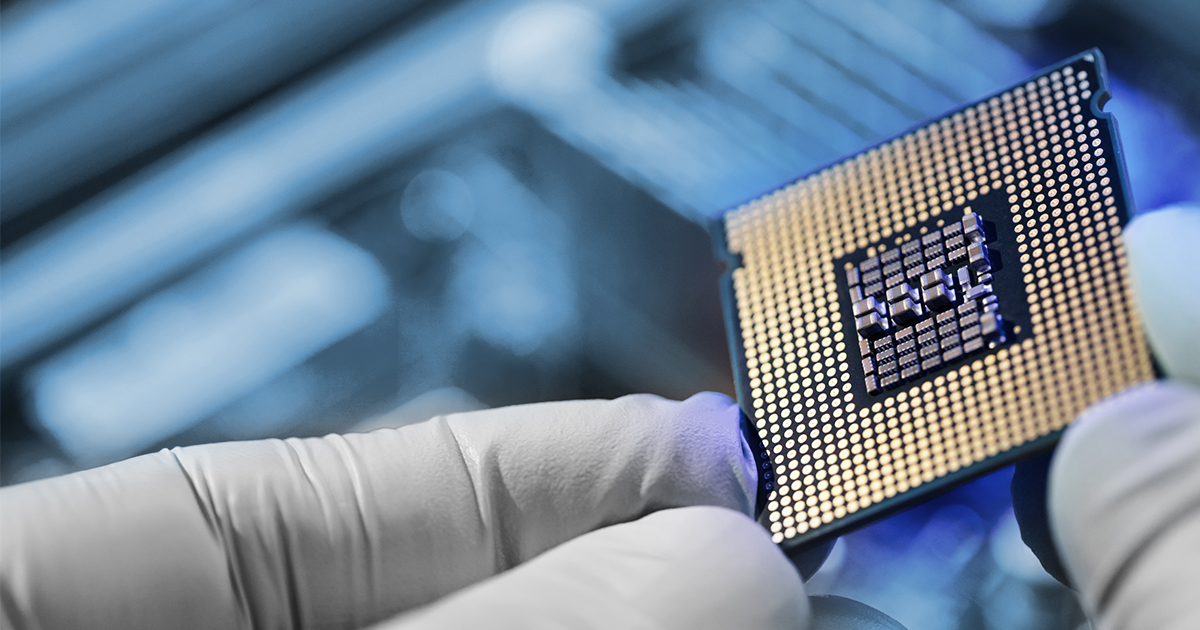 Since its emergence in late 2020, the global semiconductor shortage has wreaked havoc on the electronic components supply chain. The shortfall has interrupted production in multiple industries, and analysts estimate the cost of the automotive sector alone $110 billion in lost revenue this year. Compounding matters, Gartner, a global research group, predicts the crisis will continue until the second quarter of 2022.
Moreover, the firm is not alone in forecasting the bottleneck will persist for at least a year. Several industry leaders, including executives from IBM, Infineon, and Intel, expressed the belief that the shortage will linger into 2022.
The consensus assessment is that inadequate foundry support makes a rapid electronics supply chain recovery impossible.
In addition, Gartner offered a few mitigation strategies to help OEMs navigate the component industry's instability until conditions improve.
Not Enough Factories or Raw Materials
According to its information, Gartner expects the global electronics supply chain will not return to normalcy in the near term because of insufficient production capacity and raw materials.
The organization noted display devices, PMICs, and microcontrollers are constrained because foundry space is limited. Firms fabricate those components using older manufacturing equipment and processes that are not widely available in pure-play foundries and supplier fabs. Plus, coronavirus pandemic-related factory shutdowns and suppressed consumer spending led OEMs to curtail their 2020 parts orders.
That means even with large fabs running around the clock, not enough microelectronics are being made to meet demand. As a result, the research group believes semiconductor inventory levels will remain in the "severe shortage zone" through the year's end.
Furthermore, the raw materials chipmakers and contract foundries use to make components are in short supply. COVID-19 generated unprecedented interest in consumer electronics, which prompted a rush on glass substrates, wire bonding, copper foils, and silicon wafers. Accordingly, existing part shortfalls intensified, and other items, like passives, began harder to find.
Gartner believes substrate production might not return to normal levels until Q4 2022.
In other words, the firm's analysis indicates the shortage will taper off by the middle of next year, but supply chain tightness could last until 2023.
The View From the Top
The sudden onset and devastating widespread impact of the semiconductor crunch stunned even industry veterans. One insider dubbed the crisis the worst chip shortage in three decades. However, as the field has adjusted to the situation, several leaders have discussed the bottleneck and its possible duration.
In mid-May, IBM President Jim Whitehurst told the BBC the parts scarcity could last "several years" because of the difficulty in addressing the root problem. He expects the current disparity between supply and demand will only be corrected once new fabs are built and running at capacity. No "quick fix" solution is available since it takes several years to build, equip, and staff a contemporary manufacturing facility, no "quick fix" solution is available.
Pat Gelsinger, Intel's CEO, echoed Whitehurst's thoughts during his appearance at the 2021 Computex trade show. He stated the semiconductor sector would need "a couple of years" to establish enough capacity to meet post-pandemic component demand. However, he also announced that the corporation would use its foundries to make automobile parts as early as this October.
The leader of Infineon Technologies, the world's leading vehicle chipmaker, recently offered an optimistic long-term forecast for the microelectronics field. CEO Reinhard Ploss said automotive supply constraints would ease up in the second half of 2021. But he noted that his firm would not make up its recently lost production volume until 2022.
Renesas Electronics CEO Hidetoshi Shibata, Innolux Corp. President James Yang and Microchip Technology chief executive Ganesh Moorthy agreed with Gartner's assessment that the global component crunch would hang on until 2022.
Natural Disasters Worsen Chip Bottleneck
The component shortage that began late last year has had a significant negative impact on the automotive and consumer electronics fields. Several top carmakers and device manufacturers have significantly reduced their production targets due to part insufficiencies. The imbalance between supply and demand worsened in the new year following a series of natural disasters.
In mid-February, a severe winter storm struck the United States and overloaded Texas' power grid. In response, a utility provider asked multiple Austin-area chipmakers to shut down their energy-intensive microelectronics factories temporarily. Though the power company restored service as soon as possible, the abrupt fab closures further exacerbated the semiconductor bottleneck.
Samsung ended up keeping its Central Texas-based factory, Line S2, off-line for over a month. Since the facility represents an estimated 28 percent of the conglomerate's capacity, its downtime curtailed the world supply of display solutions, 5G RF parts, handset CPUs, image sensors, PMICs, and MCUs.
Infineon Technologies managed to bring its Austin plant back online a week after its unplanned shutdown. However, it noted the disruption decrease prevent the factory from reaching its normal output level until June 2021.
NXP Semiconductors spent three weeks restoring its Central Texas fab before calling its staffers back to work. The corporation also warned its customers its vehicle microelectronics shipments would be affected as it lost a month's worth of wafers to the storm.
Across the world, a devastating fire broke out at a production facility maintained by Renesas in Naka, Japan, in mid-March. The blaze destroyed 23 component manufacturing machines and contaminated 6,400 feet of clean room space.
Last winter's destabilization of the semiconductor supply chain worsened the global bottleneck and helped push the auto sector's annual losses from $60.6 billion to $110 billion. It also contributed to the expansion of the shortage, growing it into a manufacturing crisis harming 169 industries. And it undercut the chip sector's ability to correct the imbalance between supply and demand.
Gartner's Advice on Navigating the Chip Shortage
Based on currently available data, semiconductor pricing and availability will not return to normal seasonal levels until next year. By then, chipmakers and contract foundries will have had enough time to catch up with the world's new post-digitalization demands. Ultimately, the industry's rush to establish new fabs post-pandemic will prevent future shortages in the future.
But many regular and gigafabs currently under construction will not begin making silicon components for years to come. That said, Gartner has some tips for OEMs trying to navigate the global microelectronics bottleneck.
First, the research organization recommends companies track important indicators of the field's status. For instance, learning about individual providers' lead times, capital investments, and facility disruptions can help buyers make wise purchasing decisions. It also noted that monitoring the sector's evolution can uncover crucial information regarding IC accessibility in the long term.
The group asserts firms can protect their operations from upcoming disruption by enhancing their supply chain visibility.
Second, Gartner suggests OEMs team up and approach chipmakers, OSAT players, and foundries with partnership proposals. Though expensive, making pre-investments with vendors enables businesses to reserve production capacity or order quantities well ahead of delivery.
However, executing that strategy may be difficult for small and midsized companies as they will have to compete with well-capitalized industry leaders.
Thirdly, the consultancy advises OEMs to diversify their supplier base to fortify their operations. By expanding their supply chain, firms can make their activities more resistant to disruption. They can also modify their new product designs to incorporate microelectronics with a wide array of crosses and alternates to mitigate issues like critical parts unexpectedly going EOL.
Device and equipment manufacturers can also benefit from incorporating a quality semiconductor marketplace into their supply chain. An e-commerce platform with a wide range of vendors might be able to provide a company with hard-to-find ICs when other channels prove unhelpful. Those services can give OEMs access to millions of fully traceable components at lower than expected rates.
On the one hand, Gartner's projection that the global semiconductor shortage will extend in 2022 is disappointing. The part bottleneck is the last thing the electronics sector needed after enduring the impact of the coronavirus pandemic. But the ecosystem has gotten through similarly devastating events in the past.
By following the research company's advice, OEMs can make the best of a historically bad situation.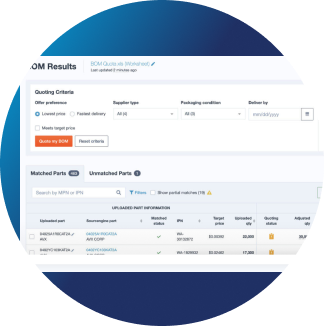 Quotengine: Your Ultimate BOM Tool
With Quotengine's real-time data on over 1 billion part offers, managing your BOM effectively has never been simpler.
Upload Your BOM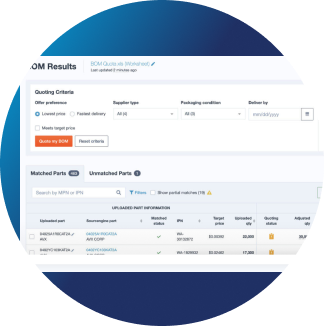 What's Your Excess Worth?
Real-time market data, quick response time, and unique price offers to help you maximize your return on excess inventory.
Get an Estimate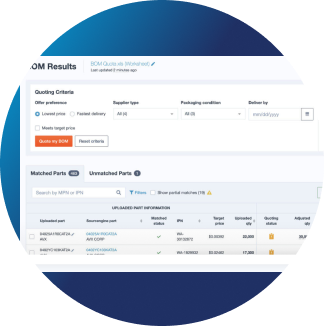 The Last Integration You'll Ever Need
Streamline manual processes and gain real-time access to inventory data, pricing updates, and order tracking through Sourcengine's API
Sign-up Here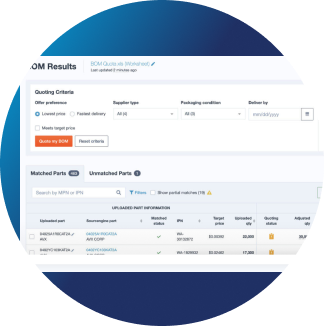 Sourcengine's Lead Time Report
Strategize for upcoming market shifts through lead time and price trends with our quarterly lead time report.
Download now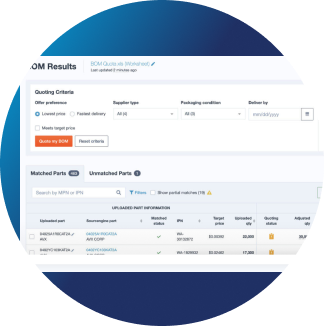 Sourcengine's Lead Time Report
Strategize for upcoming market shifts through lead time and price trends with our quarterly lead time report.
Download now