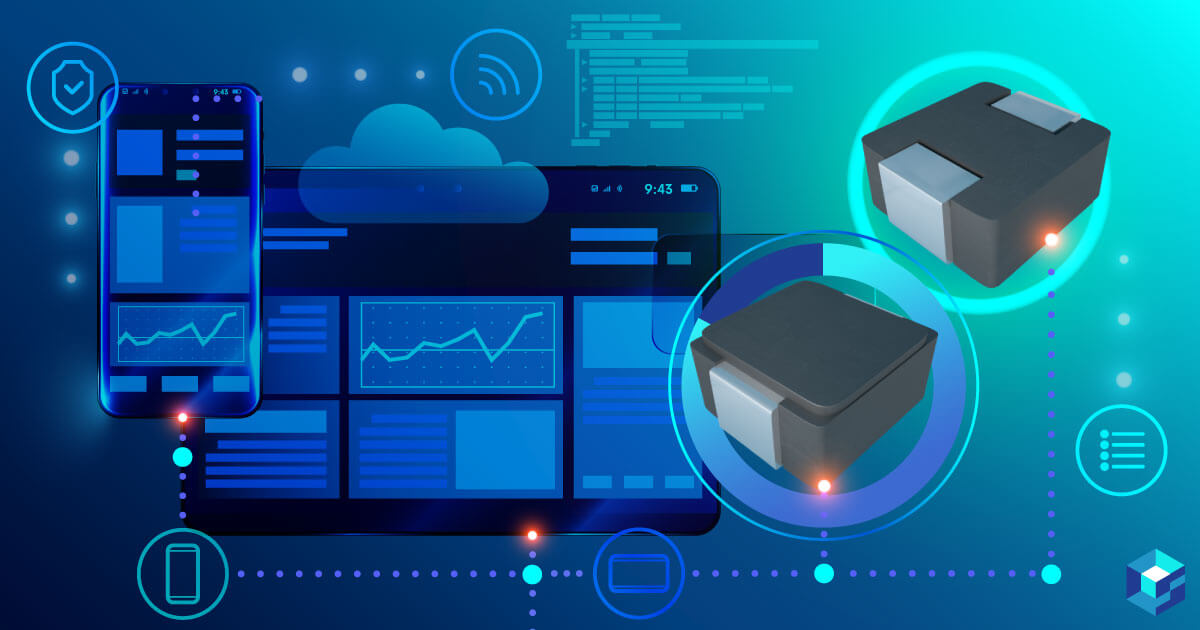 When it comes to microelectronics, OEMs need parts that provide robust functionality in increasingly small packages. Accordingly, manufacturers are well-served by using components by Vishay Intertechnology. Notably, the firm's IHLP Low-Profile Power Inductors offer best in class performance due to their innovative design.
Features
Vishay builds its IHLP Power Inductors by encasing a copper coil and lead frame inside pressed powdered iron. As a result, its components have a slight footprint and a solid, one-piece form factor. The firm's integrated design means they have comparatively low rates of core loss, self-shielding, direct current resistance (DCR).
Furthermore, Vishay has been developing the IHLP series of power inductors since 2001. As such, the line now encompasses a wide range of components suitable for a host of different functions.
For instance, the IHLM-2525CZ-07 has a DC-DC energy storage rate of up to 5 MHz and the lowest DCR/μH for its size. The model of inductor also manages high transient current spikes without saturation and ultra-low buzz noise. Moreover, Vishay's encapsulated design gives the part remarkable moisture resistance and flame retardant capability.
Conversely, Vishay's IHLP-5050FD-8A inductor is notable for its ability to function in extremely high temperatures. Indeed, the component's shielded construction allows it to operate in environments of up to 180°C. Moreover, the part's robustness doesn't take away from its capability; it can store between 1 MHz to 2 MHZ of DC-DC energy.
Applications
Because of its versatility and range, Vishay's IHLP Low-Profile Power Inductors have a wide range of applications in microelectronics. Specifically, the firm's integrated design allows them to replace heavier and taller parts in device and equipment assembly.
On account of its discreet profile, the IHLM-2525CZ-07 is ideal for use in consumer mobile electronics like notebooks and smartphones. In addition, the component also has the ability to serve as a DC-DC converter for field-programmable gate arrays. As such, OEMs can utilize this particular inductor in the construction of medical equipment, avionics tools, and datacenter equipment.
Similarly, the IHLP-5050FD-8A can serve a variety of functions in automotive manufacturing due to its high-temperature resistance. The inductor can facilitate the function of a vehicle's engine and transmission control units. It can also be included in the assembly of diesel injection drivers as well as high-intensity discharge lamps.
It's also worth noting Vishay's IHLP inductors are RoHS compliant and free from lead and halogen.
Check out Sourcengine's selection of  the most requested Vishay Semiconductor's Low-Profile Power Inductors.
Vishay IHLP Low-Profile Power Inductors  – Check out our full list of IHLP Series and compare
‍