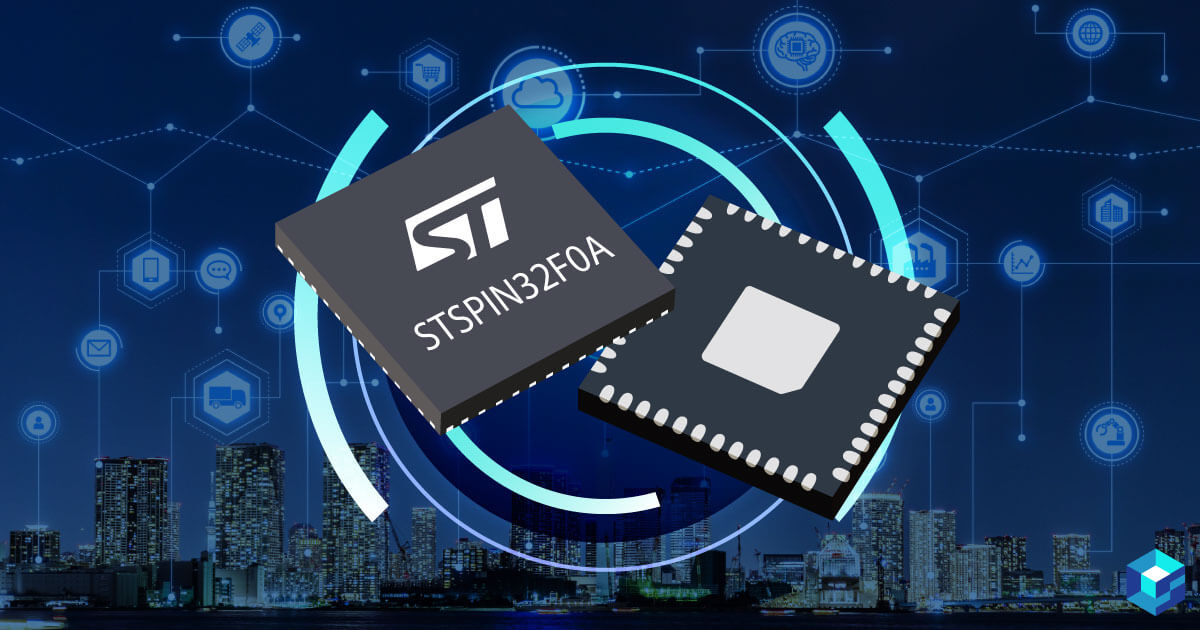 According to MarketWatch, Industry 4.0 technology will reach $214 billion in market value by 2023. Indeed, connected robotics system sand wearables are already having a transformational effect on the manufacturing and consumer electronics sectors. Notably, STMicroelectronics has been leading the way in driving forth industrial revolution innovations.
In particular, the firm's high-performance microcontrollers give OEMs the ability to develop compelling new Industry 4.0 devices and equipment.
Features
ST took a holistic approach in developing its Industry 4.0 microcontrollers. The manufacturer has made components that have applications in both industrial facilities and consumer products. Also, because the firm utilizes 32-bit Arm'sCortex cores in its MCUs, they offer robust functionality and reliability. 
For instance, the STM32MP157 feature flexible Dual Arm Cortex architecture is capable of optimizing the function of a dedicated graphics processor. The MCU boasts Cortex-A7 and M4cores, which run 650 MHz and 209 MHz, respectively. As such, the chip can accelerate 3D imagery used in graphical user interfaces, menu displays, or animations.
Conversely, ST'S STM32MP157A series of MCUs have a Cortex-A7 RISC core that provides a high-level of performance with low power consumption. This microcontroller also has 32-KbyteL1 data cache and 20 percent greater thread performance than Cortex-A5 devices. Moreover, the MCU is equipped with Arm's TrustZone that protects against unauthorized access.
‍
The manufacturer's STSPIN32F0A is an advanced brushless DC electric motor controller. The system-in-package component has an extended operating voltage range of 6.7V to 45V. Besides, itsCortex-M0 architecture has 32-kByte Flash memory and a clock speed of up to 48MHz. They can also function in temperatures ranging from -40°C to 125 °C.
Applications
ST's Industry 4.0 microcontrollers have a broad array of applications in smart manufacturing and consumer connected electronics.
The firm's STM32MP157 MCUs can power multifaceted human-machine interfaces in facilities that utilize online-enabled equipment. This microcontroller can also function as an Internet of Things gateway that facilitates wireless data transfer between devices. Also, because the component is optimized for use with Android and Linux APIs, it can easily be integrated into existing systems.
Similarly, ST's STM32MP157A line is ideal for use in different types of networked buildings. The MCUs' discreet form factor and low power consumption can be included in high-end wearables like smartwatches or key fobs. Accordingly, connected electronic devices with embedded STM32MP157A microprocessors can unlock the front door to smart houses or offices.
Furthermore, OEMs can integrate STSPIN32F0As into their smart manufacturing equipment to optimize functionality. Indeed, manufacturers can configure the MCU to direct the operation of corporate or municipal uncrewed aerial vehicles. The ST-made component can also bolster the functionality of robot vacuums, autonomous lawnmowers, and smart coffee makers.
To learn more, check out Sourcengine's selection of STMicroelectronics' Industry 4.0 Microcontrollers.
STM32MP157CAD3T
STM32MP157CAB3T
STM32MP157CAA3
STM32MP157CAC3
STM32MP157AAB3T
STM32MP157AAC3T
STM32MP157CAB3
STM32MP157AAB3
STM32MP157CAC3T
STM32MP157AAA3T‍
STM32MP157AAD3
STM32MP157CAD
STM32MP157AAC3
STM32MP157AAD3T
STM32MP157CAA3T
STM32MP157AAA3T
STSPIN32F0
STSPIN32F0A
STSPIN32F0B
STSPIN32F0TR
STSPIN32F0251
STSPIN32F0602
STSPIN32F0BTR
STSPIN32F0601
STSPIN32F0252
STSPIN32F0ATR
STSPIN32F0251TR
STSPIN32F0601TR
STSPIN32F0252TR
STSPIN32F0602TR
‍