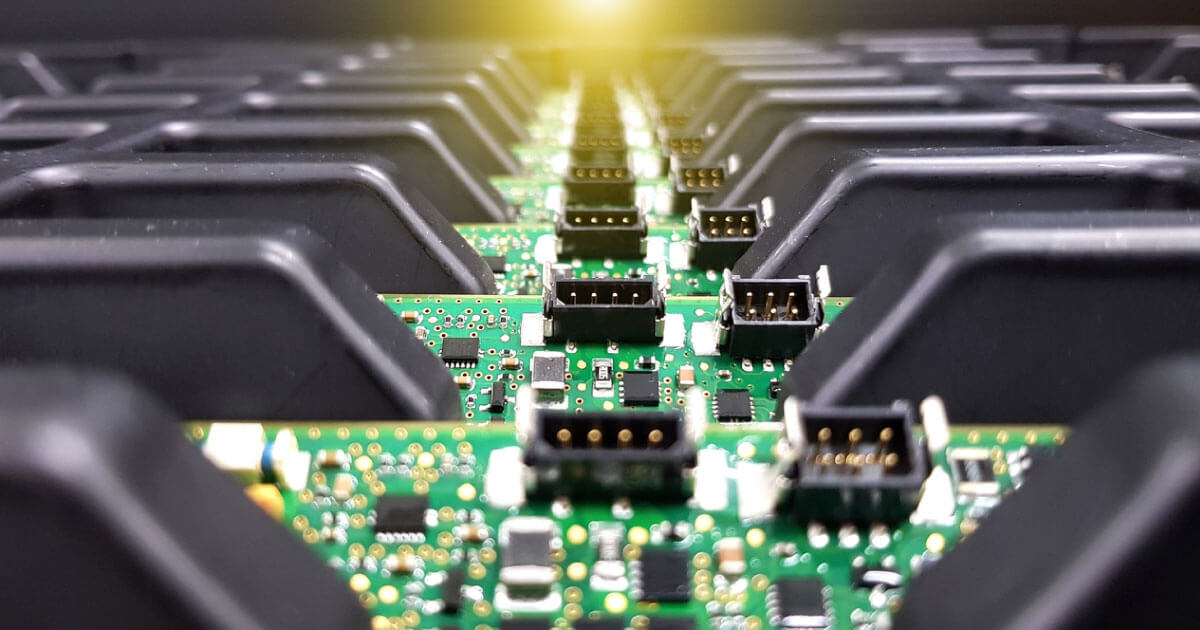 Although change is a constant in electronics manufacturing, the coronavirus pandemic has accelerated a few pre-existing trends. The global health crisis caused a temporary breakdown of the worldwide supply chain and widespread economic contraction. In response, governments and OEMs have taken steps to adjust to the post-pandemic landscape in ways that are reshaping the microelectronics field.
Here's a closer look at how government stimulus programs and digitization are disrupting traditional electronics manufacturing.
Government Investment in Domestic Semiconductor Production
For decades, companies have outsourced their manufacturing to lower labor and production costs significantly. However, recent geopolitical tensions have made the global electronic components supply chain less economically viable. At the same time, regions known as international microelectronics fabrication hubs have made it a priority to achieve semiconductor independence.
Although these two movements had been gaining steam in the last few years, the pandemic inflamed long-standing hostilities and underscored the drawbacks of geographically centralized manufacturing. As a result, government investment in domestic semiconductor production has become a major trend in 2020.
In June, the Indian government unveiled a $6.6 billion subsidy program designed to incite chipmakers to establish supply chain ecosystems in-country. Taiwan launched a $335 million incentive program to convince foreign electronic components makers to build new research and development facilities on the island that same month.
U.S. officials also introduced a bill calling for $22.8 billion in funding to support locally-based semiconductor development and production in July. Earlier this month, Beijing announced a new plan to provide established domestic microelectronics companies with 10-year tax exemptions.
The trend of national governments financially supporting their native semiconductor industries will likely affect electronics manufacturers in two ways.
One, global competition will lead to the development of faster, smaller, and more energy-efficient components. This development will allow for the development of needle-moving product refreshes and NPIs. Two, companies interested in acquiring those semiconductors will have new supply chain routes to procure from, thus allowing them to sustain production lines and hopefully fend off any closures from more, unforeseen supply chain disrupting events.  
Supply Chain Digitization
Before the coronavirus outbreak, most businesses viewed digital supply chain management as necessary, but not as an immediate priority. A 2019 Doolittle survey found 61 percent of companies considered cost as an obstacle to modernizing their operations. However, the pandemic prompted a wave of digitization within the electronics sector as suppliers, logistics firms, and manufacturers have used technology to overcome health crisis related chokepoints.
Consulting group McKinsey and Company argues that firms can protect themselves from pandemic headwinds by embracing digitization to make their supply chains more resilient. For OEMs and CMs, that means integrating software into their ERP and other related systems to gather market intelligence, increase agility, optimize forecasts, and simplify their ordering processes.
One such example of ever-evolving technology is Sourcengine's BOM Tool, which can expedite brand procurement workflows as it lets registered users turn their bill of materials spreadsheets into orders with just a few clicks.
A recent article from Bain & Company explains that technologically-enhanced supply chains have already provided early adopters with tangible financial benefits. The firm notes resilient businesses have shortened their product development cycles by as much as 60 percent, improved inventory turnover up to 40 percent, and bettered forecasting accuracy by 60 percent.
Regional semiconductor independence and supply chain digitization are not new trends, but both have accelerated because of the global health crisis. While the pandemic has dramatically altered the electronics industry, manufacturers can prevail by doing two things: accepting the inevitability of change and taking action.
‍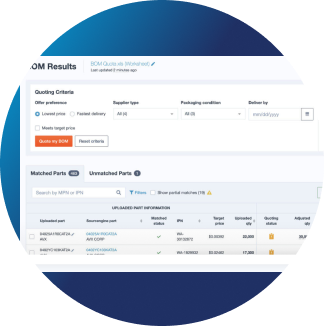 Quotengine: Your Ultimate BOM Tool
With Quotengine's real-time data on over 1 billion part offers, managing your BOM effectively has never been simpler.
Upload Your BOM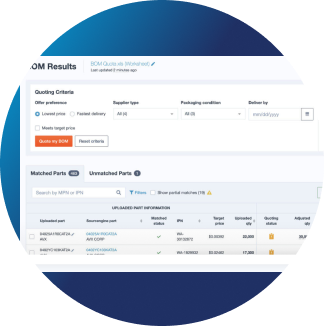 What's Your Excess Worth?
Real-time market data, quick response time, and unique price offers to help you maximize your return on excess inventory.
Get an Estimate