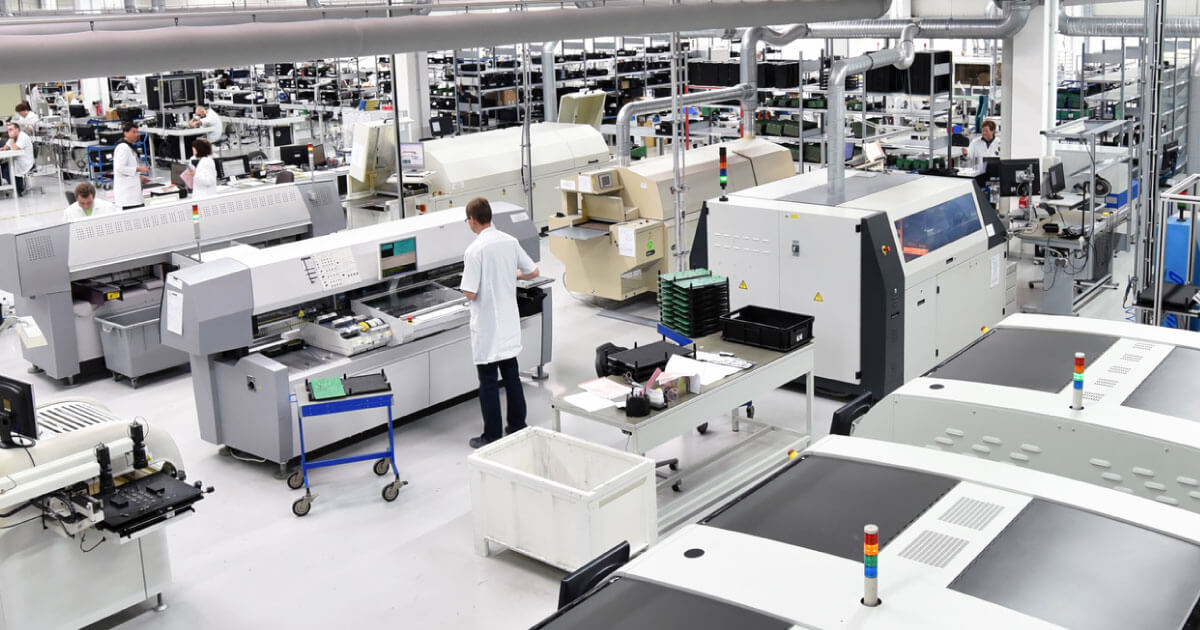 The coronavirus pandemic has had a massive and varied impact on the global electronics industry. Some large manufacturers have reached new heights during the health crisis, but small and medium-sized firms have not been as fortunate. Following the outbreak, the median U.S. company (defined as $10,000 in monthly expenses) had less than two weeks' worth of cash on hand.
However, it is important to remember that the challenges of the current moment will not last forever. With this in mind, original equipment manufacturers (OEMs) would do well to embrace technological advancements in supply chain procurement. By doing so, manufacturers will ward off the impact of any future, global disasters and better insulate company procurement from the unforeseen.
One way of doing this is by embracing the supply chain ecosystem model.
The Supply Chain Ecosystem Model and SMEs
The traditional, analog model of procurement has inherent limitations. Based on the face to face model of traditional sales, much of the analog system is based upon relationships, handshake deals, and order size so large that it has built in benefits.
Where does a small to medium-sized enterprise (SME) fit into all of this, especially in the midst of a pandemic? Handshake deals, which are so difficult to come by, wane in memory as those hands are now separated by global disaster. What about the backend deal built upon massive quantity order? With orders slowing, those backend deals become dated.
This is a real problem for any SME today. The solution? A supply chain ecosystem model which takes into account the vast technological advancements made in the 21st century. Such a model is not dependent upon relationships, handshakes, nor massive quantity deals.
Rather, the ability to transfer data almost instantaneously across vast geography is a boon in this day and age. Now, via the support of internet and satellite connections, companies can transfer RFQs (request for quotes) with the click of a button. In addition, API integrations (application program interface) make this transfer even faster by losing its dependance upon human action. Information, data sheets, pricing, and availability are not only available to systems, but in an ecosystem model they are automatically transmitted and natively integrated into a company's system.
Such ecosystems show the overall power and transformative effect that digitalization is having upon the supply chain.
Traditional analog supply chains function as rigid systems with limited transparency, responsiveness, and resilience. A supply chain ecosystem that embraces digitalization surpasses such limitations. It is this ability to surpass that becomes so important in times like these. With supply chains deeply disrupted for SME contract manufacturers, there is no better time than now to embrace this new ecosystem.
Take a look at these further benefits of a supply chain ecosystem.
Supply Chain Ecosystems Offer a Better Way Forward
An ecosystem model offers a better way forward for manufacturers and other supply chain stakeholders. The new system is fully digitized and enables seamless collaboration, which cultivates cross-enterprise resiliency. By working in tandem, vendors, transportation companies, and OEMs establish practices that will sustain their individual enterprises.
Supply chains transform into ecosystems when all parties:
• Utilize enterprise resource management (ERM) software to modernize their operations.
• Establish content hubs that allow for intra-network exchanges of information.
• Proactively share developments that affect the entire ecosystem, like regional travel lockdowns or potential materials shortages.
• Negotiate financing terms that benefit all stakeholders.
• Coordinate disaster preparedness strategies.
The fundamental difference between the old and new supply chain types is that the latter requires partners to acknowledge that their success is interconnected.
Moving into a Better Future
In the current economic environment, most companies are understandably focused on keeping costs down. However, small and medium-sized OEMs should know the full benefits of the ecosystem model before making their post-coronavirus plans.
To start, adopting 21st century supply chain management practices helps electronics manufacturers thrive, not just survive.
By using technology to modernize their logistics and manufacturing segments, companies can raise their annual revenue by 7.7 percent. Even better, firms that utilize the ecosystem model to gain product development insights will generate an estimated $100 trillion in value by 2028.  
In addition, OEMs can try out the benefits of the digital supply chain before overhauling their entire organizations. Firms can get started by joining platforms like Sourcengine to address their specific nBrands can use the e-commerce marketplace to buy electronic components from over 3,000 traceable vendors and have orders shipped worldwide.
By taking that one step, small and medium-sized electronics companies can begin to form a supply chain ecosystem and move toward a better future.
‍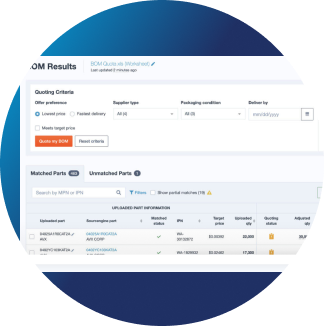 Quotengine: Your Ultimate BOM Tool
With Quotengine's real-time data on over 1 billion part offers, managing your BOM effectively has never been simpler.
Upload Your BOM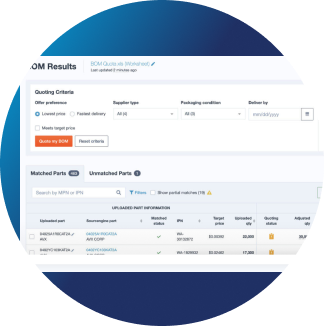 What's Your Excess Worth?
Real-time market data, quick response time, and unique price offers to help you maximize your return on excess inventory.
Get an Estimate