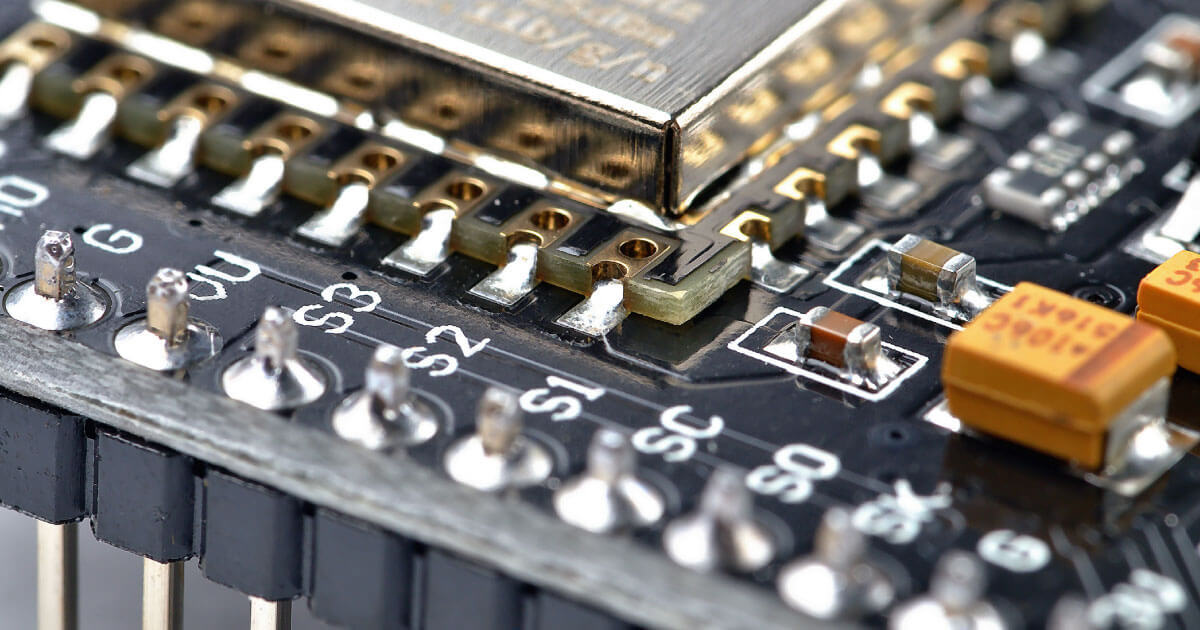 The Automotive Component Manufacturing Association of India (ACMA) recently revealed its region's vehicle production efforts are being affected by an electronic component shortage. The ACMA further stated it does not know when the supply bottleneck will end.
Manufacturers operating in China have also noted the chip shortfall is threatening to undercut their output of new personal transports.
Several automotive semiconductor manufacturers recently revealed they do not have sufficient supplies to meet demand.
What Caused the Vehicle Semiconductor Shortage
Although the situation is complicated, COVID-19 is the central cause of the vehicle semiconductor shortage.
Earlier this year, regional leaders across the globe ordered hard lockdowns to limit the coronavirus pandemic's spread. As a result, manufacturing work temporarily ceased, and deliveries either slowed or became significantly delayed. But at the time, post-outbreak consumer anxiety limited rushes on high-dollar products.
Eventually, various national and local governments began to ease their self-quarantine mandates.
Demand for certain electronic components subsequently skyrocketed as businesses, institutions, and consumers adjusted to the new normal by upgrading computers to enable remote work, learning, and content streaming. Simultaneously, Chinese consumers took to purchasing chip dense battery-powered personal transports in increasing numbers. In addition, wireless carriers in multiple regions have endeavored to deploy their 5G networks.
The combination of surging interest in electronics, electric vehicles, and telecommunications gear quickly went through providers' diminished semiconductor supplies.
Affected Suppliers
Earlier this month, Bosch told Reuters it is working to resolve the constrained availability of its automotive components. At the time, the firm disclosed that chip supplies would be limited in the Chinese market. But last week, the corporation informed clients in India that the shortage had constrained its supply of microcontroller units (MCUs).
Continental, a multinational automotive part vendor, also notified its clients about the component supply bottleneck. The company explained its suppliers have insufficient quantities of key automotive semiconductors despite increasing their production capacity.
It predicted chip availability would return to normal in 6 to 9 months.
Infineon Technologies, a German chipmaker, said that it adjusted its operations in anticipation of a near-term surge in vehicle demand. The firm noted it would adjust its global manufacturing operations in response and had authorized additional funding to build a factory in Austria.
Dutch-American manufacturer, NXP Semiconductors, contacted its clients to inform them of the automotive chip shortage. It also told its partners a recent "significant increase" in its material costs had necessitated an across-the-board product price increase.
OEM Responses
The shortfall of vehicle semiconductors has prompted different responses from regional and global original equipment manufacturers (OEMs) based in India.
Tata Motors told the Hindu Business Line the bottleneck had affected its commercial transport production work. It also commented that it is working with its suppliers to keep the issue from disrupting other parts of its business. Mahindra & Mahindra made a regulatory filing stating that the chip shortage will hurt its output and sales.
Skoda Auto-Volkswagen India said its reactive production planning enabled it to adjust to the MCU bottleneck without disrupting its operations. The firm said it has sufficient inventory to keep production going until it receives a resupply in 4 to 6 months.
Suraj Ghosh, a principal analyst for IHS Markit, predicts OEMs based in India will need to revise their production schedules in light of the shortage. He expects the country's automobile sales will fall as the shortfall starts limiting car availability.
The vehicle component shortfall is having similar but less pronounced effects on OEMs located in China.
Volkswagen, the largest foreign carmaker in China, announced the shortage had affected its supply chain and could potentially interrupt production in the region.
Chinese electric vehicle manufacturer, BYD Auto, noted its efforts to become more self-sufficient have helped it weather its current challenges. The corporation said its locally sourced chipsets and batteries, and a stockpile of foreign-made semiconductors, has allowed it to keep its production lines open.
Similarly, Xiaopeng Motors, a multinational battery-powered personal transport OEM based in Guangzhou, said the shortage had not impacted its operations.
Greater Supply Chain Localization
Deepak Jain, president of ACMA, offered a solution to protect India's auto industry from future part shortages. Jain argued the country needs to establish independent vehicle semiconductor production capacity to lower its reliance on foreign providers. He also said battery-powered personal transports having higher chip content than fossil fuel-driven cars would worsen the dependence problem over time.
Jain's sentiments will likely resonate with India's government. This summer, New Delhi launched a $6.6 billion subsidy initiative to entice leading global handset manufacturers to build new facilities in-country. The region's officials launched the program three months after having to airlift smartphone components from China to resolve a coronavirus related part shortage.
The Modi government might launch a similar program aimed at vehicle chipmakers in light of the current situation. If New Delhi took action, the region's automakers might gain the resiliency enjoyed by Chinese OEMs.
COVID-19 had the effect of accelerating a production capacity localization trend that started because of the U.S.-China trade war. As the pandemic's aftereffects are beginning to manifest, multiple nations might consider stepping up their semiconductor ecosystem development efforts. While future supply chain volatility cannot be prevented, it could be mitigated with greater manufacturing diversity.
In the meantime, consumers in different countries may have a hard time finding the latest cars, trucks, and SUVs in 2021.
‍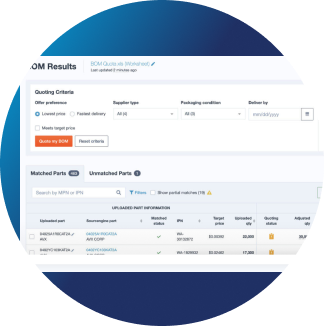 Quotengine: Your Ultimate BOM Tool
With Quotengine's real-time data on over 1 billion part offers, managing your BOM effectively has never been simpler.
Upload Your BOM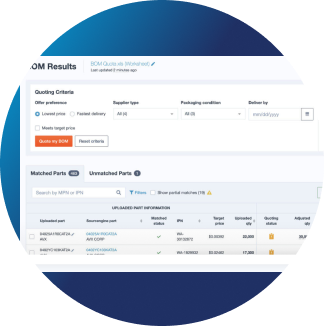 What's Your Excess Worth?
Real-time market data, quick response time, and unique price offers to help you maximize your return on excess inventory.
Get an Estimate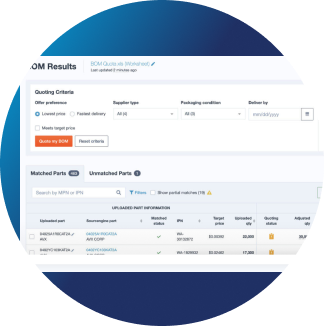 The Last Integration You'll Ever Need
Streamline manual processes and gain real-time access to inventory data, pricing updates, and order tracking through Sourcengine's API
Sign-up Here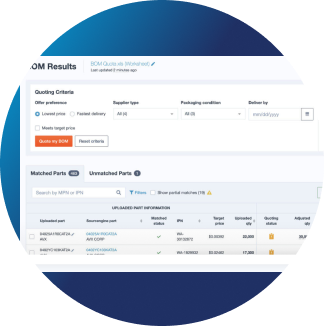 Sourcengine's Lead Time Report
Strategize for upcoming market shifts through lead time and price trends with our quarterly lead time report.
Download now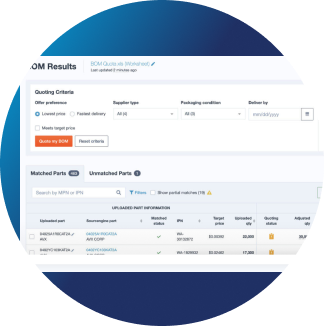 Sourcengine's Lead Time Report
Strategize for upcoming market shifts through lead time and price trends with our quarterly lead time report.
Download now