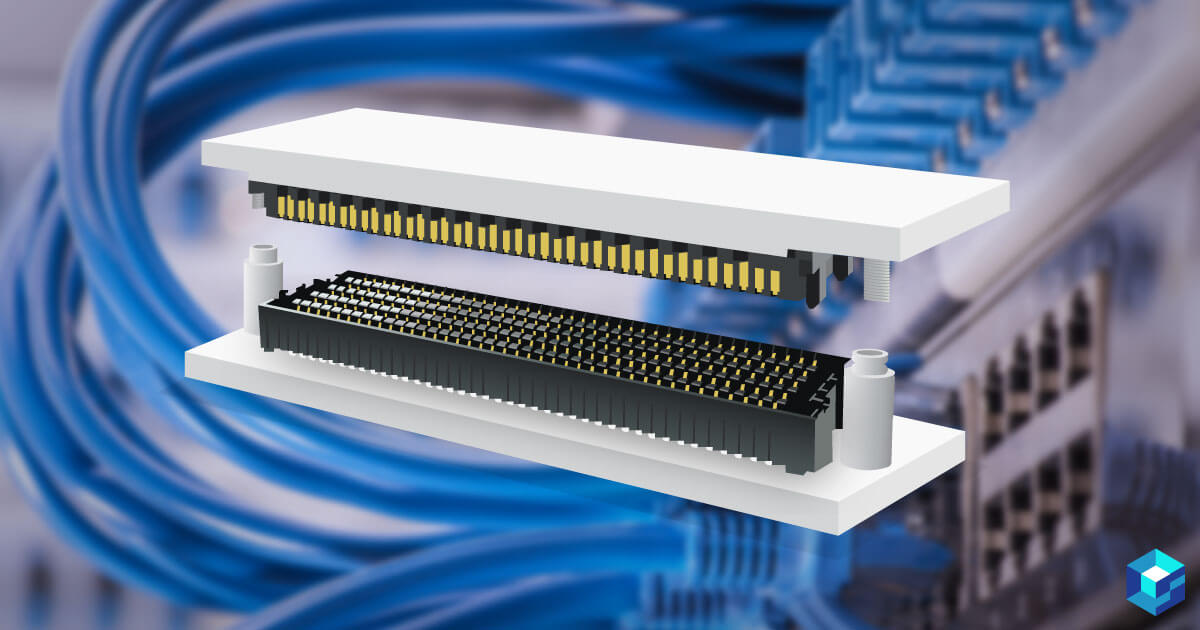 Samtec's new SEARAY SEAF and SEAM connectors provide designers the versatility needed for Ethernet, fiber channel, and other high-performance protocols. These high density and high-speed components support an impressive 56 Gbps pulse amplitude modulation at four levels (PAM4).
Furthermore, the firm's 1.27 mm pitch grid connectors offer simplified breakout regions and broader router channels. The components also feature up to 560 position open-pin-field that allow for simultaneous differential pairs, single-ended signals, and power in the same interconnect.
Samtec's SEARAY connectors also utilize the manufacturer's Rugged EdgeRate contact system. The company crafted its contacts to feature a smooth mating surface area instead of a stamped cut edge contact. As a result, they have a reduced rate of wear tracks upon connection, thus prolonging component cycle life. Also, the arrays have lower insertion and withdrawal forces, which allows for zippered unmating.
This makes the manufacturer's connectors ideal for use in rugged environments that demand high-performance throughput.
Besides, Samtec offers its SEAF and SEAM series connectors in vertical and right-angle configurations with stacking heights between 7 mm and 17.5 mm. The company also made its components available with solder and press-fit variants.
Specifications
Routing versatility and maximum grounding via 1.27 mm pitch grid
56 Gbps PAM4 performance
Up to 560 position open-pin-field allows simultaneous differential pairs, single-ended signals, and power in same interconnect
Wear-resistant Rugged EdgeRate contact system
Right-angle and vertical configurations at 7nm-17.5mm stack heights
High-speed cable assemblies for 50 Ω or 100 Ω solutions
Coplanar, parallel, and perpendicular applications
Meet IPC-A-610F and IPC J-STD-001F standards
VITA 57.1, VITA 57.4, VITA 74 certified
Contact material: Copper alloy
Insulator material: Black LCP
Plating: Au or Sn over 50 µ" (1.27 µm) Ni
RoHS Compliant: –2 Solder type only
Ease of processing via Solder on each tail: Lead-free solderable and IPC-A-610F and IPC J-STD-001F Class 3 solder joint
Working voltage: 240 VAC
Operating temperature range: -55 °C to +125 °C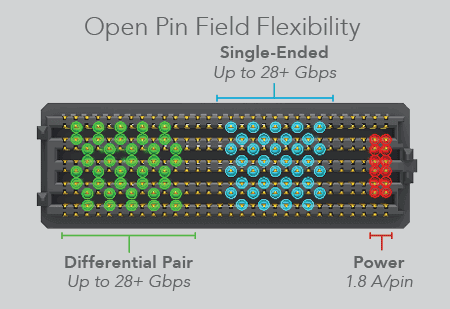 Applications
Aerospace
Construction
Industrial control
With their unique flexibility and durability, Samtec's SEAF and SEAM connectors give engineers the ability to address a range of high-performance protocols.

Buy Samtec SEARAY Connectors