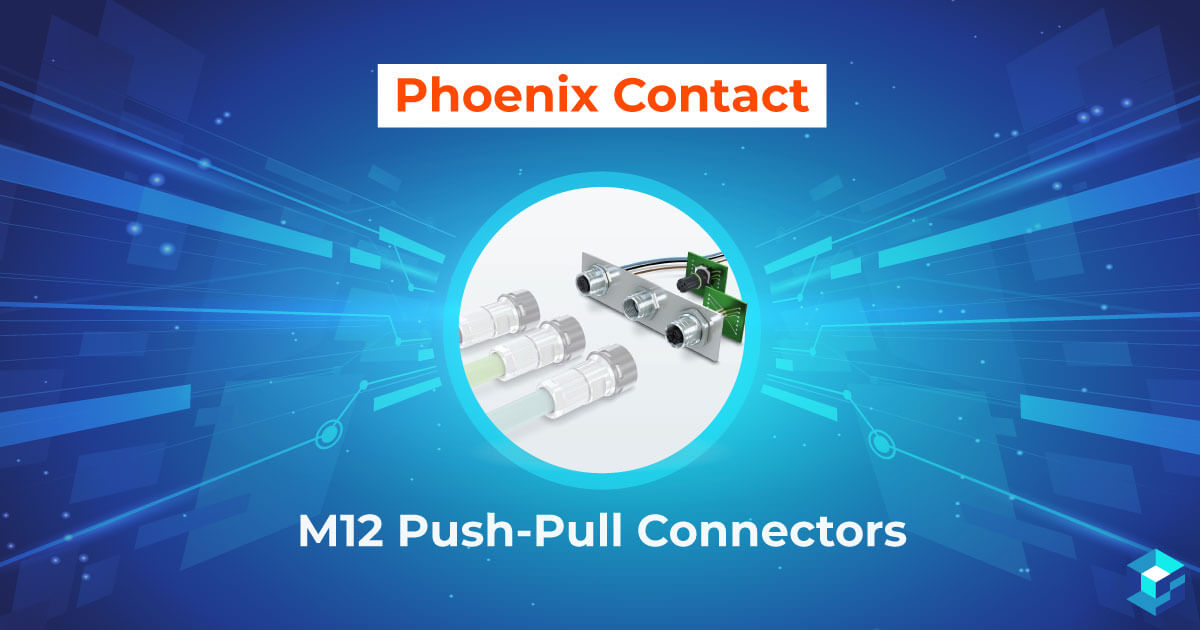 When establishing and maintaining data and signal networks, it's essential to utilize components that are easy to use. That quality is even more critical when it comes to communications gear deployed in harsh or remote areas.Accordingly, networking administrators would do well to invest in the M12 Push-Pull Connectors made by Phoenix Contact.
Features
Phoenix Contact's M12 series of connectors are distinguished by their ability to quickly and securely link cabling. The Push-Pull components snap into place with a single click, a design element that makes their deployment quick and easy. Moreover, the firm's connectors spring back if they aren't locked in, which prevents against time-consuming and potentially costly coupling errors.
In addition, Phoenix Contact crafted its M12 series connectors to facilitate data communication and signal transmission in spite of vibrations and shocks. The components are also safety shielded against interference to ensure robust networking functionality.
‍
The M12 Push-Pull Connectors are also highly versatile. Phoenix Contact made the components backward compatible with other threaded connectors, and the firm's locking system is manufacturer-independent. Also, the series is available in different iterations, including Litz wires (flying leads), A- and D-coded, and wave soldering.
Phoenix Contact's M12 connectors also feature THR housing screw coupling for A, D, and X coding as well as IP65 and IP67 protection.
Applications
Because of their quick coupling functionality, the Phoenix Contacts M12 Push-Pull Connectors are a quality solution for data and signal networks. Moreover, their shielding braid makes them ideal for installations in areas subject to intense vibrations and shocks.
For instance, M12 Push-Pull Connectors possess the efficiency and robustness required by railway networking equipment. Indeed, their innovative design can ensure consistent data communication and signal transmission in rail-based vehicles. However, the components have applications outside that sector.
Firms can use Phoenix Contact's connectors to support wireless local area network switches and remote input/output networks. As an example, the Push-Pull components can optimize the operations of an automated manufacturing facility.
To learn more, check out Sourcengine's selection of Phoenix Contact M12 Push-Pull Connectors.