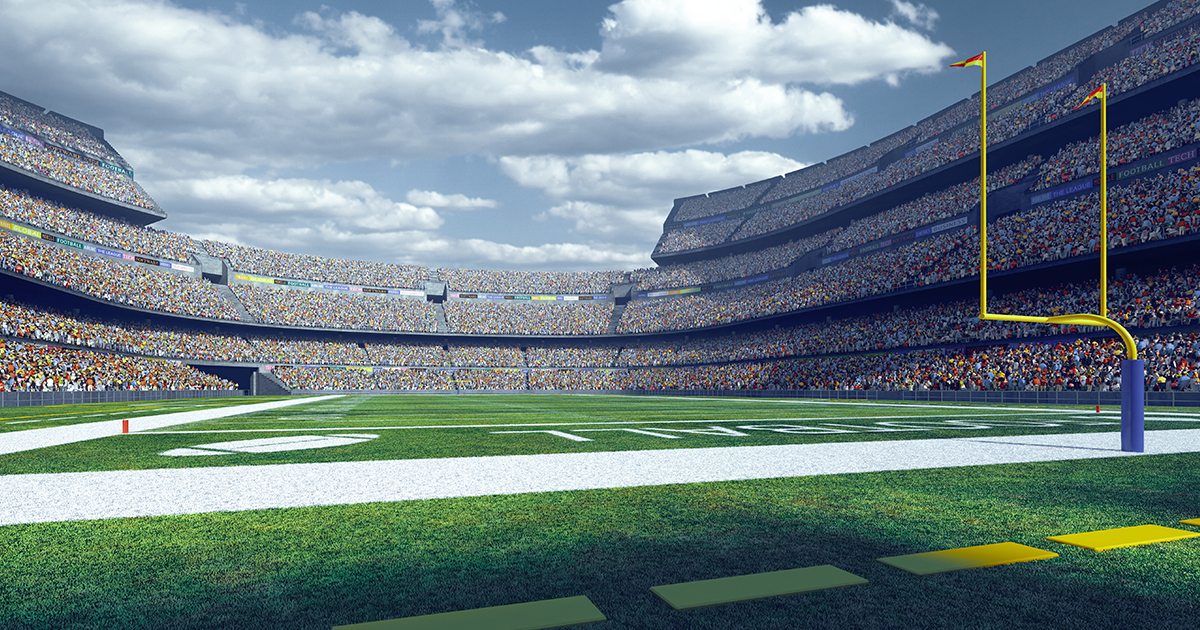 Let's begin with a little known, but interesting fact. Semiconductors made the Super Bowl. The enjoyment of the Super Bowl, and many other significant sports events is thanks to these nanometers' big chips. While athletes and the fun of tailgate parties contribute to the fanaticism of the Super Bowl, it wouldn't be as big as today without semiconductors.  
Innovation and enhancement of fan experiences have always been a top priority for the NFL and all Super Bowl staff. It's no surprise that the best way to continually improve is through the implementation of new technology. The Super Bowl is known for showcasing creative advertising campaigns during its memorable halftime shows and that extends to tech.  
Autonomous Driving
Waymo, formerly the Google Self-Driving Car Project, is part of the Super Bowl Host Committee. The autonomous driving technology company has been aiding Arizona in preparing to host Super Bowl LVII with improvements in transportation and safety. Waymo will offer rides through their app and autonomous taxis around Downtown Phoenix. Fans will be able to enjoy the sights with help from Waymo's advanced driving AIs.  
This collaboration includes improvements to roadways and parking, new security measures, and expanded entertainment districts. All of which rely on those mini powerhouses, semiconductors. We saw improvements to roadway safety in late 2022 in Qatar, including the World Cup. These advances included the installation of smart solar streetlights. Texas-based EnGoPlanet installed these streetlights in Doha, Qatar, and other locations worldwide.  
While road safety and transportation aren't the first things that come to mind regarding the Super Bowl, their functionality can make or break the success of such an event. Smart technology ensures public safety and keeps an event running smoothly. Sports events are only continuing to grow in popularity, and as they become more accessible to audiences worldwide, managing the task will only become more challenging. Thankfully, the Super Bowl is a big fan of innovative crowd management and transportation technologies.

But autonomous driving and smart streetlights barely scratch the surface of the technological feat that powers the Super Bowl.  
Light Shows and Data Collection
It wouldn't be the Super Bowl if we didn't discuss TVs, broadcasting capabilities, smart devices, lighting arrays, and more. While autonomous driving and other smart roadway devices make a big difference in transforming the city around an event, semiconductors are why the Super Bowl is as big as it is. Without them, the game would not be where it is today.
Instant replays with complete 360-degree views during the game are thanks to Intel's True View cameras. These cameras capture ultra-high-end 5k video from dozens of locations around a stadium. This camera array obtains massive amounts of volumetric data, which captures height, width, and depth before being processed by Intel's Xeon's high-performance servers on site. ArtNet lighting networks help manage the dozens of DMX universes to accommodate the half-time show's monumental needs. All of this produces data, and lots of it.  
Total protection of Wi-Fi from cyberattacks during the Super Bowl is paramount to the safety of the tremendous amounts of data received. Data analytics has become a monumental player in the Super Bowl. If IT security isn't up to snuff, cyber criminals find the opportunity to hijack data during the largest event of the year too tempting to ignore.
Software startup ProtectWise, in 2016 showed how instrumental cloud-based security is in the fight against hackers. When that protection failed in 2020, days before the Super Bowl, it only reaffirmed that consistently innovating data protection is necessary as cyber-attacks evolve.  
Data is usually compiled with a three-prong purpose at the Super Bowl to consistently improve health and safety, game planning, and enhance the experience for fans. This data collection is pertinent to the continual improvement of how the event runs and football itself.  
In 2018, Fusus, a new product that used GPS officer tracking and data integration to aid first responders and law enforcement in protecting public health and safety during a significant public event, was used at Super Bowl LII. On a smaller scale, to protect players, companies are developing smart helmets that utilize sensors to assess a blow's impact, which will then alert doctors on the field. Considering how often concussions and other traumatic brain injuries can occur during the game, this is a highly coveted piece of equipment for future games.
Throughout 2015-2022 and beyond, the NFL implemented microchip tracking to better track see players' stats, speed, and yardage. In 2020, The Hard Rock Stadium connected fans to one of the most advanced Wi-Fi network infrastructures worldwide to better provide this data in an instant. The stadium utilized Cisco's Connected Stadium Wi-Fi and Extreme Networks to keep network congestion low with a seamless collection of data and analytics.  
5G was used for the first time at a Super Bowl in 2020, thanks to AT&T and Verizon outfitting the stadium with the latest technology. Reportedly over 230 miles of fiber-optic cables were installed in and around the stadium with small cell towers and DAS antennas for 4G LTE. Both installed 5G Nodes alongside 2,000 Wi-Fi access points inside the stadium. Verizon then outfitted surrounding cities and popular hotels with upgraded networks and 5G in small cells.
Natural disasters and other major power outages don't tend to care about the Superbowl, so a backup plan is necessary, not optional. AT&T deploys their Cell on Wheels (COWS) around the stadium to boost network connectivity inside. Satellite Cells on Light Truck (SatCOLTS) are placed inside as well for Disaster Recovery. This equipment has become commonplace not just at the Super Bowl, but at any large event due to the likelihood of network and power outages.
It should be no surprise that an event of this magnitude would be a hotspot for technological innovation. It's why the Super Bowl takes some of the biggest electronic manufacturers and rising stars each year to showcase these technological advances.  
The Super Bowl Runs on Innovation
The Super Bowl, while a fun day of watching America's pastime with friends and family, has become a lot more than just a televised football game. From the big screen game highlights to the headsets used to call decisive plays, the game runs on chips.
Due to the Super Bowl being a widely attended and watched event, new tech gets put to the test by tackling this massive-scale project. OEMs in any industry can contribute, with medical manufacturers developing safe helmets to smart streetlights OEMs providing fans a safe ride home. Creativity and innovation run wild in preparation for the Super Bowl, so it comes as no surprise that significant advances in smart devices, lighting, cameras, data collection, and more have come to fruition.
Sourcengine is proud to work with and supply numerous OCMs and OEMs, respectively, with the components that make this event a spectacular mix of technology and entertainment. Curious to see if we have some of the parts you need to bring your project to the next level? Send our team of experts an RFQ to get a custom quote or upload up to 4,000 line items on your BOM to Quotengine for a simple check-out experience.  
This Super Bowl Sunday, we hope everyone grabs their favorite bag of "chips" and enjoys the game.
‍
Article Tags