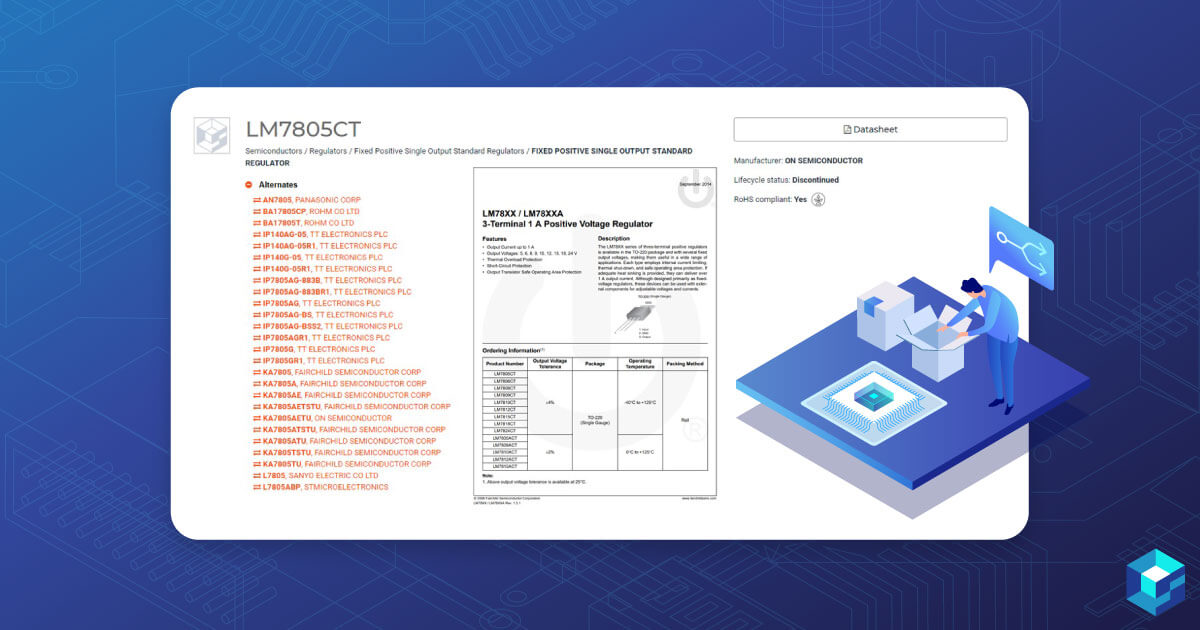 Sourcengine automates sourcing processes and offers traceable sources globally
Consider a couple common situations: Supply is interrupted for a critical part and it causes a down production line; Another part is in short supply, causing the price to rise far above affordability. In both cases, a buyer needs to resolve these and many more supply issues.
The obvious first step is to find a direct replacement or suitable alternatives. The traditional go-to method is cross-referencing the part number to identify potential replacement candidates. There are many cross-reference tools and methods available and most will work to find suitable parts based on parameters which include form, fit, and function. Datasheet analysis will confirm the selection. From there, a buyer needs to reach out to current vendors to locate available inventory, price, and lead-time. If all goes well, the part is found and sourced.
Sourcengine goes far beyond the traditional cross-referencing and sourcing processes. With a simple part number search, Soucengine displays all available parts that match pin-to-pin parameters and it offers a datasheet download. Next, a buyer can sort the list to view active offers from traceable global vendors. It displays all offers with lead-time, date code details, packaging, units available, unit price, price breaks, and quantity selection/add to cart function. All offers to sell come from authorized distributors around the world or factory direct.Every offer represents real inventory that is 100% traceable and genuine.
Once a buyer adds selected parts to the shopping cart and checks out, Sourcengine handles payment,order confirmation, and all logistics. Buyers can set up a single delivery or schedule multiple deliveries to multiple ship-to locations.
All of this is free to use and creating an account is easy. Component buyers can search our vast database with over 500 million MPNs and buy products on the spot using a credit card or established credit terms.
Sourcengine is available to companies of all sizes and includes a sophisticated BOM Tool enabling procurement managers to issue 1 purchase order (PO) for an entire BOM and receive the order in one shipment (if desired), E-Procurement Tools, an extensive part database and excess management. Sourcengine works with over 2,600+ traceable suppliers worldwide and makes it easy for component suppliers to offer their catalog to Sourcengine's global audience.
You can get started with Sourcengine today by creating a free account or scheduling a demo with our team.
Article Tags