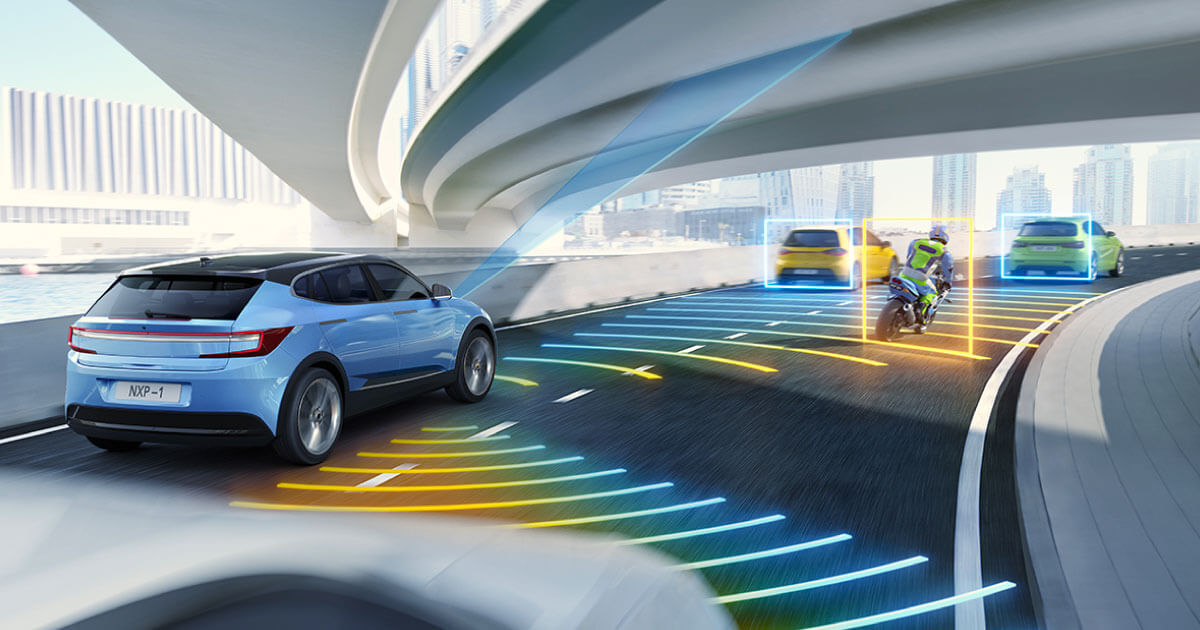 NXP Semiconductors recently unveiled two automotive radar sensor solutions that can protect drivers with a digital "safety cocoon."
The Dutch firm introduced a multimodal radar processor and transceiver solution that provides enhanced on-road imaging for superior mapping and scene understanding. It also launched new products to enable optimized vehicle long-range corner and front radar detection functionality at scale.
NXP's Latest Automotive Spatial Awareness Solution
As a leader within the automotive electronic component sector, NXP understands its new products need to address both present and future design challenges. That is why its new radar sensor solutions are suitable for new cars with varying degrees of vehicle autonomy.
The firm's S32R45 radar microcontroller unit (MCU) and the TEF82xx transceiver can significantly improve a car's spatial awareness. The MCU features Arm A53 and M7 architecture for maximum performance and power utilization. In addition, the transceiver is a 40nm RFCMOS chip that supports a comprehensive range of automotive frequency bands.
In tandem, the components can optimize and expand an automobile's sensing range and computational capability. The products enable onboard platforms to precisely detect and classify objects of differing sizes, including other vehicles and pedestrians in fast-moving and densely packed areas. The MCU and transceiver can also give new cars autonomous emergency braking, adaptive cruise control, and parking assistance features.
NXP's new offerings make autonomous and semiautonomous operations, like lane changes, easier to execute and safer in practical terms.
NXP's Scalable Long-Range Radar Sensor Components
Whereas burgeoning enterprises can fabricate groundbreaking samples, veteran companies have the knowledge and resources to introduce scalable products that can solve problems.
Since NXP is an established chip vendor, its S32R294 radar processors are both innovative and cost-effective. The affordable MCU can provide up to 5.5 MB of SRAM and can double the clock frequency of its computing cores.
The firm's new vehicle CPUs, with its TEF82xx transceivers, can perform 360-degree angular object recognition and identification. That means the chips can simultaneously perform elevation sensing tasks while providing precision lane changing assistance. The new CPU is also highly effective at detecting blind spots.
A Solution for Today and Tomorrow
Those characteristics make NXP's components useful in advanced driver's assistance systems (ADAS) and self-driving platforms.
Auto manufacturers can use the products to give their current generation cars digital safety cocoons in the near-term. The feature could be a crucial differentiator between new model sedans, vans, and sports utility vehicles at the retail level.
NXP's new radar sensors could fulfill a similar need for providers interested in releasing self-directed personal transports. The firm's latest offerings could be used in a platform that delivers on the promise of full vehicle autonomy. Their enhanced on-chip object recognition and identification capability might give automotive artificial intelligence the resources required to seamlessly navigate city streets, country roads, and highways.
As opposed to many overhyped ADAS/self-driving concepts, the S32R45, S32R294, and TEF82xx chips are real, scalable products. The components could be installed in automobile fleets within a few years. Consequently, NXP's innovative radar sensors could soon make moving through the world legitimately safer for drivers, bikers, and pedestrians.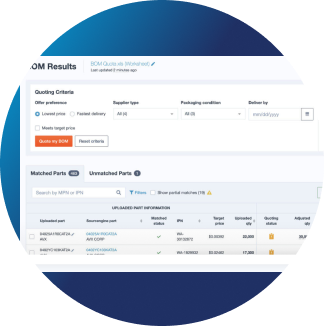 Quotengine: Your Ultimate BOM Tool
With Quotengine's real-time data on over 1 billion part offers, managing your BOM effectively has never been simpler.
Upload Your BOM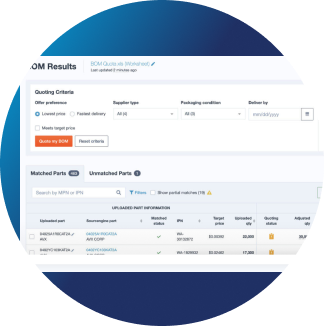 What's Your Excess Worth?
Real-time market data, quick response time, and unique price offers to help you maximize your return on excess inventory.
Get an Estimate