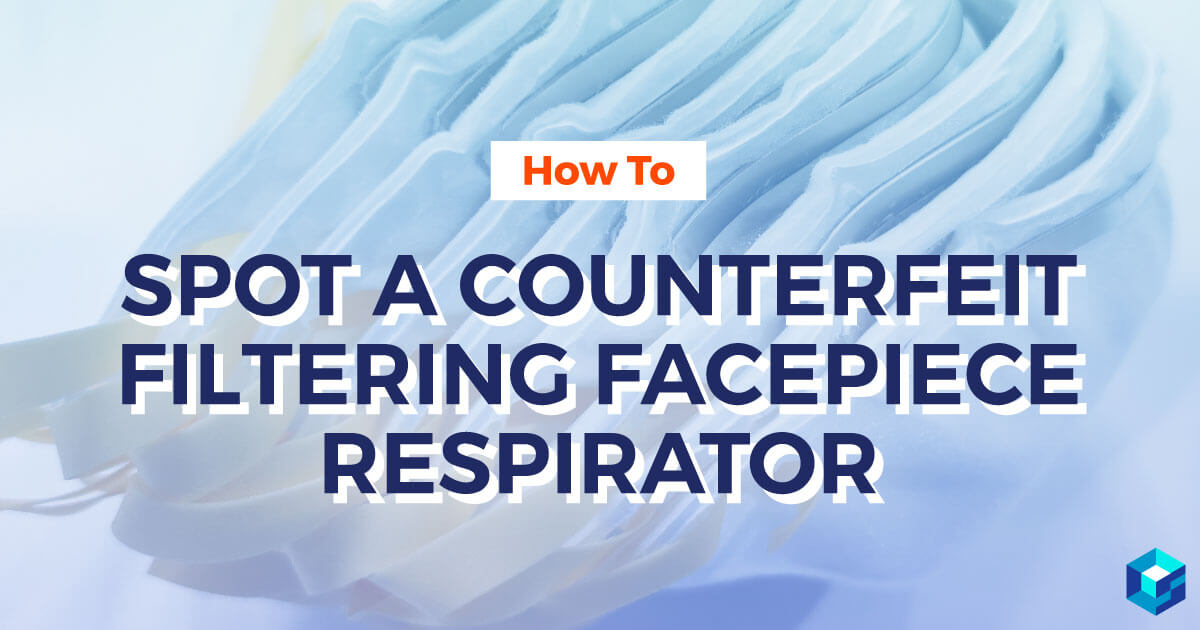 The coronavirus pandemic has created intense demand for personal protective equipment and medical equipment. This has led several manufacturers to repurpose their production capacity to now make life-saving devices like ventilators. However, along with the good we have seen from the industry recently, there are also those who will try to capitalize upon it via fraud. In recent weeks there have been many counterfeit or mislabeled filtering facepiece respirators (FFR) produced and brought to market. In the face of such a critical time, this simply is not helpful.
Sourcengine, who is now offering a range of personal protective equipment (PPE) to support the OEM community better, has prepared the following guide to help distinguish between legitimate personal protective equipment and that which is fraudulent. We hope it helps in the united effort of battling COVID-19.
Identifying Fake Filtering Facepiece Respirators
The National Institute of Occupational Safety and Health (NIOSH) created a series of standards regarding the function and labeling of FFRs to protect workers. Counterfeit and falsely labeled respirators are usually identifiable by their lack of compliance with the agency's rules and regulations.
Genuine respirators are labeled with a brand name or easily understood abbreviation, the marker's NIOSH approval number, unit model number, filtering class, and the NIOSH logo or name. The agency also recommends but does not mandate FFR producers label their products with lot numbers and date of manufacture.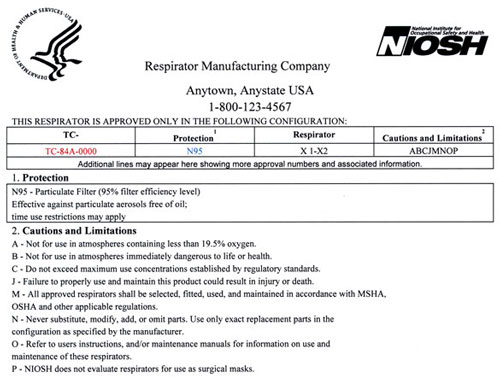 Counterfeit FFRs often lack some or all of the required markings. In addition, fake respirators commonly feature misspellings of brand names or the NIOSH acronym. Counterfeit products are also known to apply NIOSH approval numbers to unapproved face coverings, so OEMs should visit the NIOSH's Trusted Source and Certified Equipment List to verify the legitimacy of their FFRs.
In addition, counterfeit respirators are often marked by decorative fabric or add-ons. Another indication of fraudulent FFRs are those labeled as child-size. NIOSH does not approve respiratory protection facepieces for children, so vendors claiming they sell such FFRs are likely selling fraudulent merchandise. Also, legitimate FFRs have headbands, not ear loops.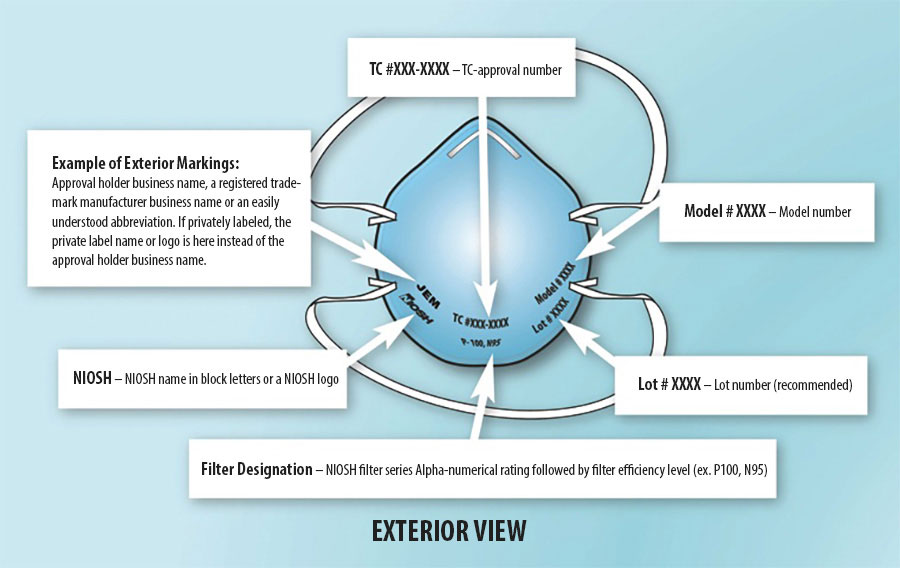 Those desiring to capitalize with fraudulent protective equipment have recently exploited popular e-commerce platforms. They sell their counterfeit and falsely labeled products on consumer platforms direct to consumer.  As such, OEMs should always purchase respirators and other PPE from distributors they trust.
Different Respirators Types From Around the World
Due to constrained quantities of PPE in the United States, some vendors have begun selling foreign respirators to meet demand. Here's a breakdown of different international respirator performance standards.
United States – N95 (95 percent particle blocking efficiency)
Europe – FFP2 (94 percent particle blocking efficiency)
China – KN95 (95 percent particle blocking efficiency)
Australia/New Zealand – P2 (94 percent particle blocking efficiency)
South Korea – Korea 1st Class (94 percent particle blocking efficiency)
Japan – DS (94 percent particle blocking efficiency)
The Difference Between Surgical Masks and Filtering Facepiece Respirators
The U.S. government recommends the general public wear face coverings to halt the spread of COVID-19. However, it's important to understand that surgical masks and FFRs don't offer the same level of personal protection.
U.S. Food and Drug Administration approved surgical masks can protect wearers from sprays, splashes, and large droplets of bodily fluids. They also keep the wearers' respiratory emissions away from those in the immediate vicinity (like patients). However, surgical masks are typically loose-fitting, so they allow side leakage while still reducing the wearer's exposure to harmful particles.
NIOSH approved respirators can protect wearers from inhaling large droplets as well as 95 percent of tiny particles. FFRs are typically tightfitting and create a seal around the nose and mouth with only minimal side leakage.
Buying PPE From a Trusted Source
Sourcengine now carries genuine, regulator-approved PPE to better support the OEM community during the COVID-19 pandemic. Please visit our PPE landing page for further details to see how you can help your employees stay safe.
Article Tags