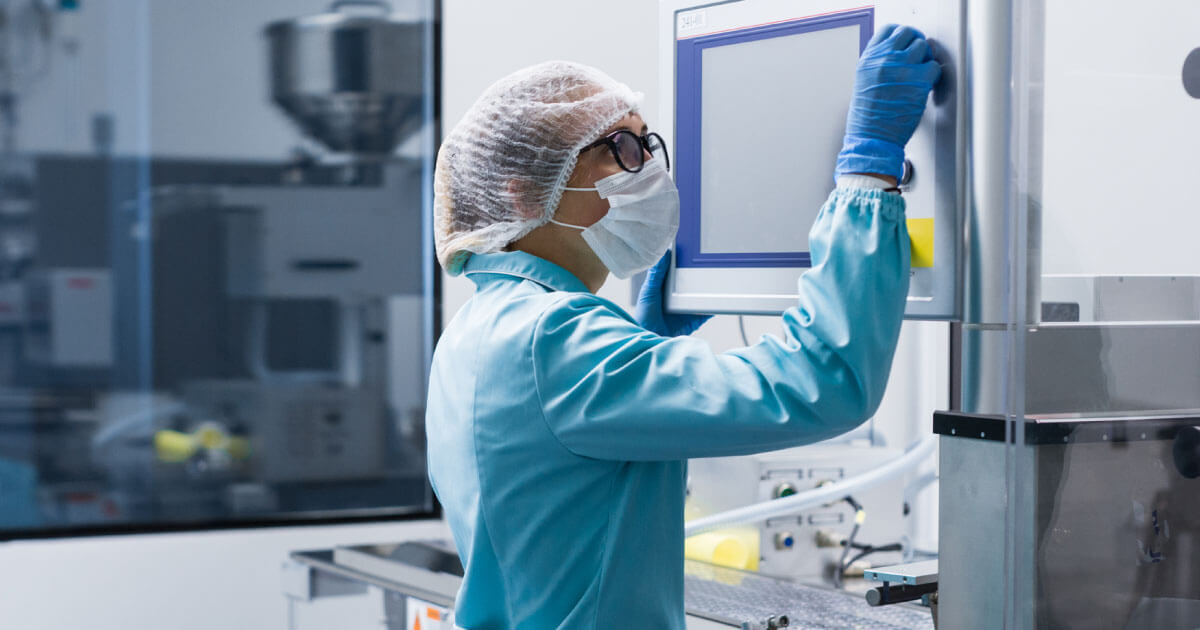 To succeed in the post-coronavirus pandemic marketplace, electronic component manufacturers need to change the way they conduct their operations. Small and medium-sized enterprises (SMEs) cannot afford to pretend the global health crisis is not a real threat.
One of the most prominent dangers facing original equipment manufacturers (OEMs) and contract manufacturers (CMs) in the post-coronavirus landscape is on-site outbreaks. SMEs can experience manufacturing stoppages, shipping delays, and temporary shutdowns if workforce viral infections compromise their operations.
However, firms can significantly reduce their vulnerability to that risk by adopting new best practices in regard to maintenance, repair, and operations procedures.
Update Standard Operating Procedures
SMEs should overhaul their standard operating procedures (SOP) to protect workforces from contracting debilitating illnesses. But first, companies need to help their emergency preparedness staff understand how to properly educate other employees on reducing the spread of infectious diseases by:
Explaining how and when they should wash their hands
Encouraging sick workers to stay home until they recover
Observing proper coughing and sneezing etiquette‍
Advising staffers not to share telephones, computers, etc.
Telling employees how to commute using public transport and taxis safely
Recommended post-pandemic SOP changes include:
Clean and disinfect shared and individual workspaces at the beginning and end of each shift
Discontinue in-person company/vendor/client meetings; free and low-cost software platforms now let firms hold large virtual conferences
Perform temperature checks with non-contact thermometers at office, warehouse, and factory access points
Create checklists to ensure new SOP safety standards adherence
Establish on-site cleaning stations that include hand sanitizer, cleansers, and disposable gloves
Ensure personal protection equipment (PPE)/materials, repair, and operations (MRO) supplies are readily available
SMEs should update their employee training and SOPs for the post-pandemic era as soon as possible because viral outbreaks do not issue warnings when they are about to strike.
Stockpile Frequently Used MRO Supplies
As noted above, having ample quantities of MRO on hand is mission-critical in the current environment.  However, SMEs may find that it hard to source certain essential items soon.
When the coronavirus outbreak began, MRO providers experienced a surge in orders that caused temporary supply shortages. As the pandemic is still not contained in some regions, scarcity may again become a problem.
Accordingly, SMEs should stockpile frequently used MRO supplies to prevent costly and troublesome stockouts. In addition, companies should revise their ordering and inventory levels in response to post-pandemic conditions.
Note, it is important to remember that different facilities require different types of MRO supplies.
For example, manufacturing sites will need large quantities of ear plugs, safety goggles, and respirators to keep production lines active. Similarly, warehouse workers require hard hats, face coverings, and disposable gloves to do their work. Office employees should have easy access to disposable masks and nitrile gloves.
SMEs operating in Europe and the United States can use Sourcengine to fulfill their MRO needs. The e-commerce marketplace offers a range of protective gear that electronics manufacturers need. The platform also allows firms to send their orders to multiple sites, saving purchasing managers a lot of time.
While stockpiling on MRO supplies can increase operational costs, it is considerably less expensive than being forced to shut down.
Planning for a Future
Companies cannot drag their feet when it comes to adopting post-coronavirus best practices for one simple reason: SMEs that are not proactive about protecting their workers, and in turn, their financial interests might not survive.
Workplace coronavirus infections cause workers to get sick, productivity rates fall, and operations to grind to a halt. Moreover, being identified as the source of an outbreak can cause significant reputational damage. Although large corporations have the resources to endure in-house disruption, SMEs are not so fortunate.
While there is no way to completely prevent viral infections from hitting a workplace, adopting new best practices can mitigate the danger. But doing nothing is a surefire way for companies to put their workers, profits, and futures at risk.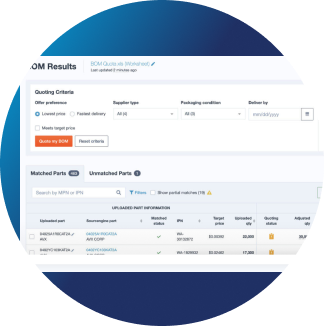 Quotengine: Your Ultimate BOM Tool
With Quotengine's real-time data on over 1 billion part offers, managing your BOM effectively has never been simpler.
Upload Your BOM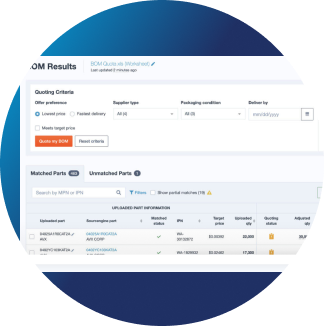 What's Your Excess Worth?
Real-time market data, quick response time, and unique price offers to help you maximize your return on excess inventory.
Get an Estimate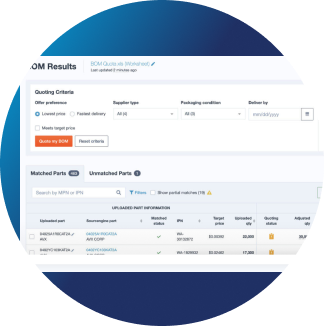 The Last Integration You'll Ever Need
Streamline manual processes and gain real-time access to inventory data, pricing updates, and order tracking through Sourcengine's API
Sign-up Here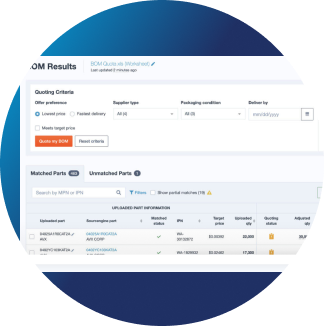 Sourcengine's Lead Time Report
Strategize for upcoming market shifts through lead time and price trends with our quarterly lead time report.
Download now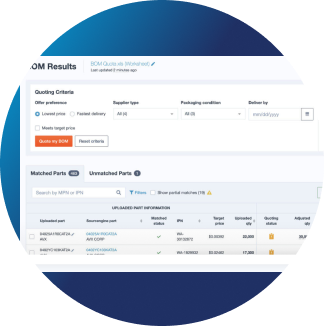 Sourcengine's Lead Time Report
Strategize for upcoming market shifts through lead time and price trends with our quarterly lead time report.
Download now