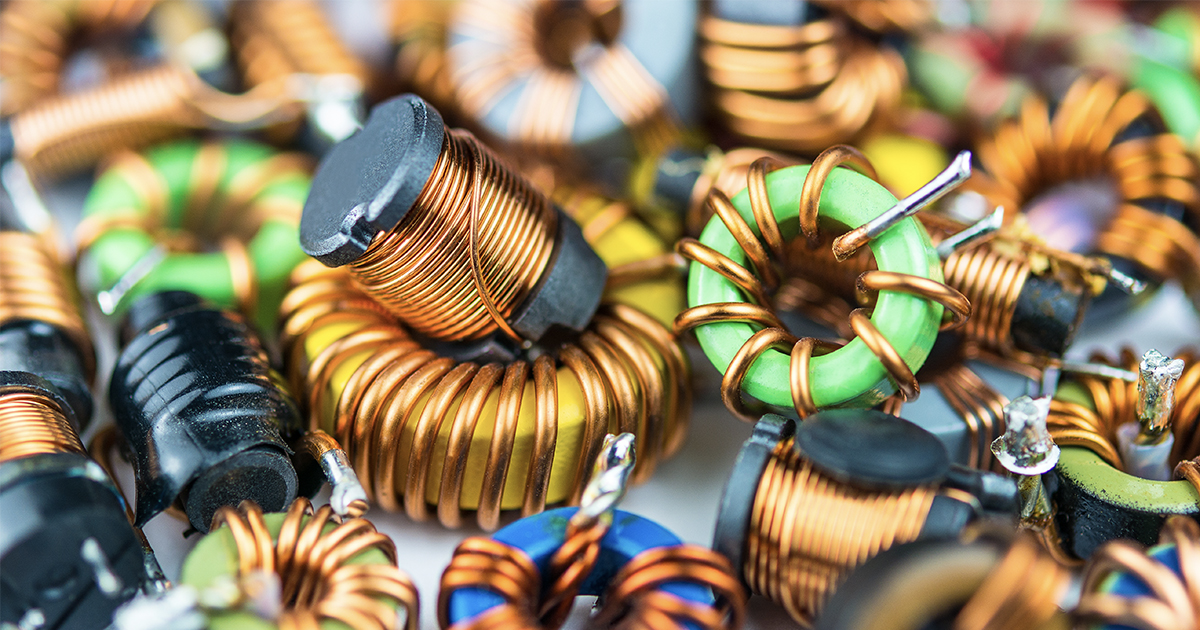 Over the last 24 years, Erocore has established a strong position in the electronic components industry through consistent innovation. The firm has continually expanded its portfolio with world-class passives to suit the needs of its customers. It has also invested heavily in establishing the production capacity to the needs of OEMs, CMs, and EMS providers the world over.
As a result, Erocore's high-quality fixed inductors and passive filters are available factory direct without global chip shortage-related lead time delays.
Thanks to its manufacturing resiliency, companies can receive essential parts ahead of the 2021 holiday season via Sourcengine. That component availability is notable as market analysts predict consumer electronics spending will reach $460 billion this year, up 9 percent from 2020.
Erocore's First-Rate Fixed Inductors
Erocore has filled its portfolio with a wide range of fixed inductors to address its clients' varied consumer electronics ambition.
The PIH3D16-2R2N unshielded power inductor is a first-rate example of its engineering capability. The part features 2.2μH in inductance, 1.2A in current, and 72mΩ of resistance. It also has a space-saving 3.8mm x 3.8mm x 1.8mm 3D16 package to go along with its high energy storage specifications.
In addition, Erocore also offers the PI0403-102M shielded power inductor for manufacturers that need a more robust solution. The component has 1Mh, 0.1A of current, and 14Ω resistance. The 0403 packaged item is also capable of operating in temperatures from -25°C to 85°C.
Buyers can order the PIH3D16-2R2N and PI0403-102M power inductors through Sourcengine to support their consumer electronics designs. Each part is ideal for use in notebook, television, and digital camera projects.
In addition, the manufacturer makes a range of low-profile metal alloy power inductors, such as the AENR252012ZS-1R0M. It is notable for its high DC saturation (3.6A Isat/3.4A Irms), magnetically shielded structure, and low-profile design. Those attributes make it suitable for use in new portable electronic devices and LCD panels.
It is worth noting the company offers more than just fixed inductors to support its partners' consumer electronics roadmaps.
Outstanding Common Mode Cokes
Erocore understands that consumer preferences can shift significantly without warning. But some behavior patterns are predictable, such as a spike in interest ahead of the holiday season. Accordingly, it pays off to have significant inventory of certain parts as autumn approaches. Erocore's designers have worked diligently to fill its product catalog with the kind of products manufacturers need this time of year.
For example, the ESQ1918C3R0S-113-E10 DIP common mode choke offers high stability and balance because of its pair and triple wire coil. It also provides a minimum of 100mΩ at 500VDC and L 10mH in a 23.5mm x 14mm x 25.5mm package.
Similarly, Erocore's ESQ1918C2R0LA-113-E10 DIP common mode choke as robust balance and stability with L 11mH and 155mΩ of resistance. However, the firm gave this item a slightly bigger package – 24mm x 23mm x 13.5mm – to accommodate its greater capabilities.
Both passive filters are rated for alternating current between 85AC and 265 AC, can absorb common mode interference signals from 9MHz to 30MHz, and possesses an operating temperature range of -40°C to 150°C. Those characteristics and their compact form factors make them appropriate parts for personal electronics NPIs, like PCs and USB chargers.
Professional buyers can acquire large quantities of Erocore's fixed inductors, and common mode chokes from Sourcengine with short lead time. That means to keep their company's production lines running even with the challenges of the global chip shortage. It also means OEMs, CMs, and EMS providers can take advantage of the year's robust holiday season demand. Plus, the e-commerce marketplace has the resources to provide global shipping and full traceability.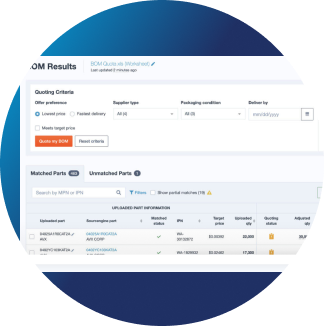 Quotengine: Your Ultimate BOM Tool
With Quotengine's real-time data on over 1 billion part offers, managing your BOM effectively has never been simpler.
Upload Your BOM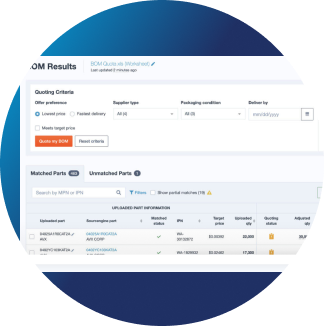 What's Your Excess Worth?
Real-time market data, quick response time, and unique price offers to help you maximize your return on excess inventory.
Get an Estimate