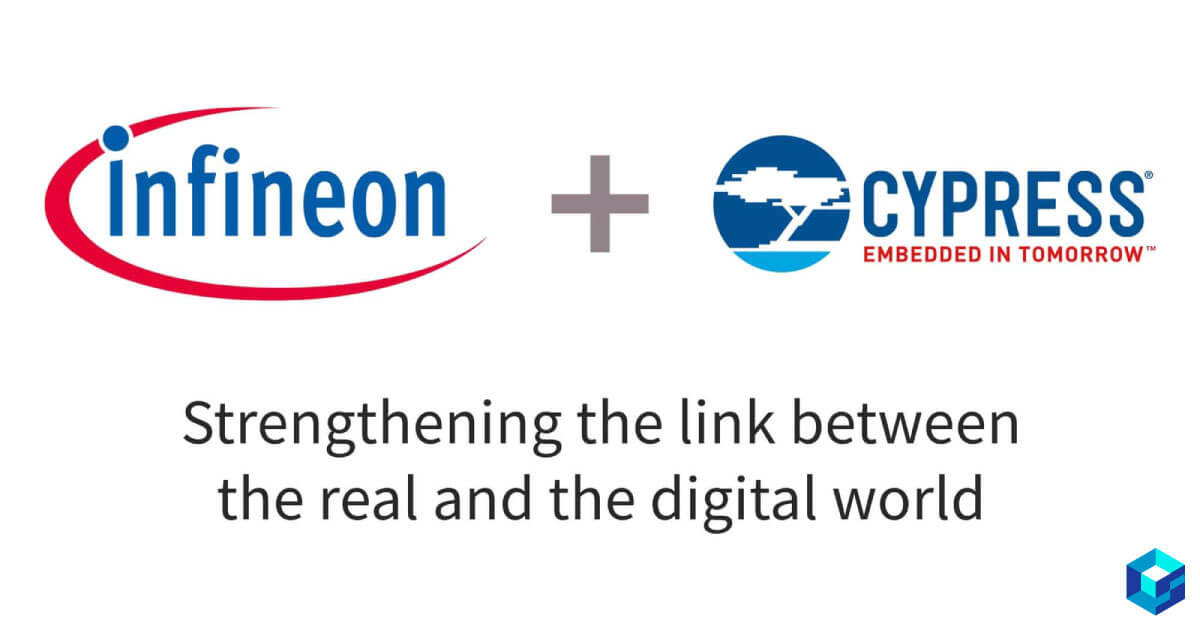 Infineon and Cypress: Strengthening the link between the real and the digital world
‍
Infineon successfully acquires Cypress Semiconductor in a $10 Billion deal. Despite the concerns regarding the acquisition of Cypress, the U.S. National Security has approved the merger after a review.
The original agreement was signed on June 2, 2019 after Infineon's initial announcement. The two organizations signed a definitive agreement the same day stating Infineon will acquire Cypress for  $23.85 per share in cash.

Executives from Infineon stated the motivation behind acquiring Cypress was to "to strengthen and accelerate profitable growth," while enabling their customers with an expended, more comprehensive product portfolio. By adding Cypress to their portfolio, Infineon will position themselves as a leader in industrial, IoT, and automotive sectors.
Together the two companies will benefit from increased market size by broadening geographical mix, having a higher share of distribution and enlarged customer base.
As one business entity the companies will be #1 in automotive semis, power discrete and security ICs. On the larger scale, the company will be #8 in the semiconductor industry.
‍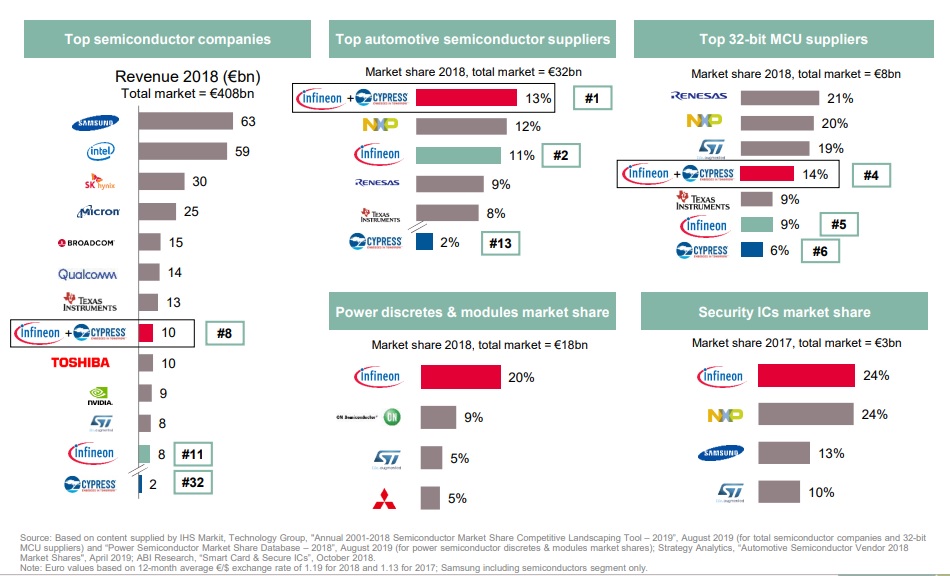 ‍
New Infineon will have: 
Over 47,000 employees
Over 8,600 R&D employees
Over 30,000 patents
ca. €10bn annual revenue
ca. € 45bn total addressable market
‍
What Was the Reason Behind the Security Review? 
‍
U.S. security officials extended their recommendation to block the transaction, citing concerns that the deal would result in a national security risk. It's speculated that officials advocated for caution and the need for a security clearance due to Infineon's significant presence and business dealings in China. Infineon Technologies AG's acquisition of Cypress Semiconductor Corp. was approved by the Committee on Foreign Investment in the United States, a small step forward for deals in an industry where regulatory and security concerns have stalled consolidation. Shares of both companies surged.
‍
Shares of San Jose, California-based Cypress surged more than 40% in extended trading following the announcement. Infineon rose 2.4% to 16.19 euros at 9:09 a.m. in Frankfurt on Tuesday after earlier gaining as much as 6.2%.
‍
The combination still needs sign-off from China's State Administration for Market Regulation, the companies said.

The original closing for the acquisition was planned for the end of 2019 or early 2020.

Article Tags