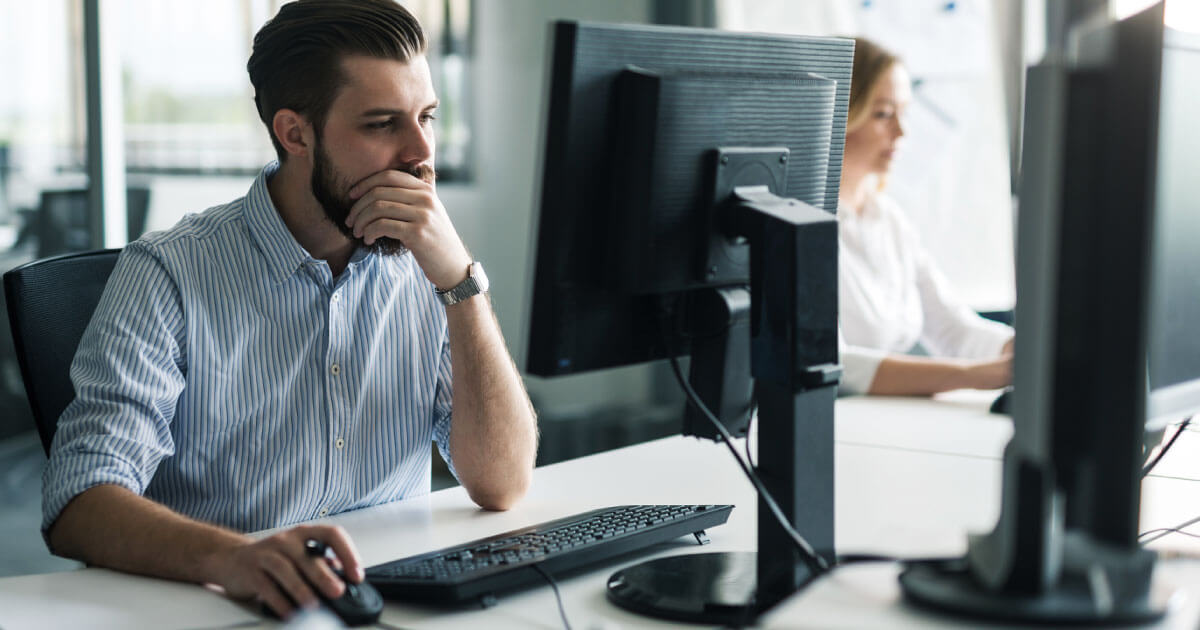 When it comes to electronic components procurement, the old ways are not as effective as they used to be. The ongoing U.S.-China trade war and coronavirus pandemic have made the traditional global supply chain considerably less dependable.
Accordingly, professional buyers need to modernize their methodologies to ensure their companies have adequate supplies of components on hand.
One of the most effective tools procurement specialists have to prevent production line disruption is business-to-business (B2B) e-commerce platforms. These platforms not only give oversight on supply issues, but also help small and medium enterprise (SME) purchasers to acquire the raw materials they need to keep product rolling off the line.
The Advantages of Using B2B E-Commerce Platforms
B2B electronic components e-commerce platforms provide the main benefits of online ordering without its biggest drawbacks.
E-commerce platforms let purchasing managers make purchases faster and more conveniently than traditional analog methods. Previously, buyers had to compile a Bill of Material (BOM), check an individual supplier's inventory, confirm pricing with a representative, and then make an order.
Digital marketplaces streamline this procurement process significantly.
Purchasing managers can upload their BOMs and receive quotes, receive live offers immediately, adjust their order quantities, and then transact in real-time. Even better, procurement specialists are not required to deal with high-pressure salespeople or work from a desktop computer when managing their BOM.
Buyers can also save a lot of time by comparing prices from multiple vendors from the same online portal. That means if a region is temporarily under lockdown, another provider can be located with the click of a button. In addition, a purchaser in New Jersey can seamlessly order components from a vendor in Germany for delivery to a site in Florida.
What does all of this translate to? SMEs can mitigate the COVID-19-related delays that have affected 69 percent of electronics manufacturers if they digitalize their procurement operations.
B2B Platforms Provide Robust Quality Assurance
Although e-commerce platforms processed over $1 trillion in transactions in 2018, some buyers may be wary of online marketplaces. Specifically, procurement specialists may worry that the electronic components they receive will not meet their strict quality control standards.
However, leading digital platforms adhere to Tier 1 inspection standards with all the products that flow through their networks. Online marketplaces provide buyers with essential information on millions of components, including verified manufacturer, part number, country of origin, lead-free status, and packaging condition.
Purchasing managers can rest assured that every item they procure through an electronic parts e-commerce marketplace is fully traceable.
The Wave of the Future
According to Statista, only 13 percent of B2B sales conducted in the United States utilize e-commerce platforms. But recent global supply chain disruption and society's ongoing digitalization have shown they are the wave of the future.
Digital marketplaces enable procurement specialists to do their jobs more efficiently than ever before. They also let buyers avoid serious problems like shipping delays and unverified electronic components.
In a pre-coronavirus world, those qualities would have just been market advantages. But in the "new normal," online B2B services can provide SMEs with the mission-critical support needed to meet tight production schedules.
Purchasing managers did not get a say in how the global supply chain changed in the last few years. But they can decide to embrace e-commerce marketplaces and all the advantages that come with them.
‍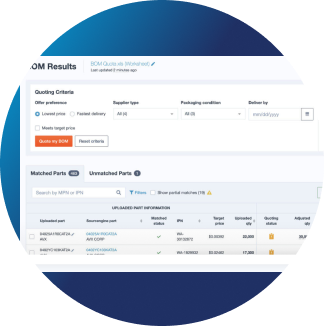 Quotengine: Your Ultimate BOM Tool
With Quotengine's real-time data on over 1 billion part offers, managing your BOM effectively has never been simpler.
Upload Your BOM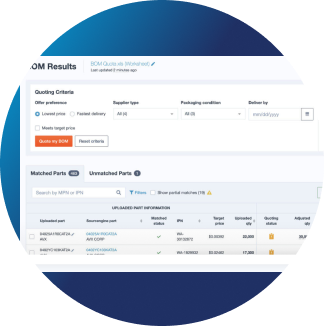 What's Your Excess Worth?
Real-time market data, quick response time, and unique price offers to help you maximize your return on excess inventory.
Get an Estimate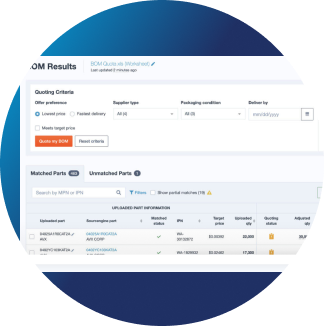 The Last Integration You'll Ever Need
Streamline manual processes and gain real-time access to inventory data, pricing updates, and order tracking through Sourcengine's API
Sign-up Here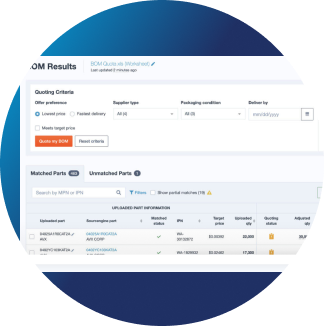 Sourcengine's Lead Time Report
Strategize for upcoming market shifts through lead time and price trends with our quarterly lead time report.
Download now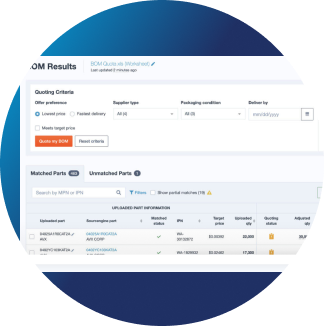 Sourcengine's Lead Time Report
Strategize for upcoming market shifts through lead time and price trends with our quarterly lead time report.
Download now