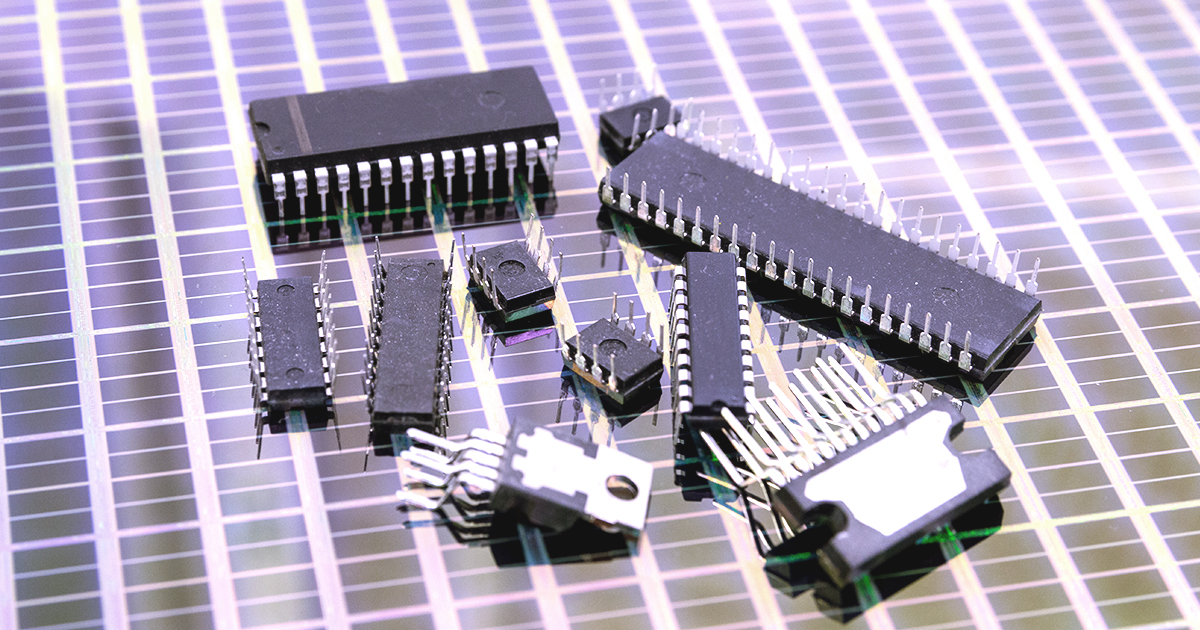 For nearly 60 years, Analog Devices, Inc. (ADI) has maintained a significant presence in the volatile global semiconductor industry.
It generates billions of dollars annually, providing over 125,000 clients with best-in-class analog, mixed-signal, and digital signal processing ICs. How? Its multifaceted design ethos led to it creating a portfolio that is as versatile as it is diverse. The manufacturer also maintains a supply chain that is highly responsive to widespread disruptions.
Those qualities have enabled it to succeed, even amid challenging conditions like the coronavirus pandemic and the global semiconductor shortage. Despite those headwinds, many of ADI's most popular components can be purchased on Sourcengine with remarkably short lead times.
ADI's High-Quality Industrial Components
ADI CEO Vincent Roche recently explained to Bloomberg how it keeps its supply chain stable and its revenues growing. The corporation's use of an in-house and third-party manufacturing model enabled it to maintain a consistent component production level. It also executed a major change last year after COVID-19 prompted a massive downturn in the automotive sector by ramping its fabrication of gaming, consumer electronics, and industrial parts.
For example, the company's ADUM1201AR dual-channel digital isolators ideal for inclusion in new industrial automated equipment projects. It is part of ADI's iCoupler series, meaning it provides a superior isolation performance compared to traditional optocouplers. Built upon the firm's monolithic transformer and high-speed CMOS technologies, it delivers consistent transfer ratios and functionality.  
Thanks to ADI's outstanding supply chain management, the ADUM1201AR is available with minimal lead time. And because of the company's multifaceted development process, the isolator has three alternates, ADUM1201ARZ, ADUM1201AR-RL7, and ADUM1201ARZ-RL7. Therefore, OEMs utilizing it in their forthcoming projects have an extra layer of protection from chip shortage-related problems.
ADI's AD421BRZRL DAC converters are another component that merits inclusion in upcoming industrial control products. Because of the provider's forward-thinking development process, the loop-powered part has characteristics that make it a first-rate addition to next-generation smart transmitters.
Plus, as a benefit of the chipmaker's design flexibility, AD421BRZRL has five alternates (AD421BRZ, AD421BRZRL7, AD421BR, AD421BRRL, and AD421BRRL7).
Because of the manufacturer's operations management and Sourcengine's logistics, the solution is in stock and deliverable worldwide.
Readily Available Automotive Components
Gartner, a global research organization, recently estimated that the worldwide semiconductor crunch would continue into 2022. The group expects the crisis to persist into next year because manufacturers need time to make enough components to rebalance supply with demand.
With that forecast in mind, building stockpiles, especially of highly sought-after automotive chips, just makes sense.
As it happens, ADI's AD8666WARZ-R7 amplifiers are in stock. The rail-to-rail output item has an extended voltage supply range of up to 16V and very low input bias currents. The device also features wide bandwidth of 4MHz and an offset voltage of 2.5mV. Those attributes make it more than suitable for consumer audio products and medical monitoring equipment.
Even better, the AD8666WARZ-R7 is qualified for automotive applications, with a temperature range of -40°C to 125°C. Sourcengine offers an alternate for the component, AD8666WARZ-RL, in tape and reel packaging from a fully traceable supplier.
In his interview with Bloomberg, Roche noted ADI is in the process of modernizing its fabs by making them more automated. The chipmaker's skill at making its products available amid an unprecedented global shortage proved its resiliency. Its embrace of digitalized manufacturing solutions suggests its recent success is indicative of a long-term trend.
Article Tags