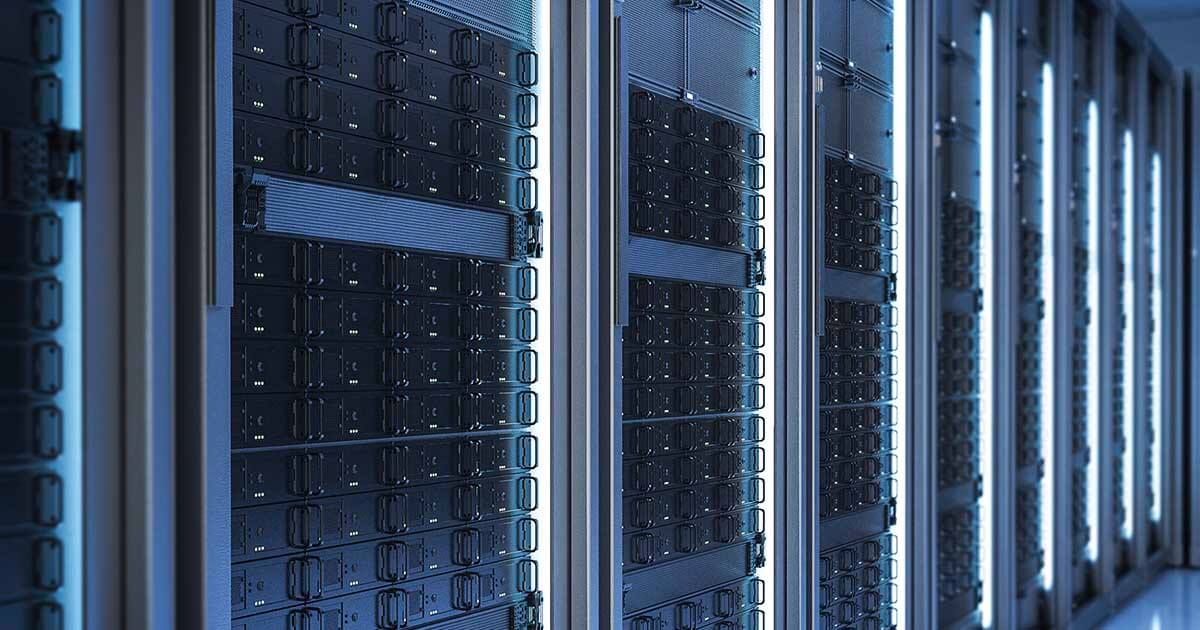 Advanced Micro Devices (AMD) recently revealed its secured a contract to provide Meta Platforms with server components. Its EPYC processors will facilitate the flow of information for Facebook, Instagram, Messenger, and WhatsApp. Though it did not disclose the deal's financial terms, the partnership will help it expand its presence in the data center segment.
The fabless manufacturer also recently discussed how it has managed to thrive amid the ongoing global chip shortage.
Why AMD's Supply Contract with Meta is Significant
Because of the players involved, AMD's supply arrangement with Meta could have a big impact on the wider semiconductor industry.
First, the chipmaker convinced the social media juggernaut that its technology could meet its present and near-term goals. That is notable as many Silicon Valley giants have chosen to design their own hardware and outsource its production. Google developed a line of processors called Tensor to optimize the performance of its smartphones and data centers.
Similarly, Amazon, TikTok owner ByteDance, and other international tech titans are crafting CPUs and GPUs to meet their specific needs.
With nearly a trillion dollars in market capitalization, Meta has the resources to make its own microelectronics. Indeed, the Bay Area corporation is investing $10 billion a year to create a hardware/software stack for its Metaverse initiative. But it determined AMD's components are robust enough to maintain its vast digital ecosystem.
The company's procurement decision suggests its bottom line will be better served by focusing on its consumer-facing initiatives.
If Meta's strategy proves successful, other large technology corporations could follow its lead. Consequently, chipmakers could see the value in continuing to make large quantities of off-the-shelf CPUs as opposed to specialized silicon. Plus, foundry service providers would not see most of their factory space snapped up by large enterprises, an issue that is extending the duration of the microelectronics crunch.
That scenario would be hugely beneficial to small and mid-sized OEMs, CMs, and EMS providers. For firms that lack the capital to pre-book entire production lines, greater output from leading manufacturers is a real boon. But it is not the only positive result to come out of the corporate pact.
Better Hardware and Better Prices
The second reason AMD's pact with Meta is important for the larger sector is its market implications.
In the past, Intel has occupied a dominant position in the server segment thanks to its best-in-class technology. As an integrated design manufacturer, it possessed the infrastructure to design and manufacture high-performance CPUs with robust firmware and software support. However, a few contract foundries have surpassed its nodes in terms of transistor density and packaging in recent years.
AMD has taken advantage of that paradigm shift and has significantly ramped up its chip design capabilities. The company recently announced it will utilize TSMC's 5nm manufacturing process for its 2022 EPYC components. It explained its forthcoming server products would feature 100 computing cores, which will enable outstanding parallel multitask performance.
The manufacturer also stated that it took steps to ensure the stability of its supply chain and long-term.
AMD has created multi-year forecasts to project more accurately predict demand for its offerings. It also booked fabrication capacity from its partners in advance to normalize its catalog availability and operating costs.
In addition, the chipmaker recently announced it would provide Microsoft with server products to power its Azure virtual machines.  
AMD's expansion into the data center market will push it to continue creating new chips to please its new clients. It will likely prompt its rivals to up their engineering game and create pricing pressure across the sector. It could also drive emerging chipmakers to challenge the current industry leaders with innovative component designs with multiple applications.
Ultimately, OEMs, CMs, and EMS providers will benefit from the semiconductor industry becoming more competitive.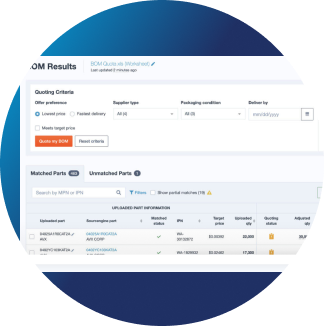 Quotengine: Your Ultimate BOM Tool
With Quotengine's real-time data on over 1 billion part offers, managing your BOM effectively has never been simpler.
Upload Your BOM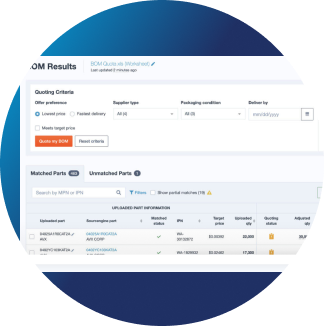 What's Your Excess Worth?
Real-time market data, quick response time, and unique price offers to help you maximize your return on excess inventory.
Get an Estimate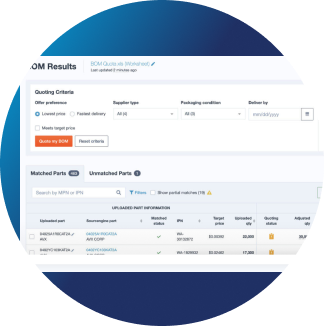 The Last Integration You'll Ever Need
Streamline manual processes and gain real-time access to inventory data, pricing updates, and order tracking through Sourcengine's API
Sign-up Here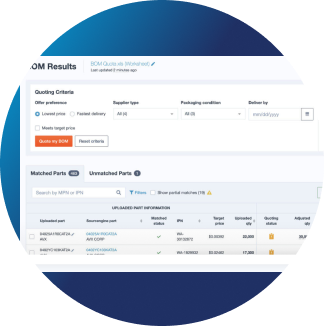 Sourcengine's Lead Time Report
Strategize for upcoming market shifts through lead time and price trends with our quarterly lead time report.
Download now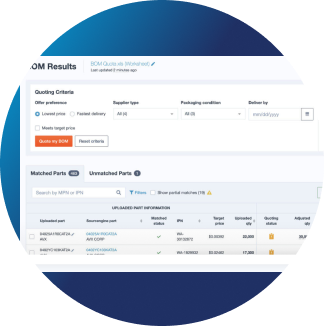 Sourcengine's Lead Time Report
Strategize for upcoming market shifts through lead time and price trends with our quarterly lead time report.
Download now