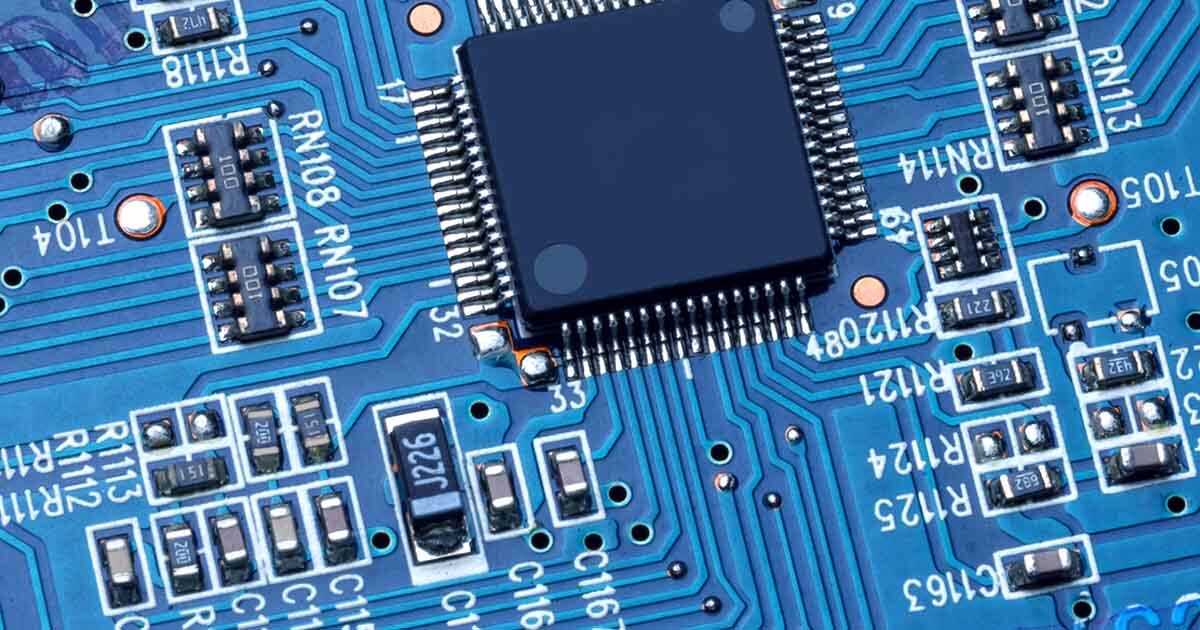 Walsin Technology has recently updated its lead time window for MLCCs; mainly due to coronavirus-related issues as well as the recent surge in automotive production. Below is a list of updated lead times.
For the full list, please see below the article.
Walsin Technology MLCC Lead Time (Updated)
Type - Lead Time
‍
0402X106M4R0 - 16 weeks
0402X106M6R3 - 16 weeks
0402X225K100 - 24 weeks
0402X225M100 - 24 weeks
0603B105K350 - 20 weeks
‍
Walsin is increasing its output of automotive MLCC and LTCC filters at its Kaohsiung, Taiwan-based plant next year. It is also establishing a new vehicle capacitor plant in Malaysia through its Kamaya Electric subsidiary. The firm is dedicating most of its 2021 capital expenditure to the initiative.
The company's moves will address the global automotive semiconductor shortage in the short-term and set it up for long-term success.
Production Capacity Upgrade
Walsin Technology is increasing its manufacturing capability because of the strong demand it has seen throughout 2020. The firm said its chip resistor and MLCC production capacity has been at 90 percent since the second quarter of this year. As a knock effect, its delivery lead time went from six weeks in January to 12 to 15 weeks later in the year.
The corporation explained its 5G base station, smartphone, laptop, data center, and gaming console customers drove its higher-than-expected sales. COVID-19 is responsible for the spiking order volume as the coronavirus pandemic prompted a societal transition to remote operation.
Walsin Technology can better accommodate the impact of the post-pandemic digitalization wave by increasing its passive component output. By doing so, it will be able to provide greater support for its automotive clients amid the vehicle chip shortfall.
The firm's production capacity expansion will also help it capitalize on a major, predicted increase in demand next year. Walsin Technology anticipates orders from its cloud server, autonomous vehicle, and artificial intelligence of things (AIoT) customers will grow substantially in 2021.
Bouncing Back from COVID-19 Plant Shutdown
The Taiwanese chipmaker's expanded production lines and new plant will also help it make up for lost time.
In late November, Walsin Technology temporarily shuttered its Ipoh, Malaysia production facility due to an outbreak of COVID-19. However, since the firm performed employee health screenings and submitted to local government facility inspections, it received approval to reopen the facility after a week of downtime.
The company used the factory's inventory to fulfill its outstanding orders during its brief shut down. That enabled the corporation to avoid costly and time-consuming production rerouting.
Complete List of Lead Time Updates
‍
Type - Lead Time
0603B474K500 - 20 weeks
0603X226M6R3 - 40 weeks
0603X476M4R0 - 16 weeks
0603X476M6R3 - 16 weeks
0805X476M6R3 - 14 weeks
1206B106K250 - 14 weeks
0402X474K500 - 16 weeks
0603B105K500 - 20 weeks
0603X106K6R3 - 24 weeks
0805B475K100 - 14 weeks
1206X106 25V - 14 weeks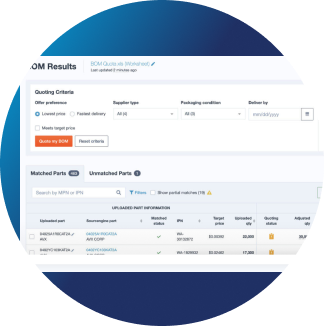 Quotengine: Your Ultimate BOM Tool
With Quotengine's real-time data on over 1 billion part offers, managing your BOM effectively has never been simpler.
Upload Your BOM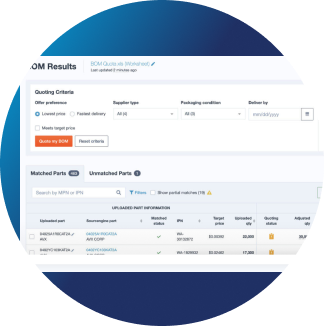 What's Your Excess Worth?
Real-time market data, quick response time, and unique price offers to help you maximize your return on excess inventory.
Get an Estimate