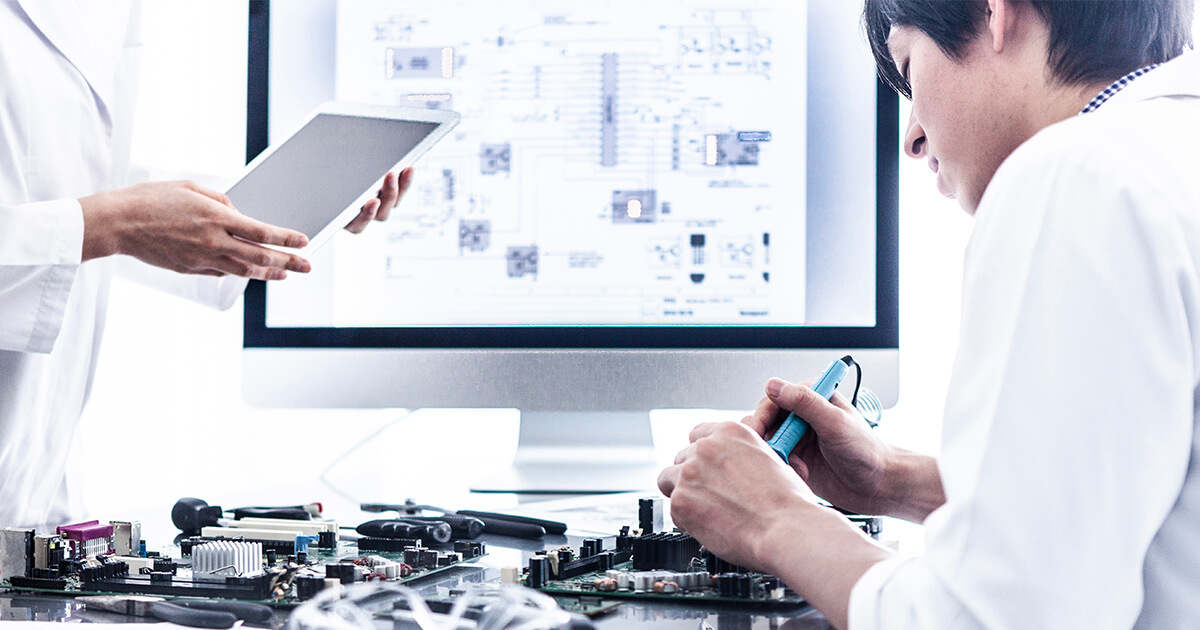 Technavio, a market research company, recently forecast that Vietnam's semiconductor industry will be worth $6.16 billion by 2024. The organization expects the region's chip sector will experience a 19 percent compound annual growth rate through that period.
A combination of sizable government and corporate capital investments has driven the country's microelectronics growth. For example, Intel committed to spending $475 million to building a cutting-edge microelectronics testing and assembly facility in Vietnam last January.
However, in recent months, COVID-19 outbreaks have disrupted fabrication operations in the Southeast Asia republic. But those issues are unlikely to diminish its long-term potential.
Why Vietnam's Semiconductor Manufacturing Industry is so Robust
Vietnam's chip sector is growing at a healthy clip primarily because of its government's long-term planning.
In 2009, local officials directed $3.2 billion in funding toward launching the country's first integrated circuit development program. The initiative allowed engineers to train in a Ho Chi Minh City-based science park and two research and development labs. Hanoi also set up an incubator to provide crucial support and guidance to over 30 technology startups.
The Vietnamese government's efforts bore fruit as the region's microelectronic production reached commercialization in 2017. As a result, it is now home to many engineers with the skills necessary to fabricate semiconductors. The availability of affordable local talent and federal financial incentives prompted several leading IC companies to expand into the nation.
Samsung, Qualcomm, Texas Instruments, SK Hynix, and NXP Semiconductors have built research centers and factories in Vietnam. Those chipmakers have also bolstered the area's manufacturing and logistics infrastructure, which has made it more appealing to other providers. In addition, the country's neutrality in the U.S.-China trade war has attracted multiple tariff-wary OEMs, CMs, and EMS providers in recent years.
In January, Hayward Quartz Technology, a large OEM supplier, secured approval to construct a $110 million plant in Vietnam. Once up and running, the site will make crystal silicon blocks, plastic polymers, and other materials used in microelectronics fabrication.
That same month, Pegatron, one of Apple's EMS providers, spent $22.9 million to buy land in Vietnam. The corporation intends to invest a further $1 billion to establish significant production capacity in the area. Foxconn and Wistron, two other Apple device assemblers, have made plans to expand their footprints in the region.
Intel, the world's largest IDM, has poured $1.5 billion into its Vietnamese subsidiary over the last 15 years. This year, the corporation committed to spending $475 million to establish a cutting-edge backend services center in the country. Given its interest in becoming the world's foremost manufacturer of electronic components, its direct investments will likely continue for the foreseeable future.
Vietnamese Chip Production Disrupted by COVID-19 Spikes
Vietnam's semiconductor industry has been shaken by recent surges in domestic coronavirus cases. Hanoi responded by enacted temporary business shutdowns and movement restrictions to halt the spread of the pandemic. Those health and safety measures have had various adverse effects on the region's chip production sector.
In late July, Samsung shuttered its three Ho Chi Minh City component manufacturing sites in response to the country's spiking COVID cases. The conglomerate also cut its workforce by 4,000 employees after recording 46 new infections at the site. It also plans to house its team members within its Vietnamese campus to reopen its facilities in compliance with local regulations.
Nevertheless, Money Today, a South Korean news outlet, estimated Samsung would lose $14.7 million daily due to its plant closures.
In late August, Bloomberg reported Intel spent $6.1 million in one month to keep its Ho Chi Minh City factory running under lockdown. The chipmaker paid for 1,870 staffers to stay in high-end hotels situated near its complex. It also covered the costs of putting up 1,500 supplier employees in temporary accommodations. Its expenditures enabled it to avoid a costly multiweek shutdown at its largest test and assembly center.
Late last week, the Vietnamese government announced it would begin easing its COVID-19 restrictions starting September 30. Hanoi reckoned that its weekly infection cases had dropped to the point where regular business and social activities could resume. Nevertheless, Reuters found that 18 percent of the European Chamber of Commerce relocated their manufacturing projects outside the nation because of the recent lockdowns.
However, Intel, Samsung, and their contemporaries have not declared their intention to reposition their Vietnamese capacity. Despite the country's recent pandemic-related challenges, it still has many desirable attributes for overseas providers. Right now, its large talent pool, business-friendly government, and favorable economic conditions indicate it will become a major font for global chip production going forward.
Article Tags