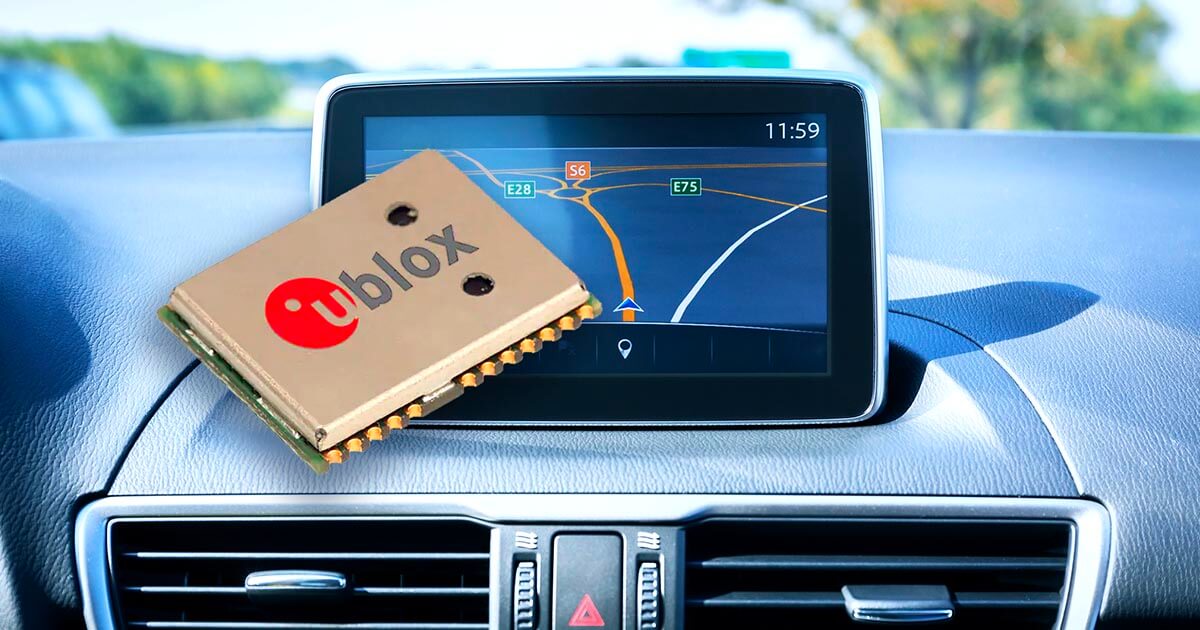 u-blox, like the rest of the world, had a challenging year in 2020. The wireless components firm abruptly shifted its operational structure because of COVID-19 and endured several months of unprecedented market uncertainty. Subsequently, it had to cope with the worldwide semiconductor shortage and a sudden raw materials shortage.
Despite those difficulties, u-blox never stopped innovating or working to provide its customers with world-class service.
The Swiss vendor has taken proactive steps to serve its clients while navigating sourcing issues. It also received recognition from the Consumer Technology Association (CTA) for one of its latest products.
Regardless of the obstacles in its path, the organization is prepared to provide the connected solutions the post-pandemic era demands.
A History of Innovation
Throughout its history, u-blox has been an innovator in the radio navigation and wireless location fields. Shortly after its founding in the late 1990s, it launched the first mobile device global positioning system (GPS) receiver module. A few years later, it shipped its 1 millionth GPS product and developed components that helped mainstream the 3G and 4G networking standards.
The firm brought its extensive industry experience to bear when designing its LEA-6S-0 navigation modules.
The GPS device possesses the sensitivity, power utilization, and ruggedness to make it suitable for an array of automotive and industrial projects. It can provide precision satellite positioning data down to -162 dBm to -148 dBm cold start and comes with AssistNow Autonomous support to provide instantaneous connectivity. It is also capable of operating consistently at temperatures ranging from -40°C to 85°C.
In addition, the LEA-6S-0 has a 28 pin LCC, which increases its reliability and makes it more affordable to produce at volume.
A recent J.D. Power and Associates survey of new vehicle owners revealed an interesting fact about recent car purchases: the embedded GPS systems were overwhelmingly disappointing. However, u-blox offers OEMs a way to address that issue by including its high-performance parts in their new projects. Especially since the global auto market is anticipated to grow an average of 4 percent over the next three years.
For more on u-blox, click here to see their popular parts on Sourcengine.
Meeting Adversity with Resilience and Innovation
Another reason manufacturers can trust u-blox is because of its remarkable resiliency in the face of unprecedented and unexpected difficulties. After COVID-19 became a global pandemic, it transitioned most of its staff to working remote to maintain service continuity. This shift was so successful that the firm recently made the CES 2021 Honorees list because of its multiband SARA-R5 LTE-M IoT modules.
The device features robust end-to-end security with an embedded Root of Trust element and an ultra-accurate M8 GNSS receiver chip. It can also function with minimal power, requiring less than 1μA of current in PSM mode. Even better, the component is 5G-ready out-of-the-box and receives crucial firmware updates via the automated uFOTA service.
u-blox also demonstrated its operational flexibility after it faced a recent supply chain problem. The fabless provider uses Asahi Kasei Microsystems (AKM) as a foundry partner, and that company recently had a fire at its Nobuoka semiconductor factory. As a result of the blaze and the global chip shortage, the Swiss firm will not receive resupplies for some of its raw materials until next January.
However, thanks to the design house's careful inventory management, its lead times stand at 26 weeks across its portfolio.
In the current landscape, OEMs can only succeed if their suppliers are innovation-focused and operationally resilient. Over the last year, u-blox has proven it meets those criteria.
‍
Article Tags