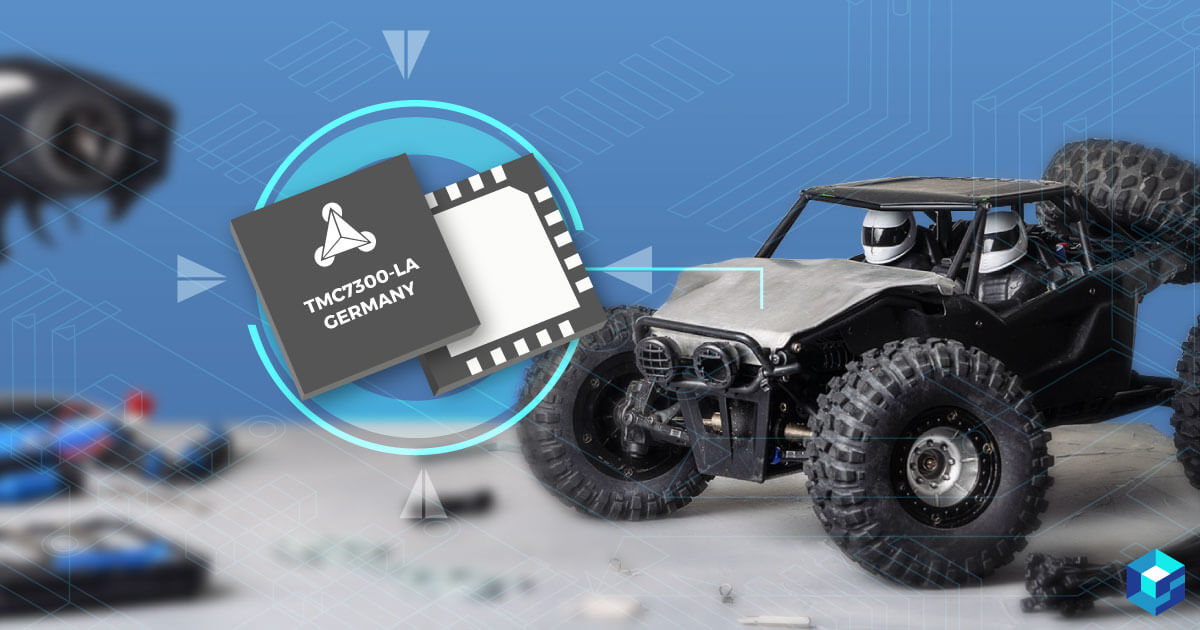 Earlier this month, Trinamic Motion Control unveiled a new smart driver integrated circuit called the TMC7300.The firm intends its latest component to direct the functions of DC motors. As a low powered and discreetly sized IC, the company's new product has a range of applications for battery-powered devices
Features of Trinamic TMC7300
Trinamic designed the TMC7300 to control DC motors that top out at 2A or twoDC motors running at 2.4A. The smart driver can operate via two AA batteries or a dual lithium-ion cell. The IC is also energy efficient, drawing only 50nA in stand by mode. In addition, the component has a direct bridge and can therefore, control actuators, relays, and solenoids. It also has a voltage range of 1.8V to 11V.
The German chipmaker also gave the TMC7300 a compact shape. The 20-pin component has a quad flat no leads package of 3x3 mm². Despite its smallness, the IC has a high level of power density because it features integrated DC motor control logic and power MOSFETs. Consequently, engineers can utilize the smart driver to command direction, torque, and velocity. Also, programmers can control its acceleration and deceleration via pulse-width modulation.
The TMC7300 is very user-friendly as it includes a single-wire universal asynchronous receiver/transmitter (UART) interface.
Trinamic also gave its new smart driver robust diagnostic and protection capability. The TMC7300 has an embedded current limiter that guards against damage to the power source, mechanical load sensing, and DC motor. Moreover, the component can automatically disable the power stage and can send an error message through the diagnostic output or UART interface.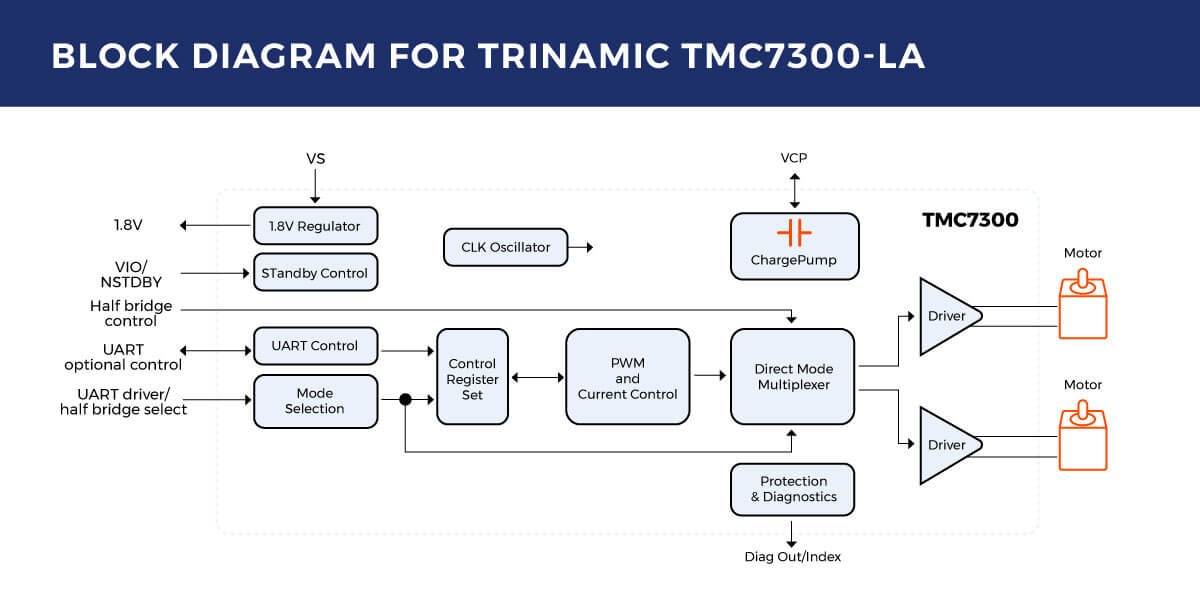 ‍
‍
Trinamic TMC7300 Applications
Trinamic produced the TMC7300 to allow its clients to prototype new devices with reduced development costs rapidly. Indeed, CEO Michael Randt said his firm wants engineers to "turn proven concepts into portable devices that are convenient to use for both consumers and professionals."
Accordingly, the chip can facilitate the function of a range of different devices in different sectors. For instance, it can be used to make new toys, like remote-controlled cars. Similarly, makers can also include it in the construction of new battery-powered cameras. Developers can also craft unique mobile point of sale equipment with TMC7300.
Developers can also use the TMC7300 to prototype a host of Internet of Things devices. Because of its modest size, robust functionality, and low power consumption, it's an ideal component for imaginative engineers.
The Trinamic TMC7300 smart driver is on sale now.
‍
‍