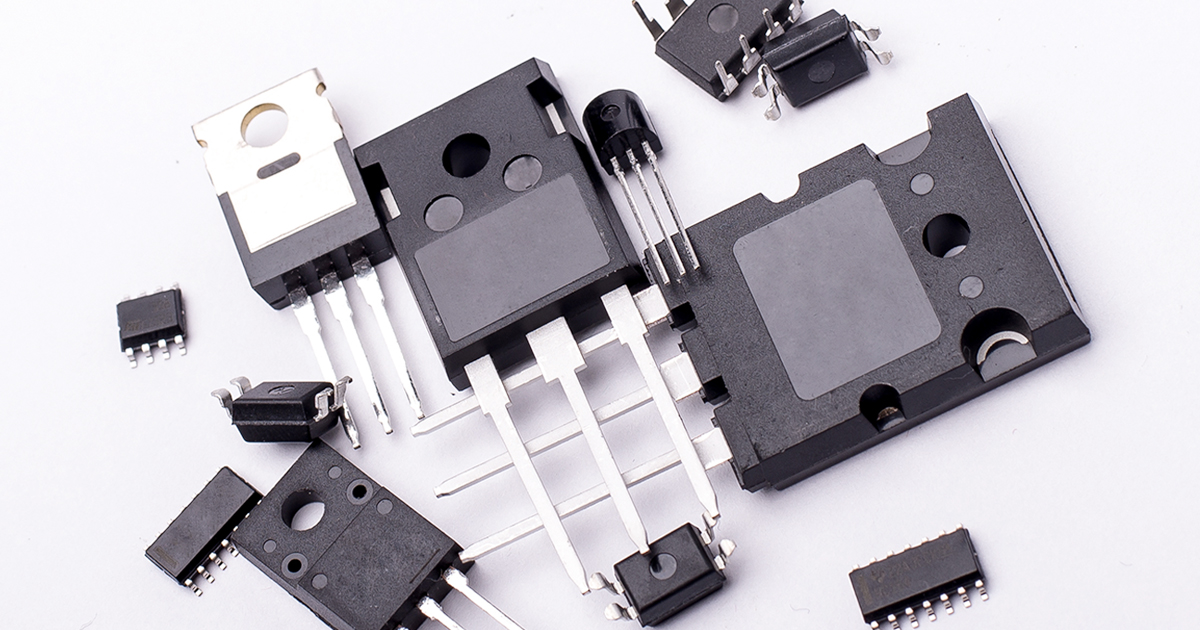 Recently, Gartner, a global research firm, estimated the global chip shortage would continue into 2022. The organization believes electronic component supply and demand will not normalize until the first quarter of next year. Consequently, OEMs, CMs, and EMS providers may struggle to acquire enough parts to hit their 2021 holiday season production targets.
Right now, even large multinational manufacturers are having problems keeping their offerings in stock due to the chip bottleneck. With industry analysts expecting the crisis to last until next year, some leading manufacturers have made strategic pivots.
Top home appliance makers have delayed NPIs and slashed output quotes because of the shortage. Plus, one of the world's leading video game console companies indicated its newest system might not be available this Christmas for the same reason.
In addition, Apple has reportedly started mass production of its computer processors ahead of its traditional fall electronic device refresh. Because of its size, the Big Tech firm's early manufacturing efforts may strain the world's already diminished supply of microelectronics.
That said, Texas Instruments (TI) and Sourcengine can help OEMs, CMs, and EMS providers keep their production lines running even in the extremely volatile 2021 marketplace.
TI's Outstanding Low-Power Operational Amplifiers
For some time now, many of the world's leading chipmakers depend on contract manufacturers to fabricate their components. Since two providers represent 74 percent of the pure-play foundry market, several top microelectronics companies do not have the production capacity to increase their output.
However, TI is an integrated design manufacturer (IDM), meaning it operates factories to keep its products in circulation.
As a result of the corporation's self-sufficient manufacturing methodology, Sourcengine can deliver the firm's LM7301IM5X/NOPB low-power operational amplifiers very quickly. Notably, the item features a rail-to-rail input common-mode voltage range of -0.25V to 5.2V and a rail-to-rail output swing of 0.07V to 4.93V. Moreover, it provides 4MHz of wide gain-bandwidth with a current supply of 0.60mA in a compact SOT-23 package.
Because of those characteristics, the LM7301IM5X/NOPB is ideal for use in a variety of consumer electronics devices.
For example, the component's minimal power consumption and modest size make a first-rate addition to new remote controls. Plus, its extended bandwidth and outstanding output drive capability make it suitable for personal computers with embedded microphones. The part's unique attributes enable it to reduce signal impedance, which will prevent a PC's audio system from picking up ambient noise during headset-free video calls.
Even better, TI's LM7301IM5X, an active alternate for the LM7301IM5X/NOPB, is available through Sourcengine.
In a normal year, the amplifiers would be a quality part for OEMs, CMs, EMS providers to have in stock. But during the most severe chip shortage in recent memory, it can help manufacturers end a difficult year in a strong position.
A Robust Voltage Regulator for White Goods, Power Tools, and Smartphones
Another TI component that can help manufacturers' keep their holiday release plans on track is the TPS70933DBVR linear low dropout voltage regulator.
The semiconductor has an ultralow quiescent current of 1μA, an input voltage range of 2.7V to 30V with a maximum output of 200mA. The component is robust enough to operate consistently at -40°C to 125°C and come with reverse-current, overcurrent, and thermal shutdown protections. Thanks to those characteristics and its SOT-23 packaging, it is a good fit for always-on, battery-powered devices.
In particular, the TPS70933DBVR is a great fit for new portable power tools and white goods. That means firms could use it to fabricate a significant portion of their Q4 outdoor equipment and home appliance NPIs. It can also regulate voltage in companies' next-generation smartphone designs so they can take advantage of that segment's 11 percent predicted annual growth.
Since those consumer electronics are holiday seasons staples, manufacturers could benefit from having the part on hand before Singles' Day and 12.12 2021 arrive.
Single Buffer Gates That Supports Multiple Consumer Electronics Projects
Finally, TI's SN74AUP1G07DCKT buffer gate has multiple consumer electronics applications and is available on-demand via Sourcengine.
According to Electronic Products & Technology, consumer electronics revenue will grow by 3.6 percent year-over-year and reach $1.06 trillion in 2021. Last year, the public significantly ramped up its spending on electronic devices to facilitate remote work and learning activities. Even so, researchers' data indicates people are still eager to buy new smartphones, computing hardware, and home appliance this year.
The IC offers remarkably low static and dynamic power consumption, input capacitance, and noise in a discreet 0.64 mm² package. It features back-drive protection, input hysteresis, and back-drive protection with an open-drain output of 0.8V to 6.3V. It also meets the human-body model electrostatic discharge standards per JED 22.
Those characteristics make the SN74AUP1G07DCKT suitable for medical equipment such as CPAP machines and blood pressure monitors. And it can serve as a solution in forthcoming HVAC, ATAC, embedded PC, and network-attached storage products.
Beyond that, the buffer gate can support new active noise-canceling headphones, e-readers, and high-definition televisions projects. Companies looking to bolster their inventories even further can acquire TI's SN74AUP1G07DCKR, an alternate for the SN74AUP1G07DCKT.
Manufacturers can stock up on this versatile component and its counterpart ahead of the holiday season through Sourcengine. Consequently, adequately supplied OEMs, CMs, and EMS can set themselves up now for a very profitable 2021 holiday season.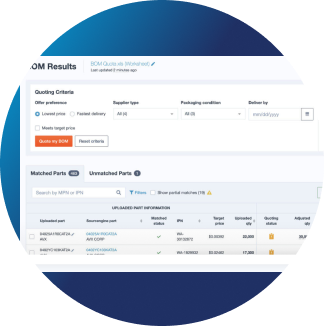 Quotengine: Your Ultimate BOM Tool
With Quotengine's real-time data on over 1 billion part offers, managing your BOM effectively has never been simpler.
Upload Your BOM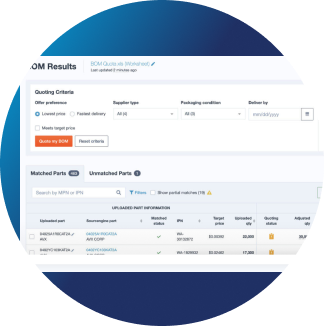 What's Your Excess Worth?
Real-time market data, quick response time, and unique price offers to help you maximize your return on excess inventory.
Get an Estimate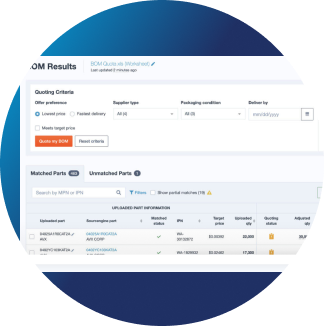 The Last Integration You'll Ever Need
Streamline manual processes and gain real-time access to inventory data, pricing updates, and order tracking through Sourcengine's API
Sign-up Here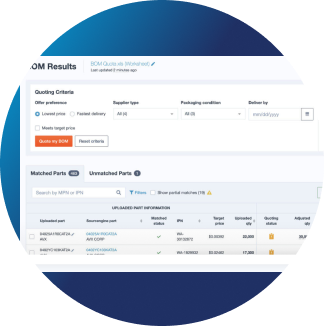 Sourcengine's Lead Time Report
Strategize for upcoming market shifts through lead time and price trends with our quarterly lead time report.
Download now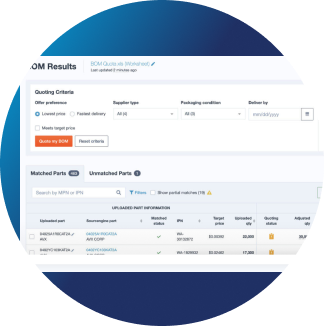 Sourcengine's Lead Time Report
Strategize for upcoming market shifts through lead time and price trends with our quarterly lead time report.
Download now