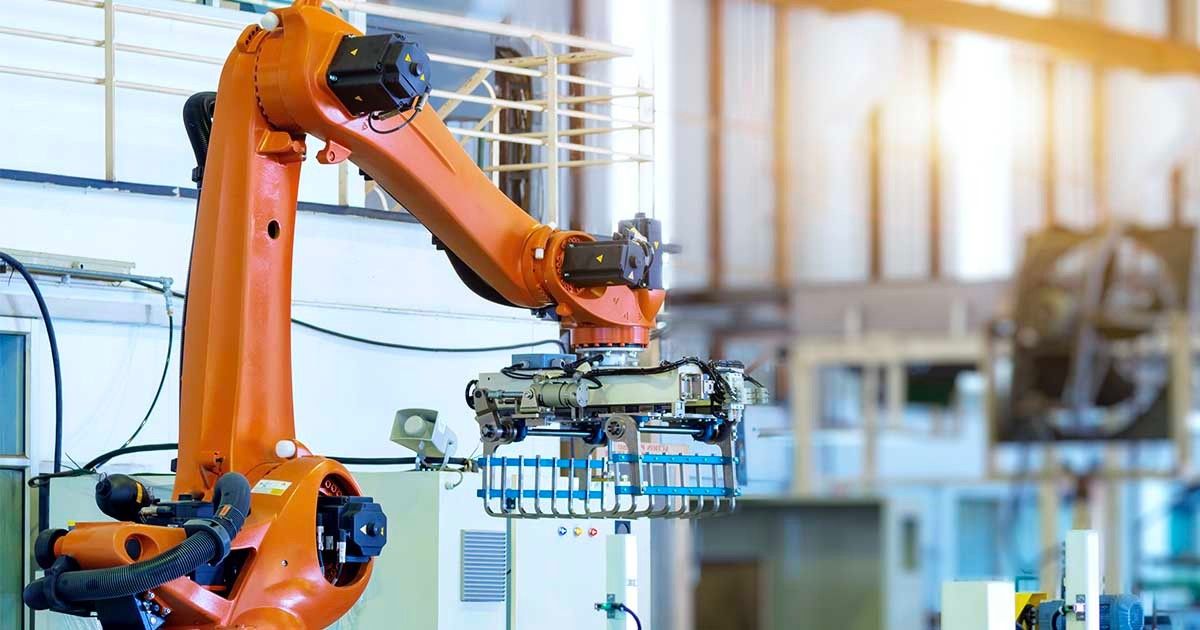 For original equipment manufacturers, there are few challenges more daunting than predicting the future. Companies take a leap of faith whenever they launch a new product. Firms hope their offerings will connect with their intended end-markets, but a positive outcome is never certain.
However, manufacturers can increase their chances of success by addressing thriving fields that are expected to expand substantially over time. Right now, the industrial Internet of Things (IIoT) market is brimming with opportunities.
Quincy Market Insights reported the field's value stands at $82.4 billion currently and will expand with an estimated compound annual growth rate of 21.3 percent through 2028. It based its forecast on the rising popularity of automated manufacturing and connected infrastructure.
As it happens, Texas Instruments Incorporated's latest DC/DC buck-boost converter can facilitate the development of better IIoT equipment and devices.
TI's Buck-Boost Converters Makes IIoT Products Better
With 90 years of experience and 80,000 products available, TI is one of the world's foremost technology corporations. Its wealth of experience and development resources let it anticipate industry trends and facilitate their progression by electronic components. That forward-looking methodology recently resulted in the launch of its TPS63900DSKR DC/DC buck-boost converter.
The component's most impressive attribute is its dynamic voltage scaling. The feature allows the device to supply systems with the only minimum voltage required for optimal operation. That means it can extend the total battery life of the equipment it is powering by at least 50 percent.
So what does that mean in practical terms? The TPS63900DSKR enables manufacturers to create IIoT devices with enhanced longevity and reduced maintenance requirements.
The component also possesses an industry-leading quiescent current rate of 75nA with 92 percent efficiency at 10µA. TI also notes the buck convertor provides three times the output current of rival devices of the same generation. Those characteristics make it highly energy-efficient without diminishing its data transmission capability.
In addition, the TPS63900DSKR is currently available with remarkably short lead time despite the impact of the global chip shortage.
Greater Efficiency in Manufacturing and Infrastructure Management
Quincy Market Insights pointed out the core appeal of IIoT systems is that they can greatly enhance operational efficiency.
As an example, factories can operate more effectively by integrating smart sensors into their operations. Firms can make their industrial robots safer by equipping them with IIoT devices programmed to recognize human beings. Connected machines can also provide alerts that inform maintenance personnel about malfunctions before an accident or breakdown happens.
The increased worldwide embrace of industrial automation will be a key driver in pushing the smart sensor market to $87.6 billion in value by 2025.
Along similar lines, a power grid supported by a network of IIoT devices could provide precise maintenance alerts. If a connected power line, transformer, or street light needs repairs, it can place a service request with a local technician the second a problem arises.
For municipalities, gaining the ability to fix infrastructural problems with maximum speed and efficiency is tremendously appealing. After establishing their smart streetlight networks, local leaders could make their cities and towns brighter, safer, and more inviting.
Market analysts expect the smart streetlight market alone to reach $12.4 billion by 2023 because of the technology's usefulness.
The increasing digitalization of the manufacturing and civic infrastructure sectors represents a tremendous opportunity for enterprising OEMs. TI's TPS63900DSKR buck-boost converters are a great fit for design projects related to those industries because of their robustness and energy efficiency.
It goes without saying that there is no way to guarantee the success of a new product. But firms can set themselves up for success by seeing how technologies like IIoT are transforming the world. And OEMs can realize the opportunities created by those changes utilizing best-in-class offerings made by trusted providers.
‍
Article Tags