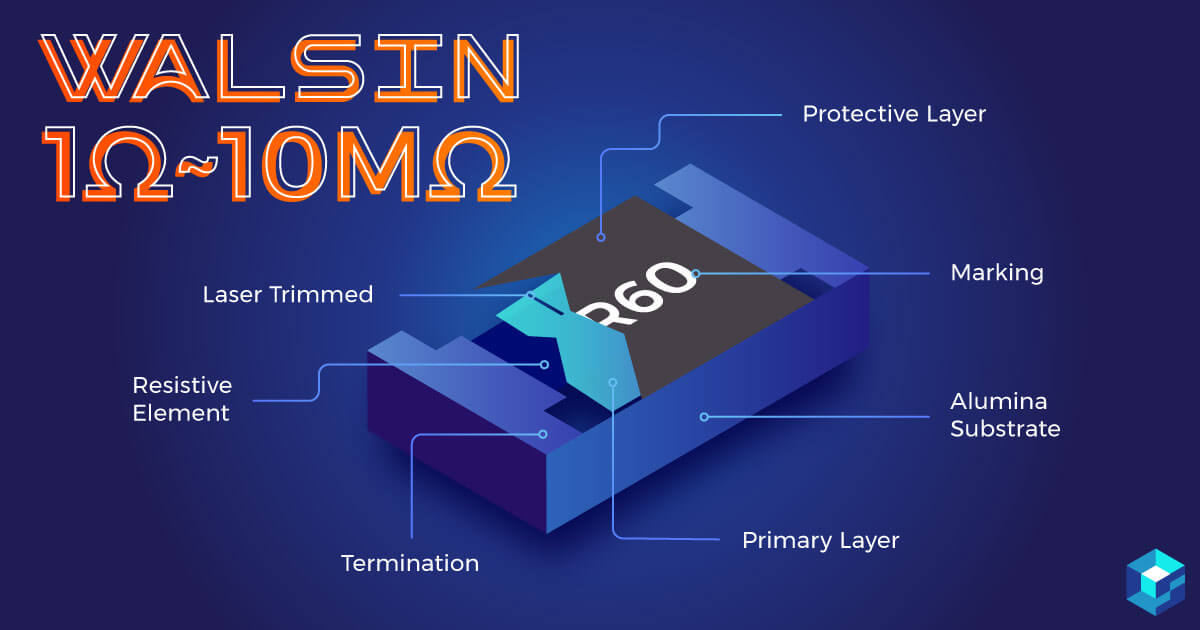 Selecting the right chip resistor for a design engineering project can be challenging. To select the appropriate option for a design project, an engineer needs to consider various factors in his/her decision-making process including the industry served, application, thickness and voltage. A Taipei,Taiwan based company, Walsin Technology, has been successfully tackling these demanding engineering requirements since 1970. Today, Walsin offers a complete portfolio of chip resistors to fulfill diversified applications from automotive electronics,smartphones, networking devices, and much more. To help our customers source and design products more efficiently, our technical team at Sourcengine accessed Walsin's portfolio of general chip resistors and provided a summary on the product selection process.
Walsin General Purpose Chip Resistors (1Ω~10MΩ):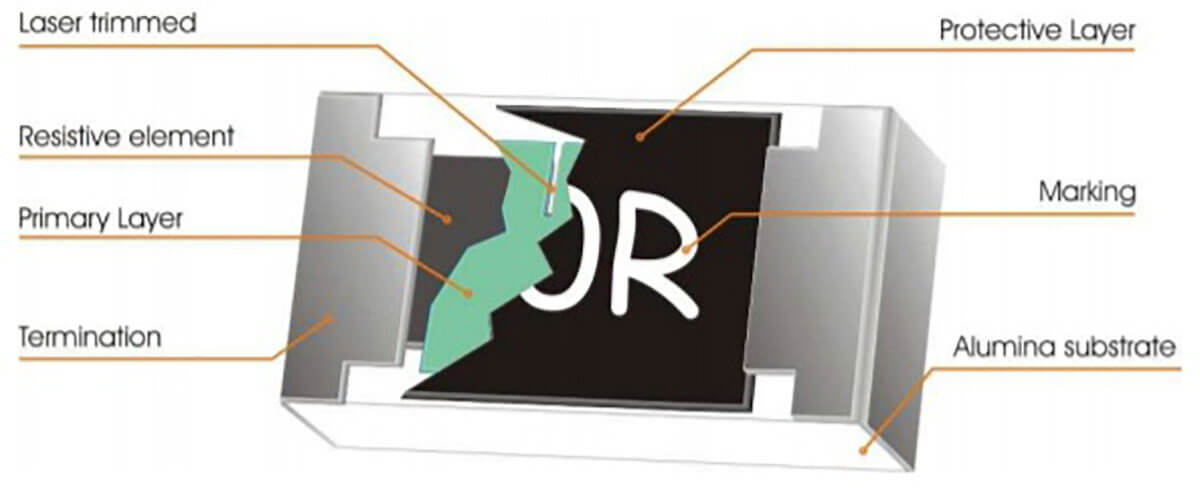 The resistors are constructed in a high-grade ceramic body(aluminum oxide). Internal metal electrodes are added at each end and connected by a resistive paste that is applied to the top surface of the substrate. The composition of the paste is adjusted to give the approximate resistance required and the value is trimmed to within tolerance by laser cutting of this resistive layer. The resistive layer is covered with a protective coat.Finally, the two external end terminations are added. For ease of soldering the outer layer of these end terminations is tin solder (Pb free) alloy.
Feature:
1.      High reliability and stability
2.      Reduced size of final equipment
3.      Lower assembly costs
4.      Higher component and equipment reliability
5.      RoHs compliant and lead-free products
Applications:
1.      Consumer electrical equipment, PDA Digital Camcorder
2.      EDP, Computer applications
3.      Mobile phones and telecommunications
4.      Power supplies. Battery chargers, DC/DC power converters
5.      Digital meters
6.      Automotive applications
Reference Data:


General Purpose Chip-R Resistors Part Number Selection Guide:

Why purchase Walsin products on Sourcengine:
Sourcengine is the world's number one marketplace for electronic components. We offer Walsin products from many authorized stocking distributors around the world at competitive prices and quick delivery to your company's dock. By utilizing our sophisticated BOM management tool, your organization can now issue 1 purchase order for an entire BOM and receive one shipment while having an option to schedule an order for up to one year in advance, if desired. To learn more about Sourcengine and our e-commerce sourcing capabilities, please schedule a demo here. We are excited to help your procurement needs on all Walsin products.
Article Tags