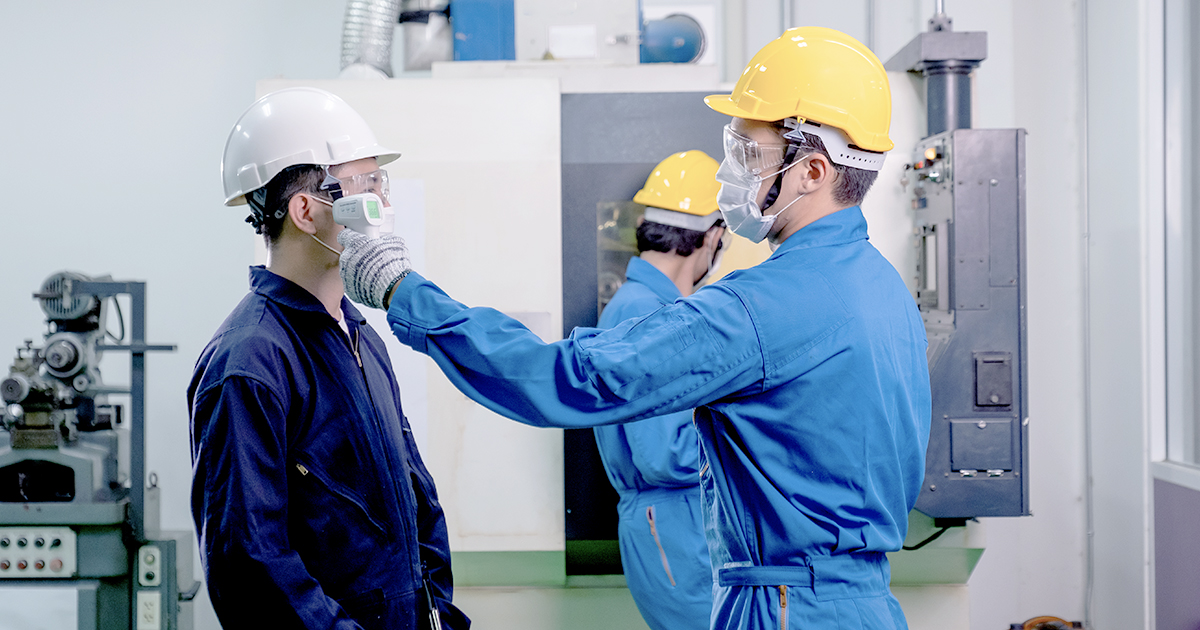 Taiwan has been grappling with a surge in coronavirus cases since late April, a problem that threatens to disrupt its vital semiconductor industry.
King Yuan Electronics Co., the industry's biggest chip testing provider, briefly suspended operations in early June after being hit with hundreds of confirmed cases. Some of the region's leading component manufacturing and packaging companies have also been hit with clusters of COVID-19 infections.
Taiwan Semiconductor Manufacturing Company (TSMC), the technology sector's foremost foundry services provider, has reportedly had two employee infections. But its manufacturing efforts have not been interrupted by the latest outbreak in its home region.
As Taiwanese companies make most of the world's semiconductors, the new outbreak could threaten the global chip supply chain.
Taiwan Chip Sector Hit with COVID-19 Spike
Until recently, Taiwan had not been severely impacted by the coronavirus pandemic. The region reported less than 800 infections in 2020 and went 8 months without a new confirmed case. However, the island has had significantly more problems dealing with COVID-19 in 2021. It has documented multiple new disease mutations and record high infection rates on the daily basis since late April.
Taiwan's latest outbreak has begun to upset its domestic semiconductor industry, a development with major global implications.
King Yuan Electronics confirmed 263 coronavirus cases at its Miaoli Country plant, which prompted a two-day shutdown. The firm re-opened the facility with different workers and quarantined all its foreign staffers following an outbreak at their dormitories. As migrants make up 30 percent of the company's workforce, it warned that the factory's output would be limited.
According to Nikkei Asia, King Yuan Electronics provides chip testing services for Intel, MediaTek, and Nvidia, among other chipmakers.
Greatek, an IC packaging service provider, and Accton Technology, a networking gear manufacturer, have also been affected by the new wave of Taiwanese coronavirus infections. Together, the two firms reported 11 confirmed cases and began testing their entire labor forces. A Greatek representative said the health screenings would negatively impact its production work and output.
Pegatron, an EMS provider and component maker, implemented a new schedule at its Taiwan office after one employee tested positive for COVID-19. Going forward, two thirds of its team members will operate remotely on rotation with the one-third that works in-house.
Vanguard International Semiconductor (VIS), an IC foundry and TSMC subcontractor, has recorded "sporadic" COVID-19 cases.
TSMC Chip Production Not Affected by COVID-19 Outbreak
TSMC confirmed two of its employees have tested positive for coronavirus infection this year. After learning of the positive case, the firm performed contact tracing and ordered over a dozen others to self-quarantine. It also mandated that its employees must work in separate teams to prevent clustered outbreaks.
The contract chipmaker has also barred nonessential vendors from entering its facilities. It also asked its critical suppliers to avoid moving across its sites in Hsinchu, Taichung, and Tainan. Moreover, it mandated that its workers refrain from eating in person if possible and limited conference room occupancy to 50 percent of capacity.
Thus far, the corporation's new anti-pandemic measures have kept the new COVID-19 from interfering with its operations. That said, Taiwan has a 63 percent share of the world's pure-play foundry market and TSMC represents 85 percent of the island's component manufacturing revenue. Consequently, a major cluster outbreak in its production sites would create exacerbate the global chip shortage.
Thankfully, the Taiwanese government has taken steps to clamp down on the spread of the respiratory disease. Taipei announced 10 million doses of coronavirus vaccine will be available on the island by August. Ideally, the inoculation of 41.6 percent of the island's population will be an inflection point for the latest COVID-19 infection wave.
Article Tags