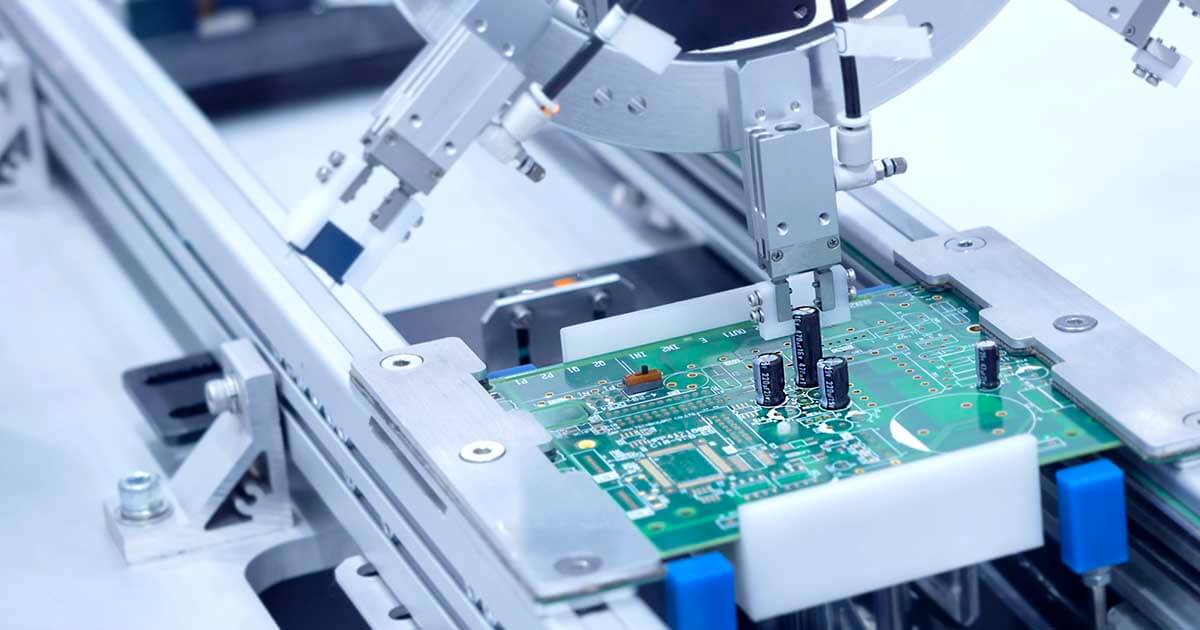 The South Korean government recently announced that its domestic semiconductor manufacturers would invest ₩510 trillion ($451 billion) to bolster their resources through 2030. Seoul also revealed it would increase the tax benefits local providers receive for conducting microelectronics-centric research and design.
The Blue House has prioritized the country's semiconductor independence in recent years.
Samsung is the biggest corporate contribution to the region's push for chip industry development. The world's biggest memory chipmaker stated it would spend ₩171 trillion ($150.9 billion) to increase its component R&D footprint and knowledge base over the next nine years.
South Korea Wants to be a Global Semiconductor Hotspot
At present, the exportation of semiconductors is one of South Korea's main economic drivers, generating $99.2 billion in annual revenue. The nation's leaders are aiming to grow that crucial domestic industry through various subsidy programs.
Previously, they pledged to invest ₩204.7 billion ($176.8 million) in their automotive electronic part industry and spend ₩1 trillion ($871 million) supporting their artificial intelligence chipmakers.
Seoul's declaration that 151 companies are dedicating $451 billion to expand their microelectronics fabrication capabilities reflects the success of those efforts. The region's chipmakers have taken the government's backing as a sign to expand.
The Blue House moved to ferment the sector's further growth via a new tax incentive plan.
South Korea's Finance Ministry declared large corporations would be allowed to deduct 40 percent of their component-related R&D spending on their taxes. The government had formerly set the rate at 30 percent for its big businesses. The region's chipmakers will greatly benefit from the change as it costs around $15 billion to establish a new fab.
Currently, the East Asian republic has the world's second-largest concentration of semiconductor manufacturing capacity by country behind Taiwan.
Samsung's Updated Expansion Plans
Samsung reaffirmed its status as South Korea's chip industry champion, increasing its component development capital expenditure by 29 percent. The conglomerate previously said it would invest $117 billion in its system LSI and foundry units through 2030. Its expanded spending will strengthen its position in emerging sectors like 5G, AI, and autonomous vehicles.
The electronics giant also announced plans to add a cutting-edge production line at its Pyeongtaek-based complex called P3.
The sprawling fab will feature 200,000 square feet of floor space and house extreme ultraviolet lithography (EUV) machines. Once operational, the facility will make 14nm DRAM modules and 5nm logic ICs. Construction work on the site is set for completion next year.
Although Samsung is the world's top memory chip vendor, it has broader ambitions within the microelectronics sphere.
In 2019, the corporation indicated it would devote $116 billion to upgrade its facilities with EUV equipment. Offered exclusively by ASML Holdings, the leading-edge tools enable users to create remarkably transistor density ICs. The firm is betting big that advanced lithography will enable it to raise its fabrication services revenue.
However, Taiwan Semiconductor Manufacturing Company (TSMC), the industry's top contract foundry, is also spending heavily to dominate the field. It recently revealed it upped its 2021 capex to $30 billion to enhance its capabilities rapidly. In total, it allocated $100 billion to expand its production space over the next three years. 
Samsung's roadmap indicates its intent to match its contemporary in terms of technological sophistication and capacity.
Ultimately, Samsung's expansion drive and the South Korean government's semiconductor strategy will benefit OEMs. The establishment of new state-of-the-art fabs will reinforce the global electronic components supply chain and prevent debilitating shortages. Plus, as more public-private funding programs arise following Seoul's announcement, OEMs will get access to more resources more quickly.
Article Tags