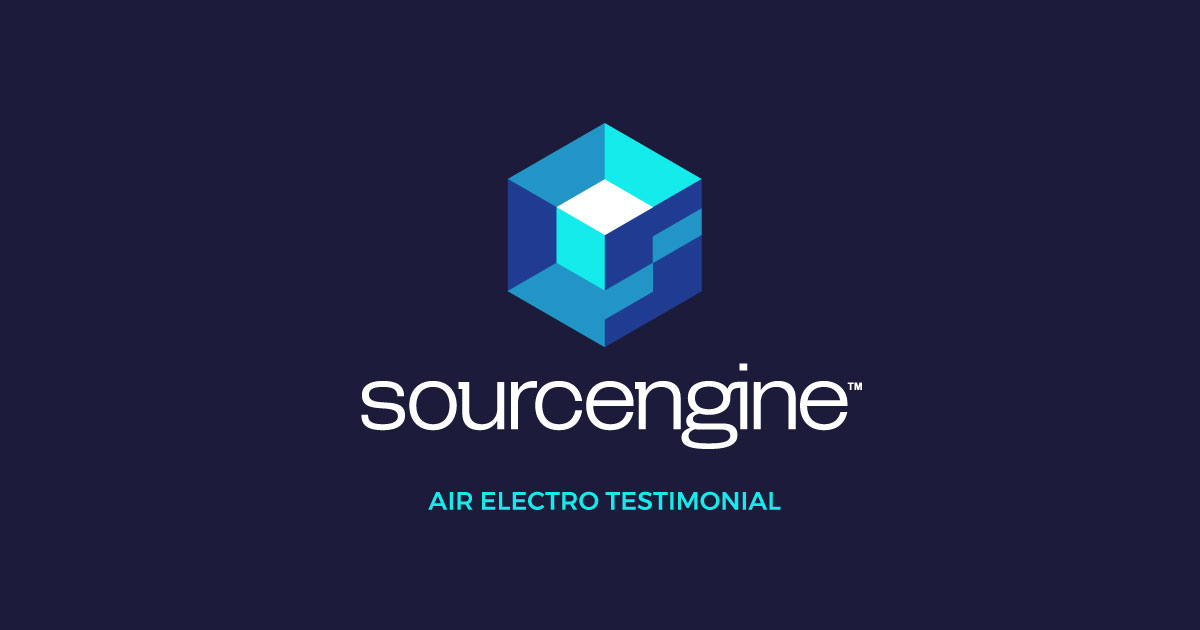 How Sourcengine Revolutionizes Buying and Selling on the Components Supply Chain
Sourcengine: A Powerful Digital Solution
Meeting the needs of the volatile components supply chain with an aging, analog business model presents many challenges for sourcing professionals.
For example, buying and selling electronic components has primarily relied on transferring data via Excel spreadsheets. This process is problematic because information often becomes outdated right after data is transmitted.
Sourcengine recognized these issues and developed its revolutionary platform to address each of them.
Shaking Up the Supply Chain Status Quo
As a groundbreaking e-commerce and e-procurement marketplace, Sourcengine is disrupting multiple aspects of the global components supply chain.
Sourcing professionals, distributors, component manufacturers, engineers, designers, academics, and researchers can all benefit from the incomparable digital experience Sourcengine delivers.
Now, buyers and sellers can instantly connect with each other via Sourcengine and gain immediate access to over half a billion parts and lead times on a transparent global trading platform.
Recently, Sourceability CEO and visionary behind Sourcengine, Jens Gamperl sat down with Nemanja Jokanovic, VP of Marketing for Air Electro to discuss how Sourcengine has changed their business model and the benefits it is bringing to their business. Air Electro has been a supplier using Sourcengine's platform for the last five months
"Sourcengine as a platform, a marketplace, has been something completely new to us, something very innovative," said Nemanja Jokanovic,VP of Marketing for Air Electro. "After talking to a couple of key team members, we were really impressed from the back end about the capabilities of the platform. It has pretty much taken the supply chain industry to the next level."
Backed by exceptional quality and logistics, Sourcengine moves the classic B2B business model into the dynamic, digital age. Furthermore,the cutting-edge global operation creates a hassle-free international trading experience not seen in an analog environment.
How is Sourcengine's Dynamic E-Commerce Marketplace Transforming the Components Market?
Sourcengine provides unparalleled buying and selling solutions in a single, multi-functional digital ecosystem via a suite of powerful onboard tools.
1. Searching Millions of Components  
Sourcing professionals are constantly under pressure to find the right components at the lowest price, with the fastest lead times. Sourcengine simplifies the process with its intuitive and exhaustive searchfeature. A massive global database puts over 500 million parts right at a buyer's fingertips. Buyers can also search for up to 25 items at a time and results as desired.
2. Increasing E-Procurement Efficiency
Sourcengine boosts e-procurement efficiency with built-in Sourcegrid and BOM management tools. Several supply chain processes are streamlined with these innovative tools.
Sourcegrid presents all global offers, lead times and price breaks for a given part in one place. Best offers are presented for each item, based on price being balanced against lead time. Plus, all items on Sourcengine are sourced globally from traceable sources and a built-in automated vendor ranking system helps ensure quality parts and timely shipments.
Sourcing a BOM with the best possible bottom line is challenging when working with manual spreadsheets. Calculating a BOM estimate this way can take a week or more. Fortunately, Sourcengine makes the process quicker and easier. Once an Excel spreadsheet is uploaded to the BOM management tool, an automated product availability check is performed and Sourcengine instantly presents best offers for up to 10,000 line items.
Users can also view the Sourcegrid for any item on a BOM to see a full list of offers or choose a best offer for the part. If pricing and lead times look good an order can be placed with one click.
Meeting strict supply chain demands is simpler with Sourcengine because deliveries can be scheduled for single items, which allows for just-in-time shipping. Large orders can also be split into multiple shipments and deliveries can be scheduled as frequently as once a week.
Sourceability's global logistics team helps alleviate global shipping frustration by monitoring global shipments from start to finish. The large, skilled team also handles any concerns which might arise.
3. Leveraging a Global Sales Network
Joining Sourcengine's massive global sales network is easy.Suppliers can connect via ERP integration or simply email or upload product lists to the platform's robust database.
Thousands of customers within Sourcengine's vast online marketplace will have instant access to uploaded product lists. Getting this kind of broad exposure can be game-changing for smaller distributors.
For Air Electro, opening key product lines up to a digital global audience was crucial. They were looking for a strategic partner like Sourceability and Sourcengine provided the perfect e-commerce solution.
"Air Electro, being somewhat a small niche distributor,especially in the Interconnect product, we specifically are trying to promote a couple key lines, one of them being Positronic. We signed on Positronic in September of 2017 as the second authorized distributor in the United States, with a very strong inventory and tremendous success in the U.S.," Jokanovic said. "Now, partnering with Sourcengine, we have the opportunity to expand that business globally."
4. Accessing a Multifunctional Marketplace
As a multifunctional digital marketplace, Sourcengine helps users meet all kinds of daily supply chain demands. Sourcing projects, gaining a global sales audience, and leveraging powerful ERP integration features can be handled with a few clicks.
Some users can benefit by using the platform in multiple ways.
"We're seeing tremendous results on the supplier side," said Jokanovic. "Being able to track inventory live with given lead times, even logging into the dashboard and seeing the customer profile, the custom pricing,and all that developed just for us, is going to be super helpful to our team to source as well.
So, when our buyers are looking to purchase components, I believe in the near future, we're going to be utilizing the tool on the purchasing side as well, not only on the seller's side. It's nice to be part of the Sourcengine family. It's a good partnership."
‍
Sourcengine is Flipping the Components Trading Script
Overall, Sourcengine is effectively flipping the analog business model script in the components trading arena. Now, customers can browse millions of parts and buy and sell from trusted sources in a global online marketplace anytime, anywhere.
Furthermore, with a powerful suite of e-procurement tools, global shipments backed by a skilled logistics teams, and a variety of integration solutions, Sourcengine is helping customers enter a bold new digital frontier which has revolutionized the electronic components industry.
Article Tags