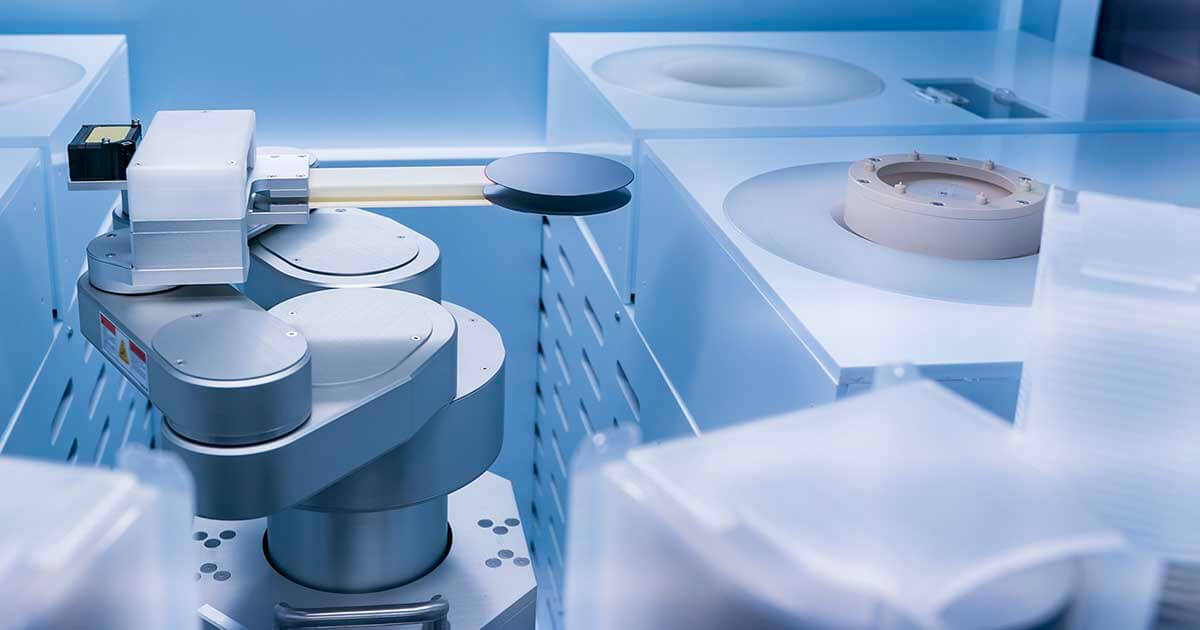 Semiconductor Manufacturing International Corporation (SMIC) plans to build two chip fabs in its home country with costs totaling $11.28 billion. Once fully operational, its new facilities will utilize a 28nm node to fabricate 140,000 silicon wafers per month. Asia Times noted that the firm's initiative would nearly double its overall production capacity.
China's largest contract chipmaker's construction roadmap announcement follows significant double-digit revenue jumps since 2020.
SMIC is on course to continue its growth trend for the foreseeable future despite its lack of cutting-edge technology and conflicts with U.S. authorities.
SMIC's Sizeable Expansion Plans
The crux of SMIC's plans is a Shanghai-based $8.87 billion chip fab. The corporation intends to make 300mm silicon discs using a 28nm process beginning by 2024. At full utilization, it will produce 100,000 wafers per month, which will boost its total output by 40 percent. The plant will produce display drivers, PMICs. CMOS image sensors when up and running. It is paying for 51 percent of the fab's startup costs, while the Chinese government is covering 25 percent.
SMIC declared it would build the complex last month following a series of announcements regarding the expansion of its capabilities.
In addition, the world's fifth-largest contract foundry stated it would spend $2.35 billion on a new venture with the government of Shenzhen. The public-private partnership dictates the corporation will own 55 percent of the facility. The plant will fabricate 40,000 12-inch wafers per month using a 28nm process and will commence operations next year.
SMIC's ambitions are bold but logical in the context of the post-pandemic semiconductor industry.
Individuals, organizations, and businesses significantly ramped up the purchases of electronic devices to adjust to living and working remotely last year. The unseasonable demand spike from the consumer segment, as well as widespread production shutdowns, cultivated a global chip shortage. As component makers have rushed to increase their output in response, foundry service providers have seen a sustained surge in revenue.
SMIC recorded a 25.4 percent jump in income in 2020 and a 32.8 percent leap in sales in the first half of 2021.
The corporation's success is notable given that it does not have the resources to make current generation items. Because the U.S. government has placed it on an export blacklist, it cannot acquire advanced semiconductor production tools. However, that complication has turned out to be a crucial market advantage for the foundry.
Driving Future Growth with Past Technology
Currently, SMIC's most advanced node is 14nm, but its competitors can fabricate chips at the 5nm level. As a result, the foundry has not benefited from the sharp uptick in demand for sophisticated smartphone and computer components. But its technological limitations have not affected its recent growth and are unlikely to undercut its future development.
The foundry's success is primarily due to its dominance of the Sino marketplace, generating 65 percent of its revenue from Chinese customers. Although it cannot make bleeding-edge microelectronics, it can service domestic chipmakers using older nodes to make their offerings. For example, Shenzhen-based Huawei, blocked from acquiring advanced U.S. semiconductors, represents 20 percent of its business.
SMIC has also benefited from surging interest in automotive microelectronics since the supply bottleneck began. Right now, most automobile companies use parts made using decade-old processes to enable their fleet's basic features. That means the corporation's lagging-edge factories have kept their production lines busy by fabricating badly needed car components.
Global consulting group AlixPartners anticipates the automotive sector will see a post parts crunch sales peak in 2025. SMIC's new Chinese fabs can help it generate strong sales through that forecast period but support the field's recovery. In fact, Observer Research Foundation believes the firm's capacity expansion will enable it to "cash in" on vehicle segment demand while its contemporaries push the boundaries of transistor density.
Plus, the corporation's focus on older manufacturing processes will help it avoid international scrutiny. While the U.S. government wants to keep the corporation from buying extreme ultraviolet lithography machines, it does not have the same objections to it buying older tools. Washington recently issued 188 trade licenses to let its suppliers buy $42 billion in American goods and technology. That means its plants will not be disrupted by recent flair-ups in geopolitical tensions.
Furthermore, SMIC plays an essential role in China's push for semiconductor self-sufficiency. The company is launching its $11.28 billion expansion project with a massive infusion of local government capital. Going forward, it will benefit from Beijing's generous tax and supply import incentives for IC manufacturers.
Ultimately, SMIC will not surpass rivals like TSMC, Samsung, and Intel in technological sophistication anytime soon. But its significantly expanding revenues and manufacturing footprint will cement its status as a major semiconductor industry player.
Article Tags