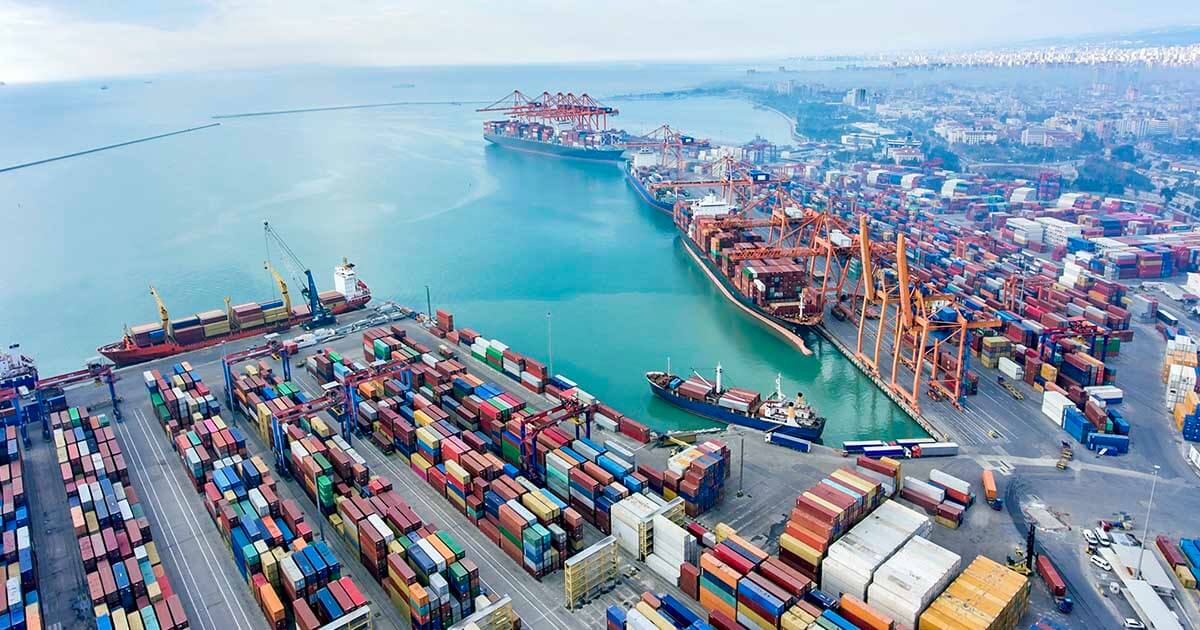 DigiTimes recently reported that average microchip lead times have risen to a record 22 weeks. The publication attributed the extension of production and delivery dates to the Chinese government's power reduction mandates.
The global chip crisis and a spike of coronavirus cases in Southeast Asia previously pushed slow turnaround times for electronic components to a then-record 21 weeks in September.
In addition, multiple microelectronics sector leaders and analysts commented that the worldwide parts bottleneck will extend through 2022.
Chinese Energy Curbs Push Lead Times to 22 Weeks
In September, the Chinese government ordered a temporary electricity use reduction that affected 20 provinces and regions. Beijing initiated the change to further its ambition to cut its national carbon emissions significantly. In response, several chipmakers that operate facilities in the area ramped down or ceased work temporarily.
Because many firms were impacted, average lead times jumped to 22 weeks, nine weeks longer than the same time last year.
ESM China, ASE Technology Holding, Suzhou Keyang Semiconductor, and King Yuan Electronics noted they closed their local backend services sites to comply with the order. The initiative also interrupted the normal operations of Changhua Chemical Technology, a packaging materials supplier, and Yisheng Precision Industry Co., Ltd., a parts vendor. Beijing excused Taiwan Semiconductor Manufacturing Company's (TSMC) Nanjing-based fab from its program because of the potential economic consequences.
Though the September power consumption clamp down lasted less than a week, it impacted global component availability worldwide.
DigiTimes stated some already scarce parts like microcontroller units now have 32-week delivery dates.
Because of its already diminished state, China's energy curbs have sent ripples throughout the global parts supply chain. In late 2019, a COVID-19-related microelectronics squeeze in the automotive sector worsened and created a bottleneck affecting 169 industries. Subsequently, a fire at a Japanese fab and a devastating winter storm in Texas that hit several component makers exacerbated the shortage.
Global consulting firm AlixPartners estimates that the chip crisis will cost the automotive sector alone around $210 billion this year.
While multiple leading suppliers are committed to resolving it as quickly as possible, industry leaders and market watchers believe it will persist long-term.
Chip Supplies to Remain Tight Throughout 2022
In recent months, top component sector executives have offered mixed forecasts regarding the duration of the global chip shortage.
Micron Technology CEO Sanjay Mehrotra expects demand for his corporation's NAND and DRAM products to remain high next year. However, he also anticipates tightness in the memory sector to decrease as time goes on. Mehrotra said that manufacturers' increased capital expenditures in 2022 will help close the gap between supply and demand.
AMD CEO Dr. Lisa Su has a similar outlook for the chip sector's immediate future. She expects product availability to be constrained in the first half of next year but will ease up by the second half. The executive noted fabs coming online soon would add more capacity to the sector and relieve the bottleneck.
SEMI reported 19 fabs broke ground in 2021, and another ten will begin construction in 2022.
However, the extended fabrication, packaging, and testing times required to make new microelectronics will keep the squeeze going for the foreseeable future. Plus, intense midterm interest in a wide range of components will take time to address fully. As a result, some industry leaders and researchers believe the shortage will extend throughout 2022.
Marvell Technology CEO Matt Murphy said the bottleneck will continue through 2022 because of record parts demand. He explained that the "painful period" will persist for fabless vendors like his company until 2023 or 2024. Notably, Marvell foundry service provider TSMC recently said its 8-inch and 12-inch capacity will be tight in 2022.
Along similar lines, an executive with Bosch China recently revealed that chipmakers could only fulfill 20 percent of their orders in July and around 50 percent in August. For that reason, it expects the component crunch will persist across 2022, albeit with less intensity. The auto parts giant anticipates the supply-demand gap will be near 20 percent next year.
Lastly, DigiTimes reported that vehicle sector sources believe the crunch will affect its industry until 2023 or 2024. It projects the expansion of 5G networks, and the rising popularity of artificial intelligence of things (AIoT) technology will prompt greater demand for semiconductors. That market development, and the ongoing electrification of the automotive industry, will continue making certain parts scarce.
Mitigating the Impact Longer Than Expected Global Chip Shortage
At present, the semiconductor industry consensus is component availability will remain constrained in 2022. Although a staggering amount of public and private capital has been invested in expanding the available production capacity, fab construction is unavoidably time-consuming. Therefore, OEMs, CMs, and EMS providers need to take steps to continue operating in a lean parts landscape.
In April 2021, IHS Markit offered some chip shortage mitigation best practices that still hold water. The information provider recommended that manufacturers stockpile critical materials, expand their supply chains, and form close relationships with their suppliers. It also advised companies to adjust their designs to include microelectronics with multiple alternates and crosses.
As a global e-commerce marketplace for electronic components, Sourcengine can help companies implement that last recommendation. It hosts millions of parts offered by over 3,000 manufacturers, distributors, and thoroughly vetted third-party suppliers. It also maintains a worldwide logistics network that includes warehouses in Germany, Hong Kong, Singapore, and the United States. That means it can ship parts to companies quickly regardless of their location.
Moreover, its staff can help professional buyers find the best deals possible on a host of parts.
Because of its unique capabilities and expansive reach, Sourcengine can support OEMs, CMs, and EMS providers through the global chip shortage, no matter how long it lasts.
Article Tags