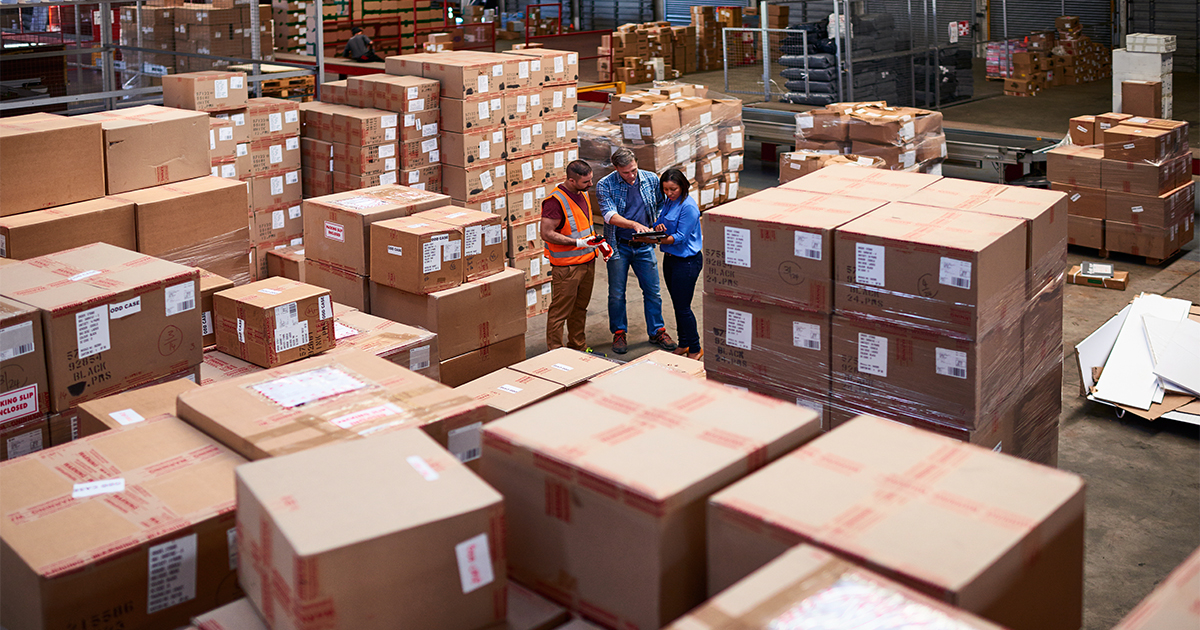 The global semiconductor supply chain is in a pickle. The shortage is coming to an end, which is good news. After several years of sourcing challenges and component scarcity, lead times are stabilizing as chips become accessible. Only the global supply chain isn't well yet. A growing problem has quickly replaced the chip shortage.  
Lots of excess inventory.  
Excess inventory for electronic components is difficult to manage. Electronic components decay over time, depreciating in value as they do. If not stored properly, their decline will be faster. Some industries require chips to be at their prime to be utilized, such as the automotive, defense, and health markets. If they purchase excess chips, it needs to be done quickly.  
For many original equipment manufacturers (OEMs), quickly offloading excess stock is a monumental task that requires time, proper tools, and added cost. For many OEMs, after years of chip average selling prices (ASPs) rising, lead times reaching dozens of weeks out, and tool shortages, selling excess stock is a Herculean feat. The biggest challenge lies with how to price excess inventory.
After all, where do you begin? How do you correctly value excess stock that both satisfies potential buyers and gives you the biggest return on what you paid for? Many OEMs are not chip distributors that lack the bandwidth to ship quickly, store chips properly, and some might be missing stock information that distributors normally have.  
What are OEMs currently struggling with excess stock to do? According to experts, OEMs are presently dealing with six months' worth of stockpiles, and the peak of the chip glut is still months away. Holding on to excess stock without the proper facilities means poor quality chips in final products. If an OEM was to obtain a facility to store inventory properly, that contributes further to overall lost cost. Costs that could be used on other programs to deal with low consumer demand.
The best way to recoup lost costs and prevent further losses is by selling them. For many, selling excess stock sounds easy in theory, but marketing and sales efforts for small, mid-size, and even large OEMs could take months to build up. Many distributors that sell excess stock mostly do so through consignment, where they buy your excess stock, store it in their warehouse, and sell it off later.  
Those deals are not often very beneficial for the seller, as you're trying to recoup lost costs by maximizing your excess sales. Most of these distributors advertise their ability to achieve the best possible return but lack the real-time data and historical market trends to accurately give their sellers the best return. So, if selling is complex, why is it best to offload excess stock?  
Because you can sell your excess stock on a global marketplace with just a few minutes to spare. A marketplace that has the digital tools to aid in the successful sale of your excess stock utilized by a team of experts with RFQ capabilities that can quickly compare prices to find the best price for your excess stock. That global marketplace is Sourcengine.  
Why You Should Sell on Sourcengine
Why should you sell your excess stock on Sourcengine's global marketplace? Numerous benefits come with you selling on Sourcengine, but the biggest one is simple.  
It's easy.  
After years of headaches fighting to source chip stock, the last thing anyone needs is another weeks-to-months-long process–especially when moving slowly racks up costs. There's no need to spend much time finding technical information, date codes, sales price, and other component data. Sourcengine's experts only need the components you want to sell and their manufacturer. Additional information helps the sales team, but ultimately is not needed to put your excess stock up for sale.  
Beyond ease, Sourcengine is a global marketplace, meaning over 60,000 professional buyers worldwide use Sourcengine for all their component needs. You can quickly expand your digital presence with Sourcengine's existing technology and marketing efforts. Sourcengine's indexed and discoverable product detail pages (PDPs) can be found on popular search engines such as Google, Bing, and Baidu. Sourcengine's supply partners have global distribution centers, so your stock gets to a buyer without hassle.  
With millions of offers from over 3,500 vendors that update daily, you can find your own much-needed parts and sell the ones you don't simultaneously. What's important about the list of component offers is that it assures both sellers and buyers they are getting the best return and price respectively. Our analytic tools and RFQ capabilities use historical data, market trends, and supplier feedback from our global marketplace to ensure you receive the best possible return.
Not to mention all components sold on Sourcengine, including excess stock, get the ultimate quality management treatment.  
How does that benefit sellers? Sourcengine's vetting and compliance mitigation process assures buyers they're getting quality products and protects you, the seller. Sourceability, Sourcengine's parent company, is documented as the final seller. Sourceability maintains documentation on record of its adherence to all BIS/Federal standards, no matter how you choose to sell with Sourcengine. All documentation will be sent to you, the seller, or kept in our files.  
Our compliance program employs a three-step vendor qualification process to minimize the risk of counterfeit components so our buyers can buy confidently. Sourceability is certified with ANSI/ESD S20.20, ISO 14001, 1S0 9001, and ERAI, so our tools are up to snuff. Finally, Sourcengine's liability insurance policy and comprehensive coverage mean everyone is protected adequately.  
How You Can Sell on Sourcengine
How do you start? Sourcengine's Sell Your Excess feature is the first step in the quick and straightforward journey. After that, it depends on your choice of selling your excess. Sourcengine has four different selling methods. The first is through a focused bid feature for excess material liquidation.  
What does that mean? It means your excess stock is uploaded to Sourcengine among similar offers, directly in front of the buyer. When a buyer sees your offer and wants in, they have the option to bid directly on your excess stock. No separate sections, we make it easy for highly interested buyers to quickly buy.
As the excess owner, you will decide the final sales price from the bid, and the buyer will check out. Sourceability handles the logistics, quality control, billing, and shipping while you maximize your resale price. Simple as that.
However, the bid option doesn't work for everyone. So, Sourcengine offers three types of participation models based on your needs.  
Model 1: You get to feed the price and availability, which Sourceability then buys at your set price, which we then sell without markup. Sourceability only receives the excess stock when a transaction occurs.  
Model 2: Sourceability purchases excess stock from you, the seller, at your set price, which is then marked up and sold. Sourceability only receives the parts when a transaction occurs.  
Model 3: You ship and consign your excess stock to our Sourceability warehouse. You will continue to own the excess inventory on the books until it is sold, while Sourceability sets the price.  
Excess will be hitting a peak later this year, according to experts. While concern over excess inventory is growing as the shortage eases, there are still spots of component scarcity plaguing specific industries. Those applications, automotive, industrial, and healthcare, have some of the stricter requirements for components, so it's best to sell now. No matter what model you choose, each has the same goal: helping you recoup lost costs.  
All you must do is tell Sourcengine what to sell. Ready to get started? We are.
Article Tags