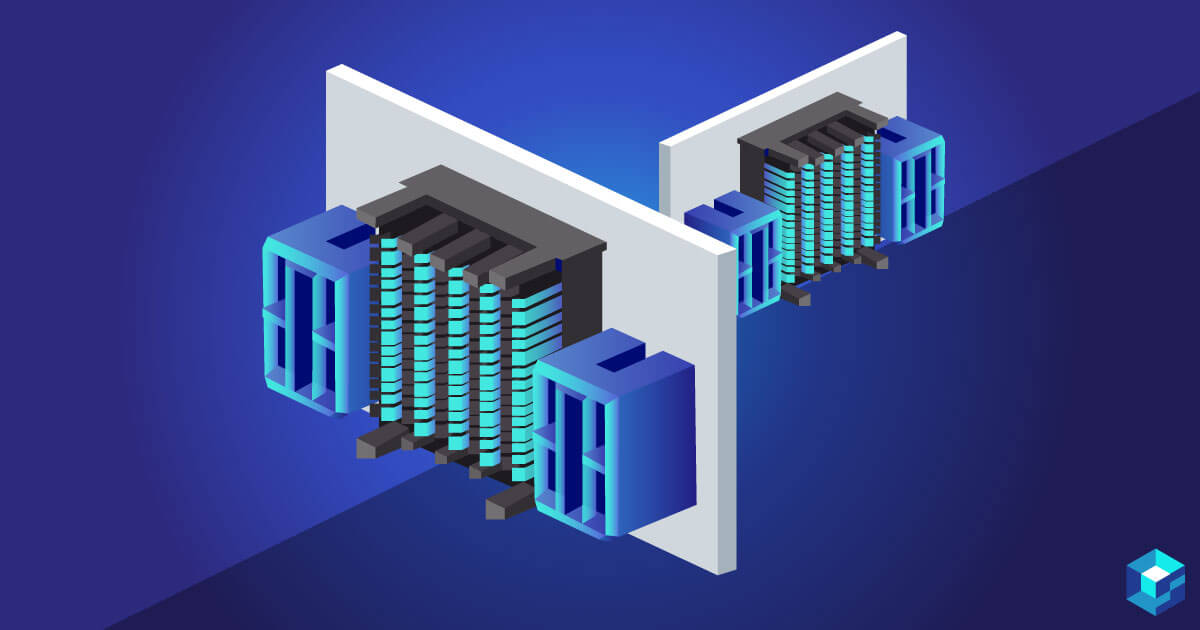 ExaMAX® high-speed backplane interconnects deliver 56 Gbps electrical performance.
The ExaMAX® contact system achieves two reliable points of contact at all times and minimizes residual stub for improved signal integrity performance, while providing low mating force and excellent contact normal force. Signal wafers incorporate a one-piece, embossed ground structure which improves crosstalk performance.
Traditional backplane and direct-mate orthogonal available with backplane cable and coplanar versions in development.
FEATURES:
56 G
Enables 56 Gbps electrical performance on 2.00 mm column pitch
Meets industry specifications such as PCI Express®, Intel OPI and UPI, SAS, SATA, Fibre Channel, Infini Band™ and Ethernet
Meets and exceeds OIF CEI-28G-LR specification for 28 Gbps standards
Direct-mate orthogonal eliminates the need for a backplane/midplane and shortens the signal path for improved signal integrity
Allows designers to optimize density or minimize board layer count
Samtec Teraspeed Consulting: Experts in design, optimization, and evaluation of high-speed backplane systems
Offerings: Traditional Backplane, Backplane Cable, Direct-mate Orthogonal, Coplanar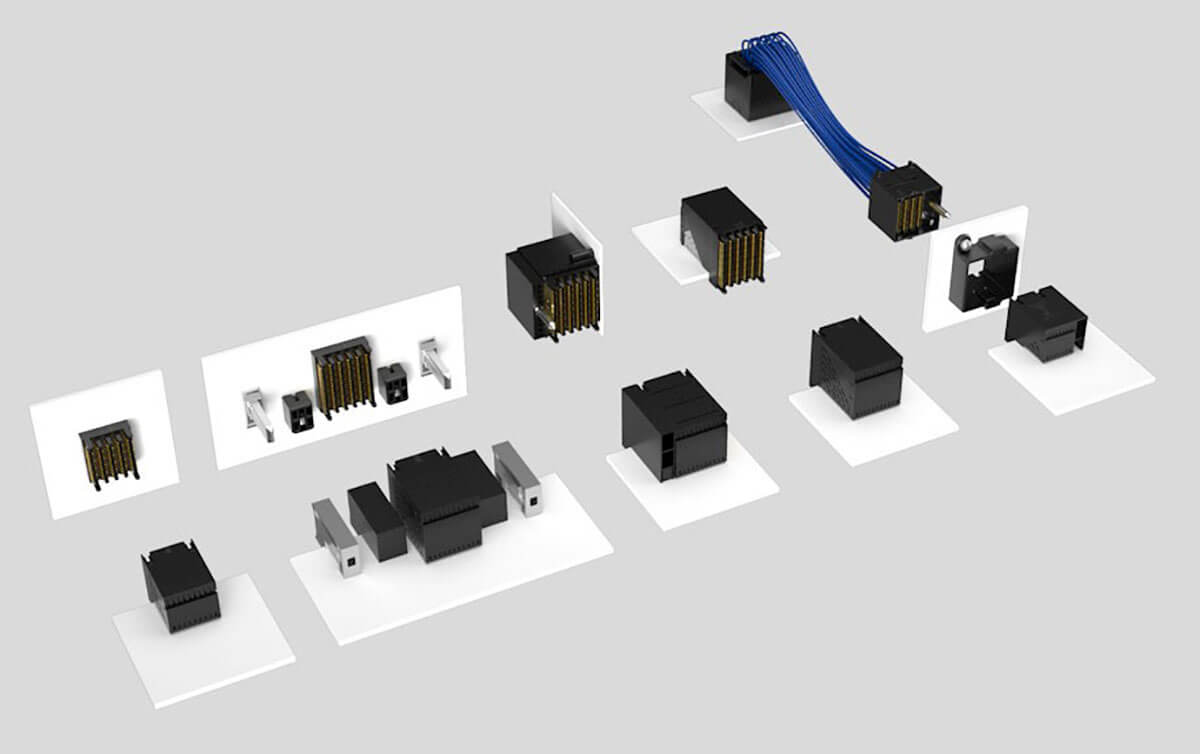 ExaMAX® Series: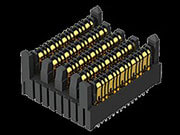 Features:
4 or 6 pairs per column
2.00 mm (.0787") pitch
Press fit termination
‍
2. EBTM-RA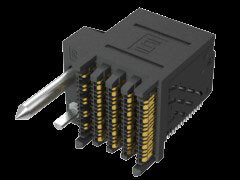 Features:
4 or 6 pairs per column
2.00 mm (.0787") pitch
Press fit termination
Right-angle orientation
‍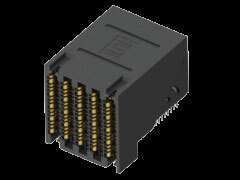 Features:
4 or 6 pairs per column
2.00 mm (.0787") pitch
Press fit termination
4. EBDM-RA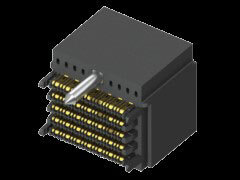 Features:
Eliminates the mid-plane improving airflow and requiring fewer connectors
2.00 mm (.0787") pitch
6 pairs per column
Shorter signal path for improved signal integrity performance
Integral guide post
‍
5. EBCM
Features:
Intermateable with all ExaMAX® connectors
Samtec's Eye Speed®ultra low skew twinax cable provides increased flexibility and routability
Improves signal integrity and     increases signal path length at higher data rates
6. EBCF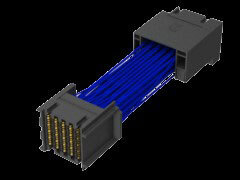 Features:
Improves signal integrity and increases signal path length at higher data rates
Intermateable with all ExaMAX® connectors
Samtec's Eye Speed® ultra-low skew twinax cable provides increased flexibility and routability
‍
7. EGBM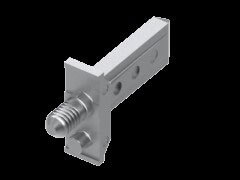 Features:
Vertical or right-angle orientation
Guide module for EBTF-RA and EBTM Series 
‍
8. EGBF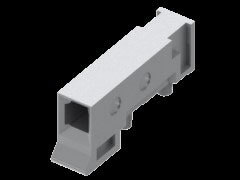 Features:
Right-angle orientation
Guide module for EBTF-RA and EBTM Series
‍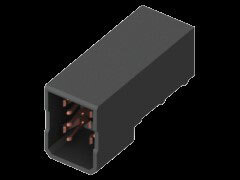 Features:
Right-angle orientation
Power module for EBTF-RA and EBTM Series 
‍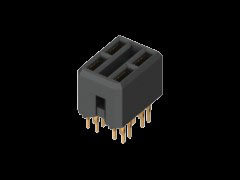 Features:
Vertical or right-angle orientation
Power module for EBTF-RA and EBTM Series
‍
11. EBCL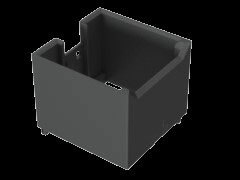 Features:
Provides retention for EBCF-VT to EBTM-VT
Surrounds and protects EBTM-VT
Screw mounts secure the EBCL to the board (M2 thread)
‍
12. EBCB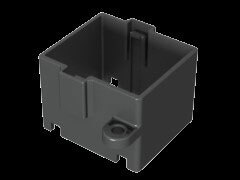 Features:
Provides retention for EBCM through a backplane
Screw mounts secure the EBCB to the backplane 
Article Tags