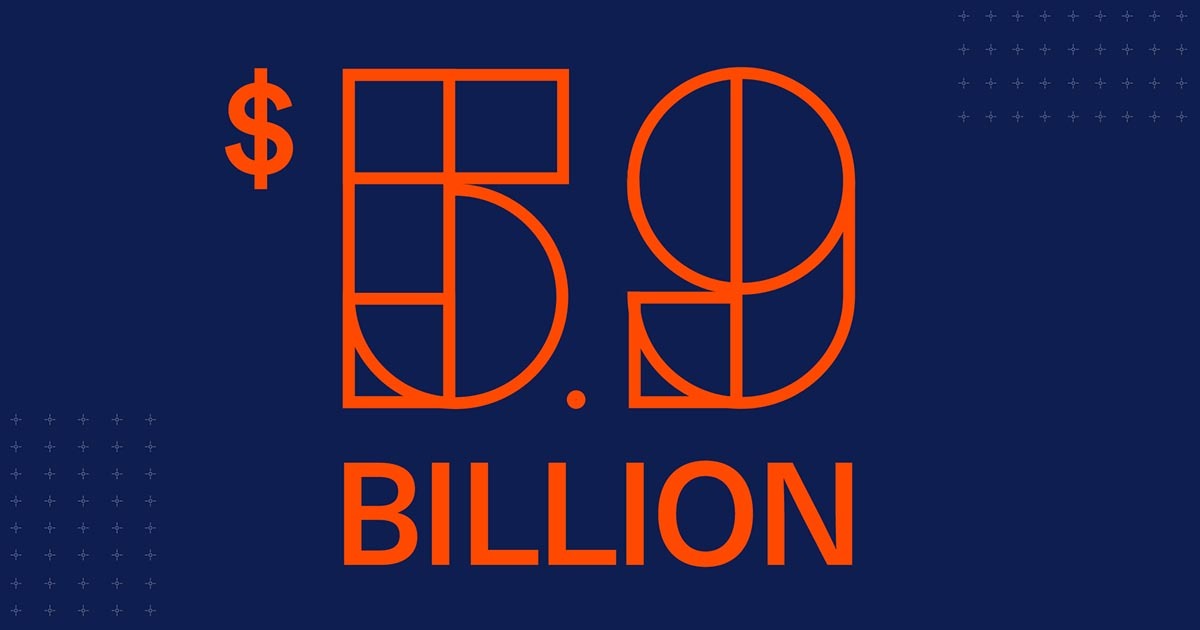 Renesas Electronics recently announced it will purchase Dialog Semiconductor for €4.9 billion ($5.9 billion). The Japanese corporation reportedly outbid STMicroelectronics to take over the U.K. domiciled chipmaker.
Barring any regulatory complications, Renesas expects the all-cash transaction to close by the end of this year.
The sale represents the first big corporate purchase of 2021 within the semiconductor sector. Last year, new chip industry tie-ups totaling $144 billion were declared.
Details on the Renesas-Dialog Merger
Renesas came to terms with Dialog for a price that represents a 20 percent premium on its market value. The purchaser intends to finance the tie-up by taking out bank loans totaling ¥735.4 billion ($7.03 billion). It is also selling ¥270 billion ($2.58 billion) in stock to cover some of the debt it is going to incur.
As of this writing, the Japanese component maker had an estimated value of $20.5 billion.
Jalal Bagherli, CEO of Dialog, stated "multiple interested parties" wanted to buy out the semiconductor design business. However, the firm decided Renesas represented the best fit because of its standing, culture, technology, and market footprint.
Hidetoshi Shibata, Renesas' chief executive, said the acquisition would enable the corporation to achieve its growth ambitions. It spent $6.7 billion to absorb Integrated Device Technology, a component manufacturer in 2018, and $3.2 billion to take over Intersil in 2017. Shibata noted its forthcoming merger would bolster its gross profit margin by 0.6 percent immediately after closing.
Prior to their combination, the two semiconductor vendors had spent the last decade collaborating on new products.
Why Renesas is Buying Dialog for $5.9 Billion
Primarily, Renesas is snapping up Dialog to expand its portfolio in several lucrative industries.
Dialog has a leading position in the power management integrated circuit (PMIC) sectors. The firm provides its well-regarded chips to Samsung, Panasonic, Xiaomi, and its largest client, Apple. Its catalog, research and development facilities, and staff make it a substantial investment for a corporation looking to improve its consumer electronics income.
Reportlinker anticipates the worldwide smartphone PMIC market will experience a compound annual growth rate (CAGR) of 4 percent through 2024.
Dialog is also an emerging player in the Internet of Things (IoT) space. It specifically focused on creating new Bluetooth low energy (BLE) devices and systems to optimize the function of connected facilities. Last February, it spent $500 million to acquire IIoT Adesto Technologies in hopes of establishing a dominant position within the emerging segment.
Its resources will let its new parent corporation carve out a big slice of a market estimated to be worth $197 billion by 2023.
Lastly, Renesas can leverage its subsidiary's technology to extend its leadership within the automotive segment. Last summer, it revealed it had developed a new PMIC solution with Dialog for its self-driving car platforms. By working closer together, the two companies will be able to create more efficient, robust, and multifaceted automotive components.
Analytics group MarketsandMarket projects the global in-vehicle computing system segment will have an 11.6 percent CAGR through 2025. That means the sector will be worth an estimated $980 million in five years.
In absorbing Dialog, Renesas will create a slew of new market opportunities for itself. It will also substantially enhance its component development capabilities, which will benefit the broader semiconductor industry.
‍
Article Tags