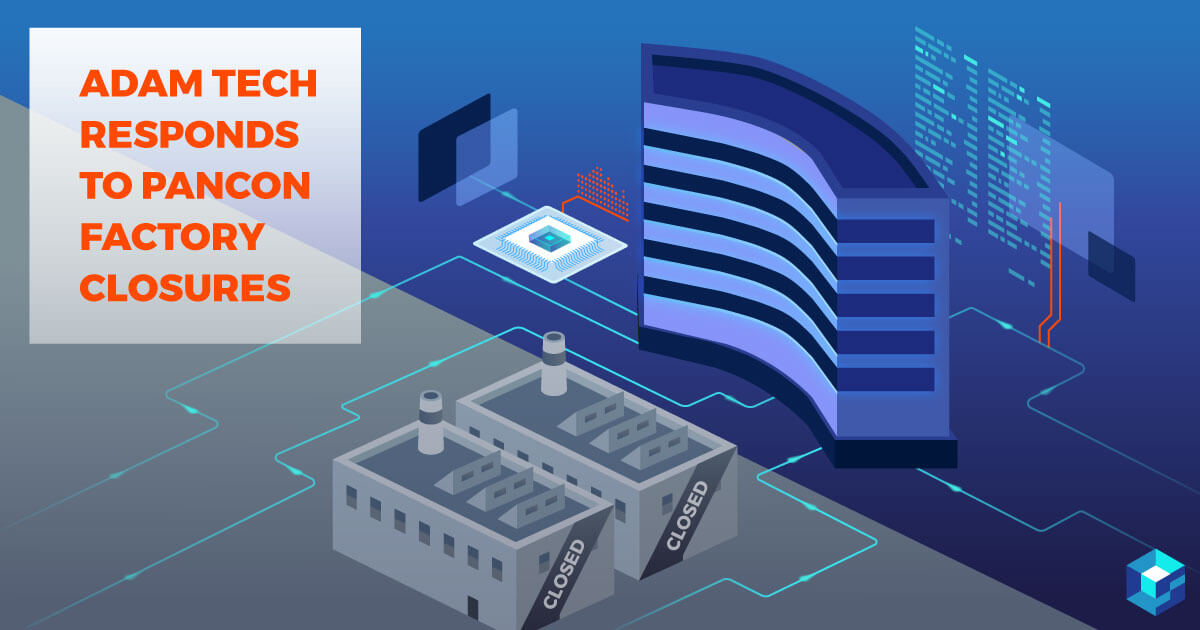 Pancon Corporation today announced that it will close two manufacturing plants in North America. Its' two sites located in East Taunton, Massachusetts and Temecula, California, will be shuttered within the next 90-days effecting a total of 102 associates.
Against this backdrop, the Board of Directors of PANCON have unanimously approved the orderly wind-down of PANCON's North America business operations (in MA and CA) and the cessation of sales transactions, manufacturing and production over the coming weeks. In reaching this extremely difficult decision, the Board of Directors concluded, in the exercise of its sound business judgment, that an orderly, out-of-court wind-down of the business and a liquidation of its assets is the path that must be taken.
PANCON genuinely regrets having to cease production and manufacturing operations and pursue a wind-down of its business, however difficult a decision like this proves to be, the Board of Directors and PANCON's senior management understand the unfortunate impact this closure will have on our associates and their families. Our team worked tirelessly toward achieving a different outcome, but the headwinds that the business has experienced for some time, including the rapidly changing market and challenging business environment, have brought us to where we are now, stated Pancon's CEO - Reinhold Hesse.
Hesse further stated, "This closure does NOT affect our plant operation under the Paktron name based in Lynchburg, Virginia. This business unit has manufactured thin film capacitors since 1953 and the business will continue serving its customer base with a "business as usual focus."

As a response to this occurrence, Pancon's competitor, Adam Tech, is working toward providing part number crosses to assist the impacted customers. Pancon's IDC series, effected by the plant shut-down, is crossed to Adam Tech's MTD Series.
If you would like to receive a full list of over 5,000 Adam Tech crosses for Pancon components, please click on the hyperlink.
Sourcengine Provides an Easy Way to Find Component Alternates in Seconds
Sourcengine enables electronic component buyers and engineers to quickly source for the alternate parts in case there is no availability in the market, or the pricing might be too high. Here is a summary on how easy is to find component alternates:
As a logged-in user, type in a part into the search bar
Select a manufacturer of your choice
Once you are on the part number page, select the"Alternates" tab in the product table
At that point, you will be able to see all the available alternates for the originally searched part number
Select and add to cart for an efficient checkout process
Here is a quick video demonstration explaining the steps described above.
‍
Sourcengine, the world's leading electronic component e-commerce marketplace, offers over 500 million electronic components from over 2,000 traceable vendors all under one transactable platform. We help buyers and engineers source for electronic components more efficiently by eliminating the need to shop on multiple websites. To shop for parts or search data sheets and components technical information, please visit www.sourcengine.com.