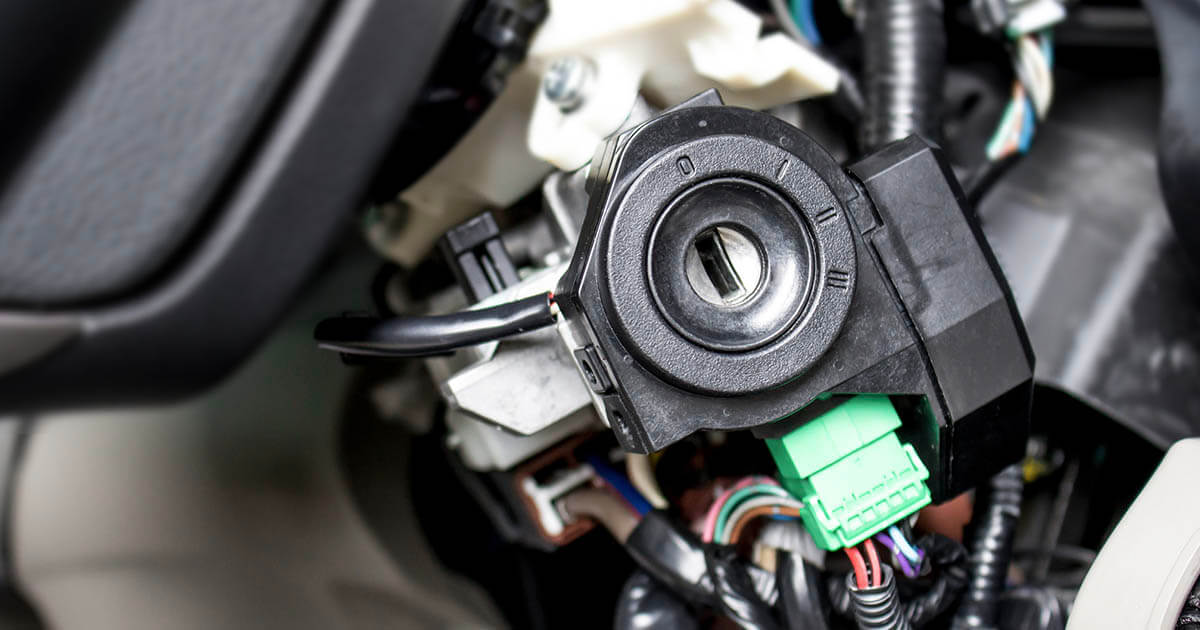 When was the last time you used a switch? Probably this morning before you went to work, flicking the light switch on in the early dark hours. Perhaps, to start your car's engine to drive to work. Switches are simply everywhere. Their purpose is a cornerstone in thousands of applications from homes to large industrial machines.  

Founded in 1986, Adam Tech has been working for over 35 years to supply excellent and high-quality products to various industries, from automotive to lighting. Specializing in innovative connectors and electromechanical components to even cable design, Adam Tech offers custom solutions to partners who may need a component outside the regular line-up. With an extensive portfolio that delivers anything from transceivers to electric vehicle (EV) chargers, one's sure to find a solution.  
One of the wide-ranging and highly adaptable products on that list is Adam Tech's Switches. Adam Tech Switches may have different applications but are universal in their versatility and wide-range integration for numerous market applications. If you have trouble, Sourceability's Surcle team can help you design the best product to take advantage of Adam Tech's line-up of components. ‍
Rocker Switches
These switches come in miniature, sub-miniature, and medium-sized for any necessary project, including telecommunications, medical and industrial equipment, computer hardware, instrumentation, and even household appliances. Since every application requires a specific solution rather than a one-size-fits-all, Adam Tech's Rocker Switches offer various features and options depending on the task and environment.  
Need it specialized and sealed with IP67 waterproof ratings? Adam Tech has it. If customization is a concern, Adam Tech's standard and LED lighted actuators are available in different colors, shapes, and actuator markings. Beyond looks, these rocker switches offer various termination options, circuits, functions, and actuators to fit any project.  
These switches include SW-R1-1A-E-1-0, a medium rocker for QC .250" (6.35mm) quick-connect terminals with on-off switch functions. The actuator markings are standard dash circle for function indication with an SPST contact form. Another switch, SW-R2-3A-F-LR13-4, is a miniature rocker for panel mount applications that features a red-lighted actuator with 12V LED voltage for visibility and identification when in function. These subtle variations and wide-ranging choices help make it easy to find the perfect match.
Toggle Switches ‍
Adam Tech's Toggle Switches, like the rocker, come in medium, sub-miniature, and miniature, manually actuated by a mechanical lever. Like the other switches, they come in different variations, including waterproof sealed IP67/IP68 versions in low current and power. While Adam Tech toggle switches primarily work as light duty control switches, they work in different industrial applications, including commercial and household appliances, industrial equipment, telecommunications, and the automotive industry.
Toggle switches, including Adam Tech's, are ideal for changing between high and low currents. They feature a range of termination styles, circuits, functions, and actuator lengths to fit any project better. The implementation of their simple and easy-to-use toggle feature makes them suitable for thousands of manufacturers.
One of these toggle switches, SW-T1-4B-B-K2A, is a medium toggle switch with a current and voltage rating of 10A at 125VAC. Like most of Adam Tech's toggle switches, this medium toggle switch has an operating temperature between -25°C to +85°C (-13°F to 185°F), making it suitable for harsh environments. Adam Tech's IP67 sealed subminiature toggle switch, SW-T3-4B-A-T3-S-05, is just as capable of withstanding harsh environments, and its small size increases its optimization alongside its waterproof capabilities.  
Pushbutton Switches
These tactile switches are mainly used within industrial control panels to operate circuits within a device. Beyond industrial applications, these pushbutton switches work in telecommunications, consumer electronics, and household appliances. Like most of Adam Tech's switch portfolios, the pushbutton switches come in three sizes which are standard, miniature, and subminiature, with either metal or plastic shell types. Along with Adam Tech's toggle and rocker switches, the pushbutton switches can come IP67/1P68 waterproof sealed.  
These pushbutton switches come with various features to suit any need, like most Adam Tech switches. The variations cover the additional characteristics they possess operationally, such as snap-acting, alternate acting, low profile, and illuminated. As these buttons are used primarily in industrial control panels, Adam Tech offers specialty types that come with anti-vandal, industrial, high current, and performance options.
One of Adam Tech's attractive pushbutton switches is the SW-PB7-06LB22FFPG12V, a high-current anti-vandal switch with a green LED that possesses a current rating of 15A at 250VAC (resistive). With a significant LED within its actuator, it makes a clear directive within the product utilizing it. Another pushbutton, SW-PB11-1CSG-10, is both anti-vandal and IP67 sealed. SW-PB11-1CSG-10 can withstand harsh or marine environments.  
Keylock Switches
Last but certainly not least in Adam Tech's switch portfolio are Keylock Switches. Anti-vandal in nature, the lock and key switches are rotary switches used for additional security. Like the others, these panel mount, solder terminal switches offer various panel cut-out dimensions, circuits, and functions. The pull options for these keys are just as different depending on the need, whether single or multiple positions. These keys work in several applications, including automotive, computer hardware, security, audio/video, medical, and industrial equipment.  
The keylock switches are compatible with SP, DP, and SPDT circuits and can function either on-on, on-off, or off-on-on. While the variations of keylock switches are not as extensive as the other Adam Tech switches, the options are numerous for any original equipment manufacturer (OEM) to find their fit.  
SW-R-K1-A is a standard 15mm panel mount, solder terminal keylock for SP circuits with a flat key. With an operating temperature like Adam Tech's other switches, it can withstand harsh environments, cold or hot. SW-R-K5-A is a different keylock switch that uses a tubular key that turns in both positions for its on-off function. Like SW-R-K1-A, this key is for SP circuits, except for a smaller panel mount at 14.5mm.
Shop Adam Tech Switches on Sourcengine
No matter what application needs a switch, the choice, inevitably, is yours. While each switch, whether keylock, pushbutton, toggle, or rocker, boasts high performance and quality, they all suit a particular role better than others. No matter what you choose, excellent condition and efficiency are assured. And, if you buy on Sourcengine, a 3-year warranty for all Adam Tech parts is guaranteed.
While the shortage is ending for most chip components, there is always the chance for stock to run out. If the switch you're looking for is not on Sourcengine's list of Adam Tech Switches, sending an RFQ will ensure Sourcengine's global team gets you the parts you need.
‍
Article Tags