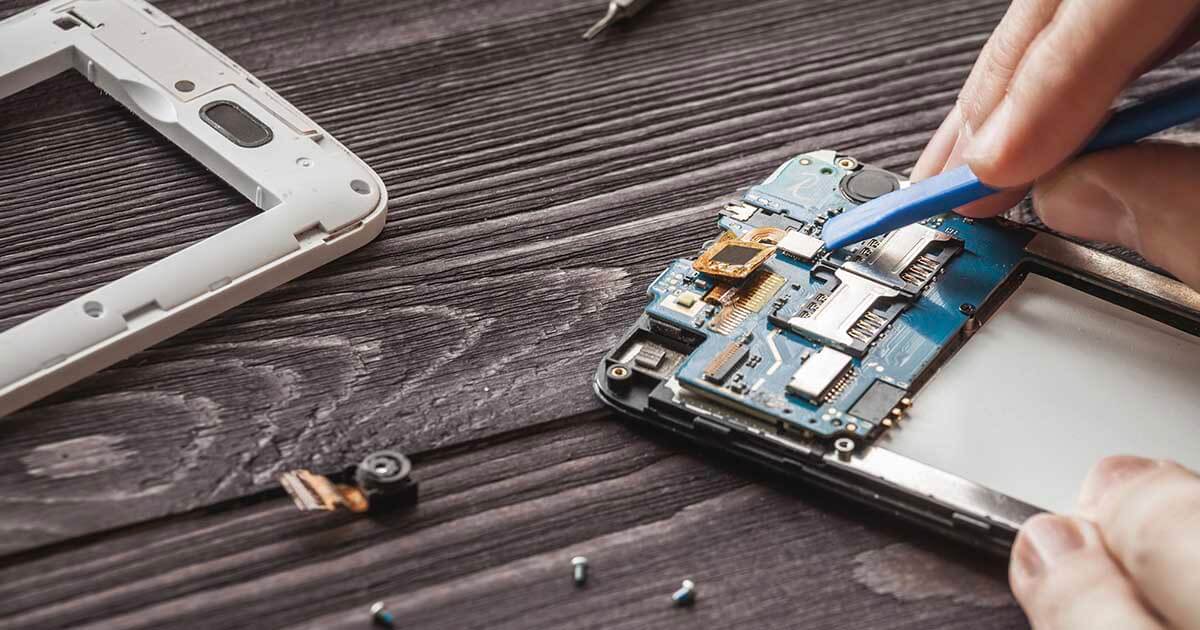 Oppo, the world's fourth-largest smartphone manufacturer, is reportedly developing a CPU for its high-end mobile devices in-house. The firm is also looking to create image processors and artificial intelligence programs to bolster its premium device portfolio. At present, it powers its mobile line-up with chipsets made by Qualcomm and MediaTek.
Notably, Oppo intends to utilize Taiwan Semiconductor Manufacturing Corporation's (TSMC) 3nm node to fabricate its hardware. Because of the complexities involved in developing system-on-a-chips (SoCs), its components will not be deployed until 2023 or 2024.
With its market presence and resources, the company may become a leading microelectronics designer very quickly.
Why Oppo Wants to Design Its Own Chips
For Oppo, bringing its premium handset design in-house represents a path toward long-term success in a highly competitive market.
The BBK Electronics subsidiary has worked hard to build a strong brand in China, its native country. Tech Radar recently described its products as a "genuine and reliable alternative" to more established smartphone companies. In the wake of Huawei's steep decline in the industry, it moved to expand into its territory in a significant way. For instance, it increased its shipments to Europe, formally a major market for its rival, by 1,000 percent in Q1 2021.
Nevertheless, its worldwide cellular phone market share has remained at just under 9 percent over the last 12 quarters.
However, Oppo cannot meaningfully expand its global footprint because of its dependence on third-party chipsets. Because it purchases off-the-shelf components, it cannot provide consumers with smartphones with better specifications than its competitors. But by creating its own SOCs, it could align the development of its hardware and software and blackout from the pack.
That strategy enabled Apple to go from mobile industry outsider to market leader with remarkable speed earlier this century.
The global dominance of the iPhone prompted Google to follow the Big Tech giant's footsteps. This month, the corporation launched the latest iteration of its flagship Pixel handsets with self-designed Tensor processors. The device received rave reviews for its robust capabilities, crisp functionality, and comparatively low price point.
The search engine company intends to capitalize on its new smartphone's momentum by doubling its 2020 production output.
If Oppo produces a legitimate rival to Apple and Google's high-end SOCs, it could significantly increase its global market share. It could also overcome supply disruptions like the global chip shortage by fabricating its own parts. Essentially, its hardware development efforts could pave the way for the Dongguan-based corporation to evolve into a top-tier electronics provider.
How Oppo's Self-Designed Chips Could Change the Consumer Electronics Market
When large technology firms start making custom electronics parts, they tend not to stop at one device or brand. Consequently, Oppo's pivot into in-house component development could greatly impact the broader electronics sector.
For example, Apple made its iPhone and iPad chipsets for over a decade and used third-party processors to power its computers. But last year, it unveiled the M1, a powerful SoC fabricated by TSMC to drive its laptop and desktop products. It enabled the corporation to make new products that resonated with consumers thanks to its software optimization.
Similarly, reports emerged that Google is developing CPUs for its tablets and Chromebooks. Last year, the corporation saw brisk sales of its computers due to pandemic-related demand for work and learn from home electronics. It could conceivably turn its recent success into long-term gains by cultivating an Apple-style device and software ecosystem.
In addition, Huawei briefly reigned as the world's top handset vendor last year on the strength of the best-in-class mobile parts developed by its HiSilicon subsidiary. The semiconductor unit crafted a range of exceptionally powerful processors with consumer and commercial applications. Its well-regarded custom hardware also drove the success of Honor, Huawei's (now former) youth-oriented electronics brand.
Provided it follows established patterns, Oppo could move from creating 3nm premium phone processors to making chipsets for its entire portfolio. Plus, it could begin making silicon for OnePlus, another Chinese electronics vendor it merged with last month. The company could also produce CPUs for its BBK siblings like Realme and Vivo, two leading mobile device manufacturers.
With the right executive decisions and some innovative engineering, Oppo could become the next big thing in consumer electronics by mid-decade.
Article Tags