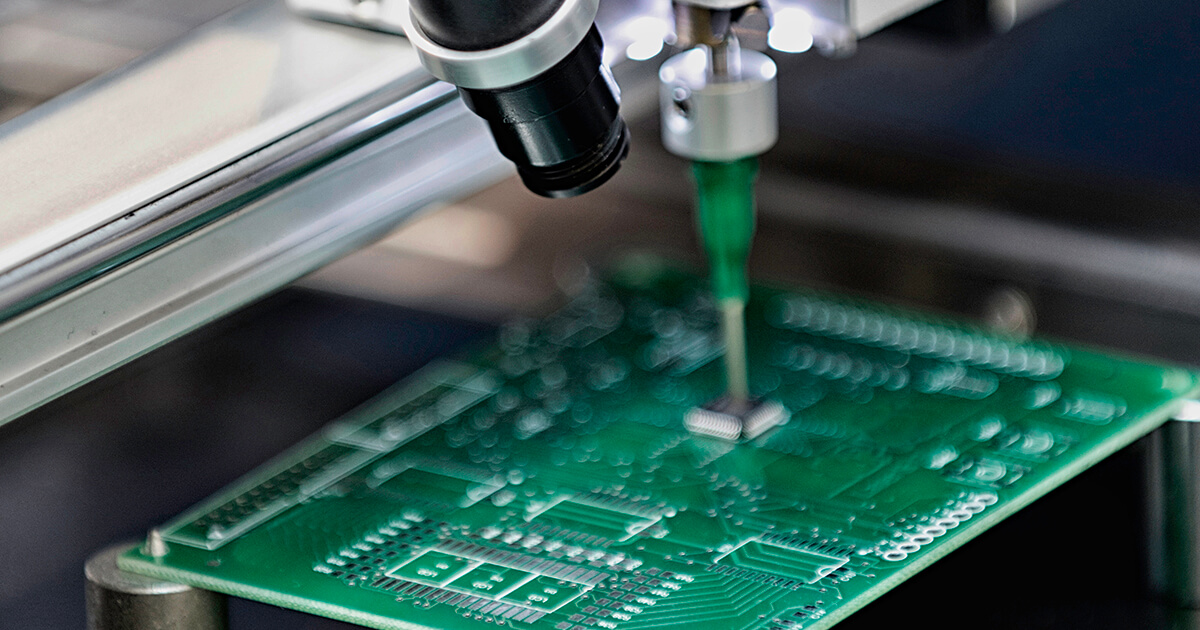 Google is reportedly developing a custom processor to power future versions of its laptop and tablet computers. Nikkei Asia stated Silicon Valley giant intends to release products featuring its self-designed hardware and the Chrome OS in 2023. At present, the CPUs' technical specifications are unknown beyond the fact that it will utilize Arm-based chip architecture.
Last month, reports emerged that Google had created an SoC for its Pixel 6 smartphone line in-house.
The search engine company strategy makes sense, but it may run into production problems in the post-pandemic electronic components sector.
Why Google Wants to Make Its Own Laptop and Tablet CPUs
According to Peter Hanbury, a partner with Bain & Co., the cost of developing a microprocessor using a 5nm node is about $500 million. By utilizing that cutting-edge manufacturing technique, companies can create high-performance and energy-efficient chips for specific purposes. For instance, Apple has made some of its electronic components since 2010 to ensure seamless hardware/software functionality.
Google seemingly hopes to replicate the iPhone manufacturer's model with its consumer offerings.
Last year, millions of consumers snapped up new computers and handsets to work and learn remotely under pandemic-related lockdowns. School administrations and students purchased 30.7 million Chromebooks and tablets in 2020 because of their affordability and suite of educational applications. However, the Big Tech titan has not benefited from the consumer electronics boom in terms of device sales.
Google has not released a new computer since 2019 or a new tablet since 2018. The corporation's delayed follow-up is probably due to its underperformance in the consumer computing segment. Its most recent offerings each failed to move 500,000 units. As a result, it likely hopes its bespoke chips will help it capture more of the multi-billion-dollar global market.
Nikkei Asia reported the corporation recently told its suppliers that it views the smartphone sector as a major opportunity. Moreover, it believes its status as the only American manufacturer of Android-powered mobile devices as an advantage.
If Google can replicate Apple's success with software/hardware integration, it could realize its ambitions. The iPhone maker found massive success designing Arm-based chipsets that give its products best-in-class performance and power consumption benchmarks. However, the conglomerate's change in strategy could lead to future supply chain issues.
The Potential Complications of Taking Processor Development In-House
Google's plan to carve out a niche in the global consumer electronics segment by developing its own processors is smart. The benefits of aligning the silicon and software stack are clear. With nearly $2 trillion in market capitalization, it has enough money to support an internal CPU design initiative. But the components industry is undergoing changes that could seriously complicate its efforts.
Following the coronavirus outbreak, a steep decline in car sales, and a wave of unseasonable demand electronic devices upended the worldwide microelectronics supply chain. Chipmakers and foundry service providers dedicated the production space to making parts for computer, smartphone, and home entertainment products.
But when automotive interest rebounded quicker than expected, carmakers ended up shuttering their factories because they could not source adequate supplies. The bottleneck in the automobile segment spiraled into a global chip shortage that experts believe will persist into 2023.
In response, suppliers of foundries and component makers are expanding their production capacity over the next few years. However, the global digitalization trend that occurred after COVID-19 has created a much larger addressable market for electronic devices. Plus, the worldwide electrification movement is cultivating greater demand for automotive-grade parts.
Consequently, Google may find it challenging to get its custom chips fabricated ahead of its next laptop and tablet refresh. In addition, it is not the only large corporation interested in making its microelectronics.
Tesla, the world's leading EV company, began designing its autonomous vehicle operation processors in 2019. Similarly, Amazon has been developing custom datacenter and artificial intelligence chips since 2018.
That same year, Alibaba and Baidu, two of China's largest tech conglomerates, launched semiconductor development units. The East Asian providers are designing high-end AI acceleration components to support their respective digital infrastructures.
If more Big Tech brands bring their CPU development in-house, locking down space in advanced manufacturing nodes will become harder. That could lead to higher prices and longer lead times for firms that do not own chip factories. Especially companies that do not have massive production runs a la Apple and its annual iPhone refreshes. Consequently, Google might find that the strategy it recently developed will not work in tomorrow's landscape.
Article Tags