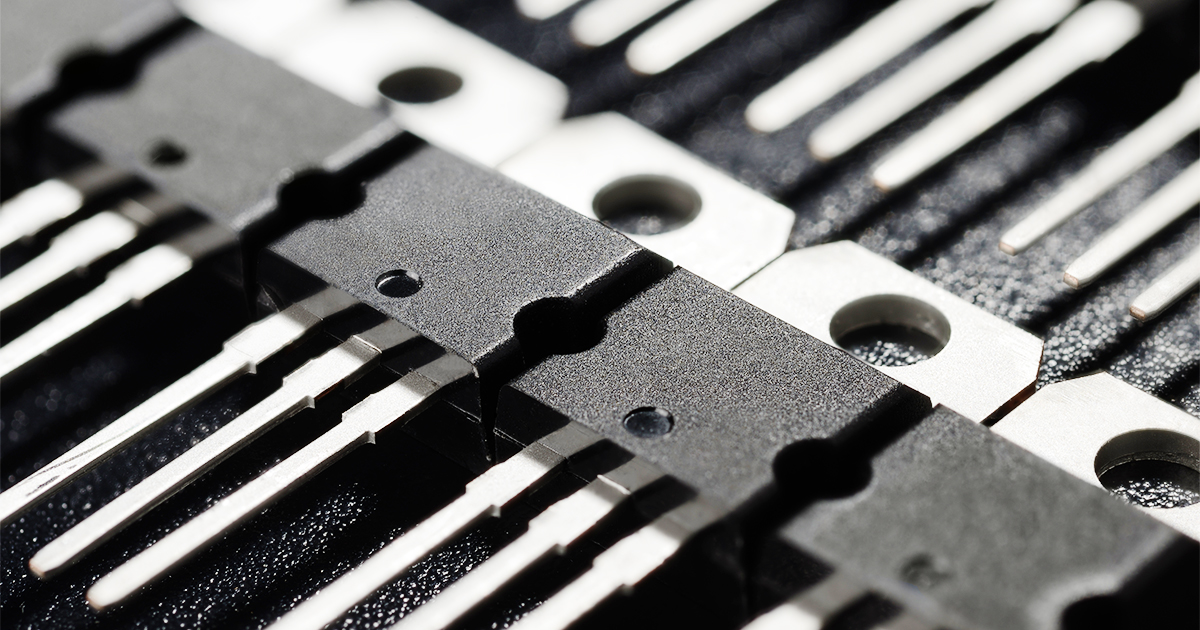 Nexperia, a global leading essential semiconductors provider, declared it would spend $700 million to expand its production capacity in Europe and Asia this year.
Moreover, the firm's enhancement project is already positively impacting the global chip shortage. It activated a new MOSFET production line in Britain to help companies deal with the widespread parts bottleneck.
Nexperia Expands Production Capacity Amid Global Chip Shortage
The firm opened an 8-inch silicon wafer production line at its Manchester, England fab in late June, and it is already rolling out state-of-the-art power MOSFETs.
Like other significant semiconductor industry players, Nexperia saw how the post-pandemic digitalization wave changed society.
In 2020, individuals, organizations, and businesses used electronic devices to work around the limitations brought about by COVID-19. As a leading provider of logic and analog ICs, discrete devices, and MOSFETs, the manufacturer earned $1.4 billion last year facilitating that evolution. In addition, it found that demand for its offerings ramped up in the third and fourth quarters and the trend picked up momentum in 2021.
Nexperia responded to the tectonic shifts in the semiconductor landscape by investing $700 million into its production capacity and development capability.
By mid-2022, the chipmaker aims to increase the output at its Hamburg, Germany fab by 20 percent. At present, the facility turns out 35,000 silicon wafers - 8-inch equivalents - every month, which works out to 70 billion components annually.
Within the same timeframe, the company intends to boost its output by 10 percent at its Manchester, England, complex. Until recently, its UK location made 24,000 wafers on a monthly basis. But on June 24, Nexperia's Manchester production capacity expansion plans kicked off to address the global chip shortage.
The manufacturer's new British production line has been making its recently debuted 100V PSMN3R9-100YSF and 80V PSMN3R5-80YSF MOSFETs. The devices are notable for a 38.5 percent generational decrease in ESD and a remarkably low Qrr of 44 nC.
Mike Becker, Nexperia's product manager, said the company expanded its capacity worldwide to bring some "welcome news" to its customers.
The firm's expansion plans include extended its footprint in East and Southeast Asia and Europe.  
Nexperia's Enhancing Its Development Capability
On the technology side, Nexperia's capital expenditure will go toward enhancing its knowledge base. It indicated GaN wide-bandgap semiconductors and power chips would be areas of focus. It intends to execute its strategy by opening new labs and hiring 200 technical staffers.
The company called upon its comprehensive understanding of those technologies to introduce some notable automotive products last year.
The firm combined its pioneering high-voltage GaN-HEMT and low-voltage silicon MOSFET technologies to introduce the GAN063-650WSA and GAN063-650WSAQ GaN FETs. As a result, those parts provide best-in-class dependability, performance, and scalability for next-generation in-cabin power supplies and traction inverters.
Nexperia also demonstrated its incomparable technological expertise with the launch of several new logic ICs in April 2021.
The 74LVC14AD,112 is a first-rate hex inverter with Schmidt-trigger inputs compatible with 3V and 5V devices. Along similar lines, its 74AVC4T245PW,118 is a superior 4-bit, dual supply bus transceiver that offers bidirectional level translation.
Thanks to Nexperia's aggressive efforts to increase its output, its GAN FETs and logic ICs are available for immediate purchase with delivery worldwide. And because of its meaningful R&D spending, its future offerings will likely be even more impressive.
Article Tags