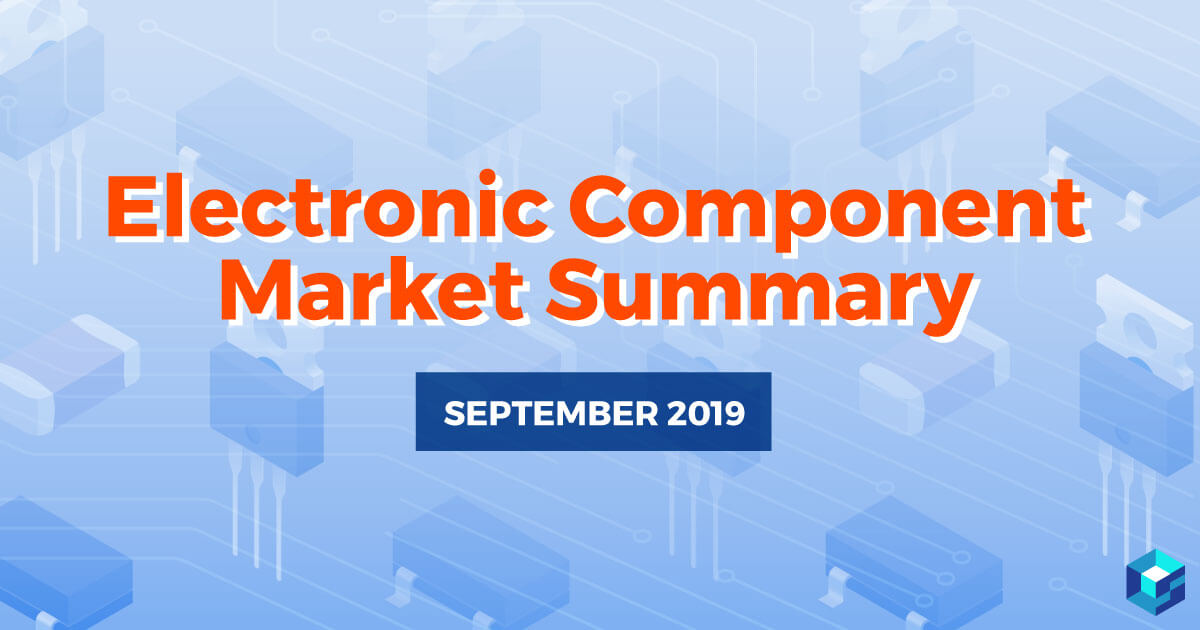 From unexpected robotics investment to strong semiconductor growth in East Asia, September was a benchmark month for IoT device production and associated electronic components. Here a few noteworthy developments for sourcing professionals to monitor in the coming weeks and months. With promising domestic growth and surging demand in overseas markets, the ultra-competitive e-commerce marketplace will remain fluid and unpredictable in the near future.
Automotive Connectivity Enhanced with GSMA and 5GAA Collaboration
In a move that will surely increase demand for automotive IoT devices, the Global System for Mobile Communications Association (GSMA) and the 5G Automotive Association (5GAA) recently signed a 3-year agreement. The move is widely viewed as an agreement that strengthens standards for automotive security, privacy, and total connectivity.
Cloud-based servers and network-based C-V2X communications are the focus of the recent agreement, which aims to improve connected driving across the globe. "Together we can find faster, smarter, and cheaper solutions to the challenges of connected driving," said Afke Schaart, VP and head of Europe for the GSMA. "These solutions will reduce fatalities on the road and emissions in the air."
Another aim is driving safety. This is perhaps the most wide-reaching initiative of the GSMA /5GAA agreement. More than 1 million die every year in worldwide traffic collisions, and C-V2X technology should improve safety on the roads. The U.S.Department of Transportation (USDOT) says C-V2X technology could eliminate up to 1,000 traffic fatalities in the U.S. every year, while also reducing non-fatal traffic injuries by more than 2 million.
Source: https://www.microwavejournal.com/articles/32851-gsma-and-5gaa-sign-cooperation-agreement
Cyber Security Major Focus of IoT Device Manufacturers
2019 Q3 has experienced a renewed focus on cyber security and device identity. Unlike the initial batch of IoT devices and related electronic components, security is a primary concern, especially in the face of increasing worldwide threats to servers, networks, and cloud computing systems. Data encryption and secure distribution of information will remain a primary consideration of IoT device designers. Wearable IoT devices (particularly health tech and other personal accessories) require rock-solid security characteristics, all without sacrificing overall performance and speed.
Source: https://www.machinedesign.com/iot/basics-iot-device-security
TSMC Readies for Volume Production of 5 Nanometer Chips
The world's largest chip maker for Apple smartphones, TSMC, recently announced they're ready to start producing next-generation 5 nm chips by early 2020, according to a report from Digitimes. The chip design, widely viewed as a breakthrough in smartphone design and data processing, is expected to replace Apple's renowned A12 Bionic chip, which utilized cutting-edge 7 nm chips in 2018. Considering the A12 chip was regarded as Apple's most significant achievement of 2018, the introduction of 5 nm chips from TSMC should once again ignite "chip wars" of sorts for major smartphone manufacturers, including Apple, Samsung, Huawei, and others.

Earlier in September, Apple announced their latest phone models, the iPhone 11 and iPhone 11 Pro. Both phones use the new Apple A13 Bionic chip. Expect TSMC's 5 nm chip to play a major role in the next Apple phone release cluster, since TSMC plans production in March.
Source: https://www.cultofmac.com/654052/apple-chipmaker-may-start-volume-production-of-5nm-chips-in-march/
Smart Home Device Growth Expected to Surge Into 2023 and Beyond
The explosion in smart home devices, a boom for IoT device manufacturers and distributors, isn't slowing down anytime soon. According to a recent report from IDC, steady growth is projected through at least the end of 2023, with some analysts thinking 2023 could be a conservative estimate. More than 800 million device shipments are expected in in 2019, a growth rate of nearly 25% from 2018. Looking ahead, global shipments and deployments of smart home and related IoT devices are projected to approach 1.4 billion total devices by 2023, a 5-year compound annual growth rate (CAGR) of 14.4%.
While the U.S.expects to be the primary driver of this significant market share – more than a half-billion smart home device shipments will occur in the U.S. alone by 2023 –strong growth in the Asian and European markets (primarily Japan, China, and Western Europe) will continue the momentum forward with smart home systems, maintenance, and installations. In Western Europe, CAGR from 2019 – 2023 is expected to surge nearly 15%, with China expected to hit 20% growth.
Source: https://www.idc.com/getdoc.jsp?containerId=prUS45540319
Taiwan Expects Strong Coming Year in Semiconductor Production and Investment
As the recent SEMICON event in Taiwan showed, the tiny island nation is moving full steam ahead with semiconductor industrial initiatives, even with the recent political turmoil with China. Currently, South Korea sits atop the investment pyramid in terms of total semiconductor dollars spent toward R&D and product development. By the end of 2019, however, Taiwan will move past its Asian neighbor to become the world's #1 investor in semiconductor and related products, with equipment investments up over 21% in 2019. What's more, Taiwan will once again lead the world in consumer semiconductor spending: Since 2011, Taiwan has ranked first in this category. In 2019, the figure is $11.4 billion, good once again for the top slot in consumer semiconductor activity.
Source: https://www.semi.org/en/news-resources/press/semicon-taiwan-opens
Worldwide Robotics Investment Climbs to Record $16.5 Billion Plateau
A recent World Robotics report highlighted global investment and R&D for robotics and related IoT components – and as expected, 2018 was a banner year for robotics investment. 2018 saw total expenditures of $16.5 billion, with over 400,000 total shipments, a 6% increase from the previous year. Even more optimistically, robotics market analysis expects 12% growth (minimum) from 2020 to 2022.
The growth in robotics investment (and associated electronic components) is driven by a surge in U.S. robotic installations (up more than 20%), strong growth in China, and continued steady investment in the European market (installations up nearly 15%).
The investment increase shrugged off global market uncertainty, including the recent trade spat between the U.S. and China. "We saw a dynamic performance in 2018 with a new sales record, even as the main customers for robots – the automotive and electrical-electronics industry – had a difficult year," says Junji Tsuda, President of the International Federation of Robotics. "The US-China trade conflict imposes uncertainty to the global economy, but it's exciting that the mark of 400,000 robot installations per year has been passed for the first time."
Source: https://www.robotics.org/content-detail.cfm/Industrial-Robotics-News/Industrial-Robots-Robot-Investment-Reaches-Record-16-5-billion-USD/content_id/8368
About Sourcengine
Sourcengine is a leading global e-commerce marketplace for electronic components. We specialize in the innovation of digital tools to help component buyers and engineers do their jobs more effectively. On the Sourcengine marketplace, our customers can check over 20 million component offers from over 2,000 traceable sources; factory direct and franchised distributors, and shop without ever having to leave our website. We eliminate the need to browse multiple distributors' websites to shop for the parts you need. Try searching for parts on Sourcengine today!
Article Tags