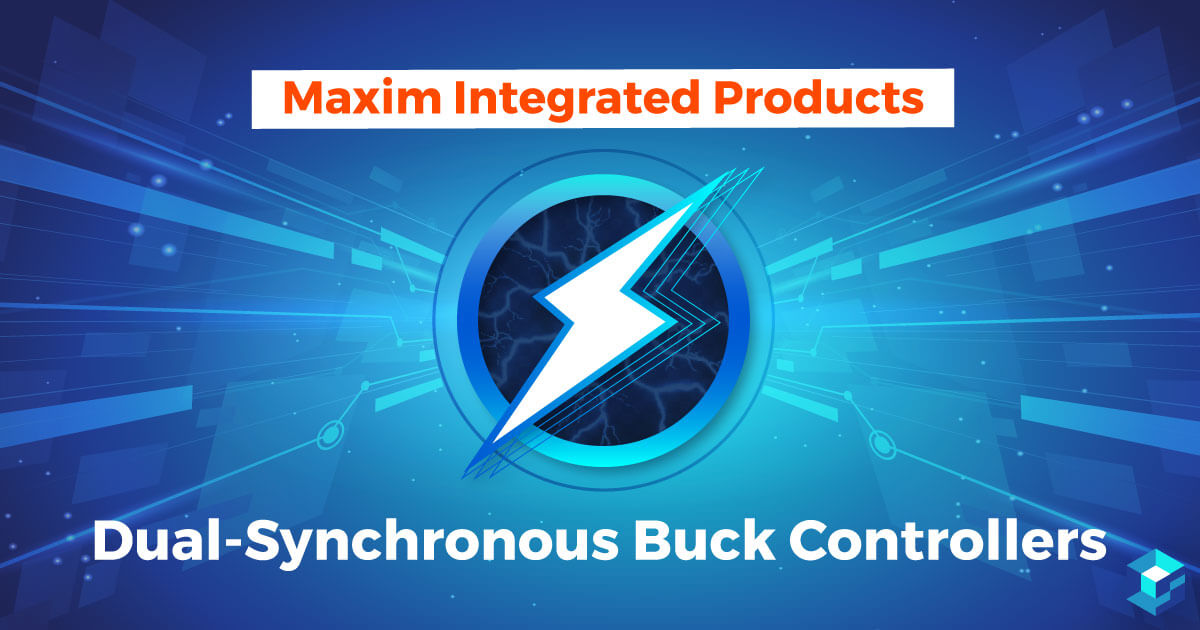 In today's globalized marketplace, networking electronics manufacturers can't afford to build products using less than exemplary components. The field is too competitive to sustain companies that release products that lack robustness and functionality.
For that reason, firms should consider fulfilling their power solution needs with Maxim Integrated Products components, specifically its Dual-Synchronous Buck Controllers.
Features
Maxim Integrated designed its MAX8537 and MAX8539 buck controllers to serve as a power management component for systems that utilize double-data-rate memory (DDR). Conversely, the firm developed the MAX8538 to function as a point-of-load power solution. Notably, all of the above-listed parts can source/sink up to 25A of current and terminator reference output up to 15mA.
All three of Maxim Integrated's buck controllers feature constant voltage architecture that allows them to operate at frequencies of 200 kHz to 1.4 MHz. The parts also share an input range of 4.5V to 23V. Besides, the chips regulate their output voltage via a 25 MHz amplifier. As a result, the components have a rapid transient response, which allows for a reduction in output capacitors.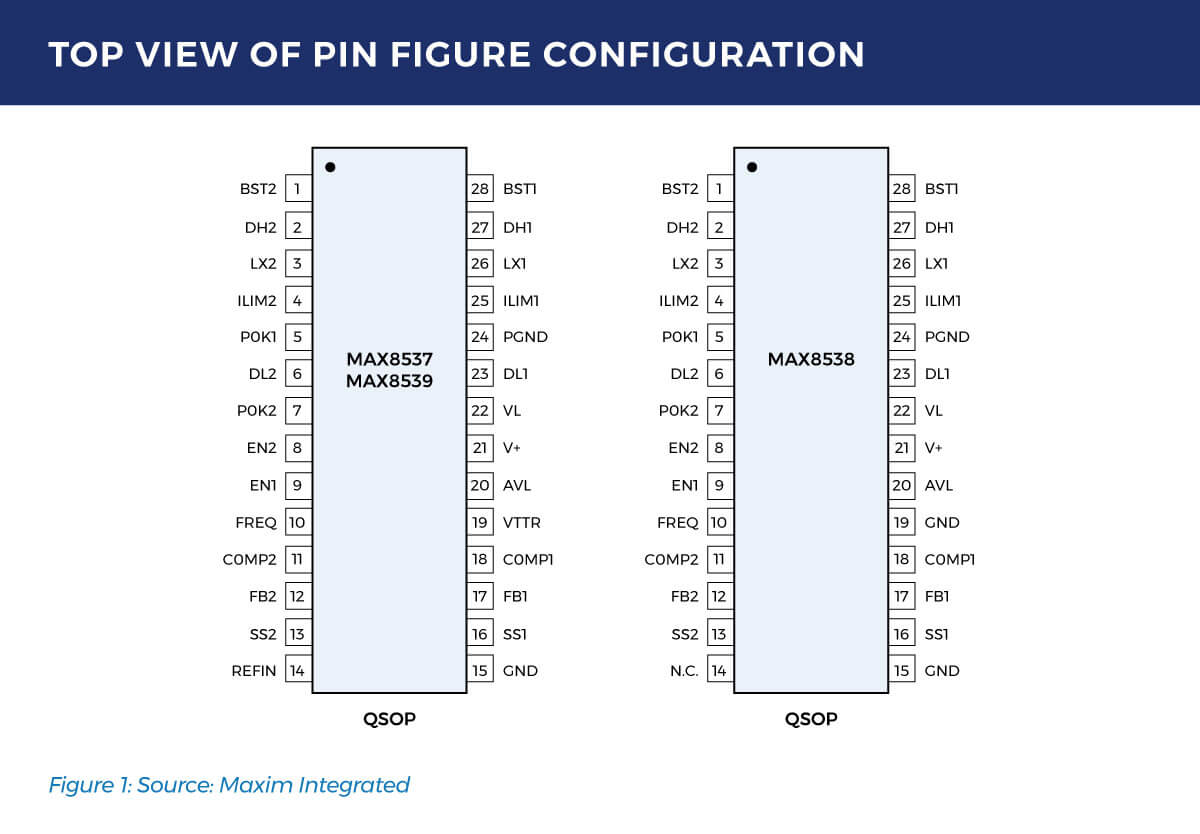 The power management devices also feature adjustable soft-start/stop functionality for each output.
Maxim Integrated utilized an all-N-FET design for the MAX8537, MAX8538, and MAX8539 components to maximize their efficiency and affordability. Indeed, all three lines of buck controllers boast a 1 percent accurate reference. They also allow for lossless adjustable hiccup current limiting and mean memory voltage efficiency of 90 percent.
The line also has the kind of versatility needed to support a host of different connected electronic devices. To wit, the MAX8537 and MAX8538 components perform out of phase operations. Conversely, the MAX8539 series functions in phase.
In addition, Maxim Integrated's buck controllers should appeal to manufacturers because of their robustness and compact size. The MAX8537, MAX8538, and MAX8539 have an operating temperature range of -40°C to 85°C. And even better, they are available in a svelte 28-pin QSOP package.
Applications
The central application for Maxim Integrated's Dual-Synchronous Buck Controllers is to serve as a power manager for DDR-enabled systems. As such, these parts are an excellent solution for networking gear and consumer electronics.
As an example, the components can optimize the functionality of data center server and storage equipment. Besides, the chipmaker's buck controllers can be used in broadband routers as well as xDSL modems and routers.
Manufacturers will also be well served by using Maxim Integrated parts in their laptop and desktop computers. In addition to power management functions, the components can act as power combiners for advanced VGA cards.
To learn more about Maxim Integrated Products' Dual-Synchronous Buck Controllers, please visit Sourcengine's product pages.
‍
‍