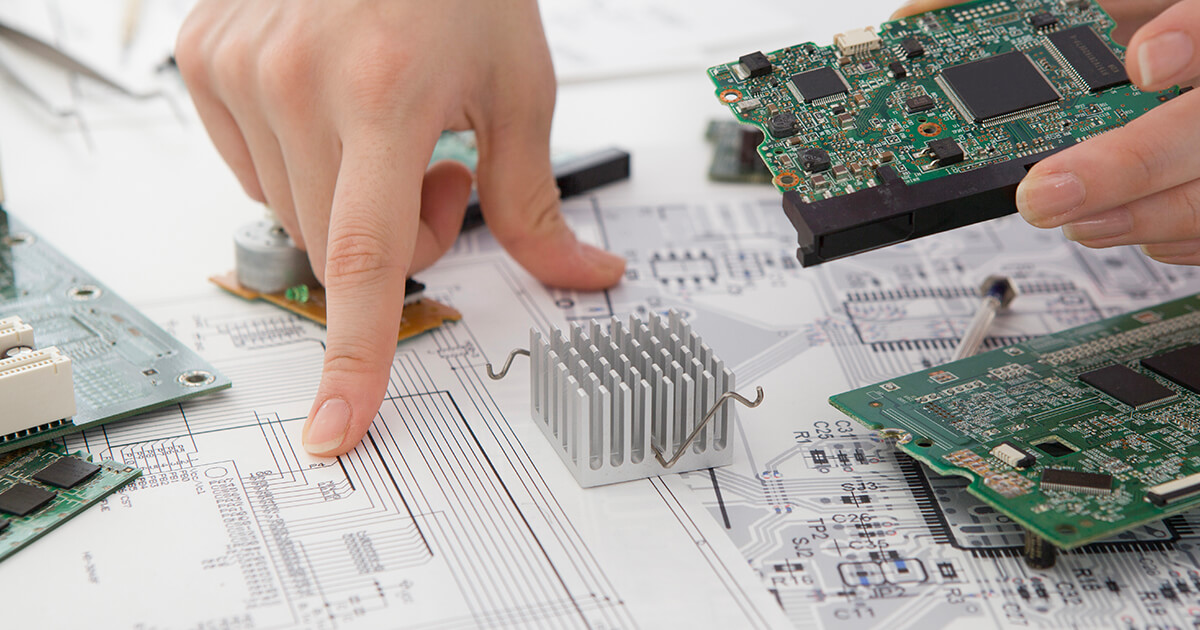 Intel is reasserting its industry leadership with a new product launch and a potentially game-changing manufacturing agreement. The corporation introduced a new line of consumer high-performance graphics processors called Arc in mid-August. The brand's first product, Alchemist, will debut in Q1 2022 and features technical specifications that rival some of the industry's best GPUs.
The chipmaker has also reportedly secured a significant portion of Taiwan Semiconductor Manufacturing Company's (TSMC) 3nm node production capacity. In early July, the firm's interest in utilizing the foundry service provider's next-generation component fabrication technology went public.
Intel declared its intentions to retake its position as the semiconductor industry's leader in March.
Details on Intel's New High-Performance GPU Brand
Intel hopes Arc will be a multi-generation high-performance computing (HPC) GPU brand that features hardware, software, and services. The firm explained the line's foundation is its Xe HPG microarchitecture, which will ensure its best-in-class scalability and efficiency. Alchemist will feature ray tracing, artificial intelligence-enhanced super sampling 4K resolution, and DirectX 12 Ultimate support.
At present, Intel has not revealed a lot of information on Arc Alchemist aside from noting that it will be available in notebook, desktop, and stand-alone configurations at launch.
In addition, Tech Radar stated that Arc's has more cores than AMD's RX 6700 and RX 6800 cards. However, it cannot match Nvidia GeForce RTX 3070 in terms of computing power. That said, the publication dubbed its demo rendering performance "impressive" and noted it could challenge the current market leaders.
It is also worth noting that Intel makes its products using its own factories. Theoretically, the integrated design manufacturer could use its production resources to fabricate large quantities of its new GPUs despite the global chip shortage. That means it could claim market share from AMD and Nvidia, which outsource their component fabrication and are currently dealing with component bottleneck-related supply constraints.
Moreover, Intel has plans for the Arc brand that extend far beyond Alchemist; its successors will be called Battlemage, Celestial, and Druid.
Although Intel's Arc graphics processors are an important project, it is not its only iron in the fire.
Intel Books Up TSMC's 3nm Node Production Capacity
Although Intel sells more client and server computing chips than any other company, its production technology is not state-of-the-art. The corporation makes its flagship products using 10nm and 14nm manufacturing techniques. But its competitors TSMC and Samsung can fabricate products using their respective 5nm nodes.
Intel intends to regain its leadership within the space as part of a long-term strategy called "IDM 2.0," but it is willing to outsource some the product of some of its products in the near future.
Nikkei Asia reported that Apple and the chipmaker had arranged to use TSMC's 3nm technology to make their next-generation products. The site mentioned that it wanted the foundry to make bleeding-edge PC and data center CPUs. But Tech Radar states Intel snapped up the "majority" of the foundry's cutting-edge capacity for its server offerings.
Intel plans to use TSMC's 3nm node to fabricate an enterprise GPU and three data center processors.
Right now, the performance metrics of the corporation's refreshed lineup are unknown. However, industry watchers expect TSMC to begin utilizing its 3nm technique in Q2 2021, with volume production shortly thereafter. Insiders believe its output will initially be 4,000 wafers per month before ramping up to 10,000 silicon discs monthly.
Provided Intel fulfills its ambitions, its strategy should advance its position in two ways.
The firm will greatly please clients frustrated with its repeated advanced manufacturing technology rollout delays. As a result, it should report robust sales in Q2 thanks to a revenue resurgence in its server division. Second, booking up TSMC's bleeding-edge capacity will help it outflank competing providers operating in the data center market.
Based on current information, Intel will make a strong case that it is the world's foremost semiconductor manufacturer next year.
Article Tags