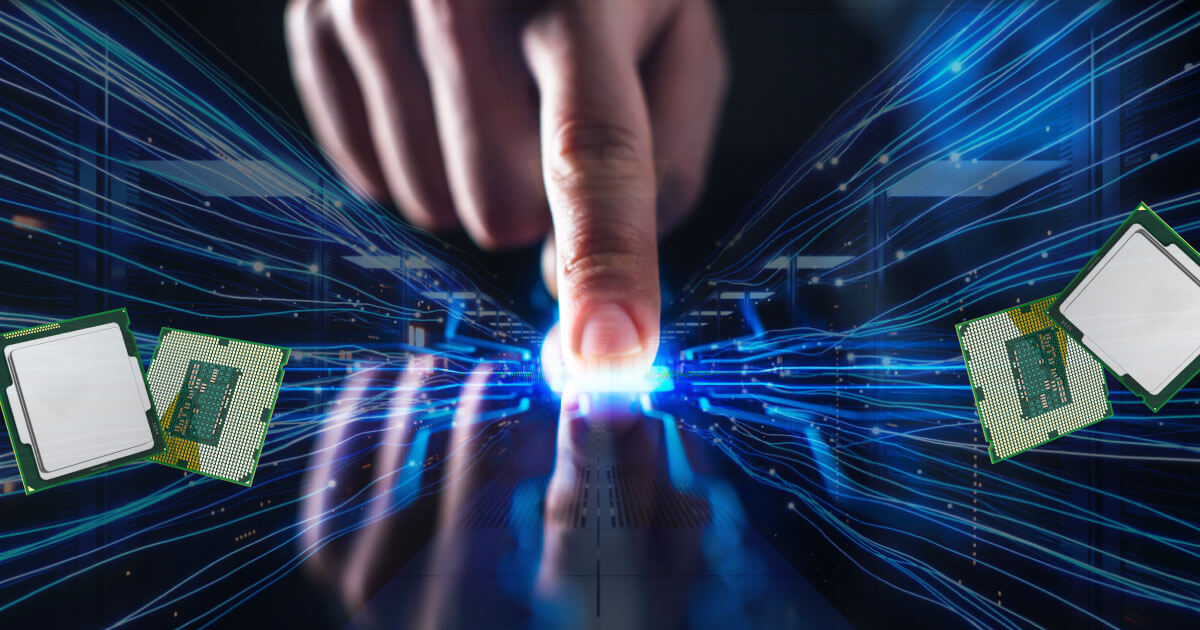 Earlier this year, electronics manufacturing executives dealt with significant production shutdowns and logistics hurdles caused by the coronavirus outbreak. Those issues are no longer pressing concerns, but leaders must now face the challenge of navigating an uncertain, post-pandemic global supply chain.  
Two things which have come to light during this time are an increase in component counterfeiting and the importance of global production localization.
If executives do not take action, their companies risk suffering irreparable reputational damage and devastating production interruptions in the near-term.
However, leaders can use new digital solutions to build a future-proof supply chain.
Component Traceability Protects Companies from Reputational Damage
Large scale crises have attracted criminal opportunists looking to profit amid chaos and confusion throughout history. Fraudsters have recently tried to exploit the coronavirus pandemic by inserting counterfeit electronic components in the global supply chain.
How does this trend affect small and medium-sized enterprises (SMEs)? If an electronics manufacturer unintentionally brings fake parts into their production line, the consequences could be terminal.
In the best-case scenario, an executive would learn their firm had accidentally purchased fraudulent parts before manufacturing begins. If that happens, the blowback would be limited to lost capital and delayed product shipments.
On the other hand, fraudulent components could wind up in an SME's new offerings. Once the fake parts are uncovered, the company could lose its most important business partners and face prosecution and civil litigation.
As a result, the reputation of the electronics firm and its executives could be irrevocably damaged.
However, leaders can protect their supply chains from the threat of counterfeit parts by sourcing materials via recognized e-commerce marketplaces.
These marketplaces thoroughly vet the vendors that sell parts on their platforms, which means more peace of mind for busy department heads. Select online retailers even utilize multipoint inspection systems to ensure the quality of the electronic components moving through their networks.
Therefore, firms can place orders with e-commerce marketplaces knowing the products they receive will be legitimate and fully traceable.
Digital Component Marketplaces Simplify Global Manufacturing Localization
Another risk factor that has intensified in the post-coronavirus landscape is the global manufacturing localization trend.
Recently, regions like India, Taiwan, and China have sought to develop their economies by bolstering their digital infrastructure. To achieve this goal, the governments have created financial incentive programs to entice semiconductor companies to build new facilities within their borders.
Simultaneously, the U.S.-China trade war has made it considerably harder and more expensive to move components between them. As the two superpowers have exchanged tariffs and export restrictions, the outsourced production's financial benefits have diminished.
As a result, localized component manufacturing has become considerably more affordable, as well as more popular. But evaluating potential partners is getting more challenging and time-consuming as production capacity becomes decentralized.  
So how can executives address this issue? One way is by utilizing e-commerce component marketplaces to make their supply chains more resilient.
Leaders should start the process by carefully examining all of their materials vendors. If a partner's production capacity is heavily centralized, firms should forge relationships with alternate providers. That way, executives will know about potential chokepoints before they can affect production or shipping.
Then, decision-makers should move to integrate component e-commerce marketplaces into their procurement operations to simplify matters. Leading digital platforms can ship orders to multiple locations worldwide and offer wide rescheduling windows to accommodate their clients.
By embracing digital solutions, SMEs can mitigate the impact of current and upcoming supply chain threats
In the aftermath of the ongoing coronavirus pandemic, the electronics industry is in a place of unprecedented insecurity. The SMEs that emerge stronger from this period of heightened anxiety will have one thing in common: they will be led by executives who possess the confidence to meet an uncertain future with decisive action.
‍
Article Tags