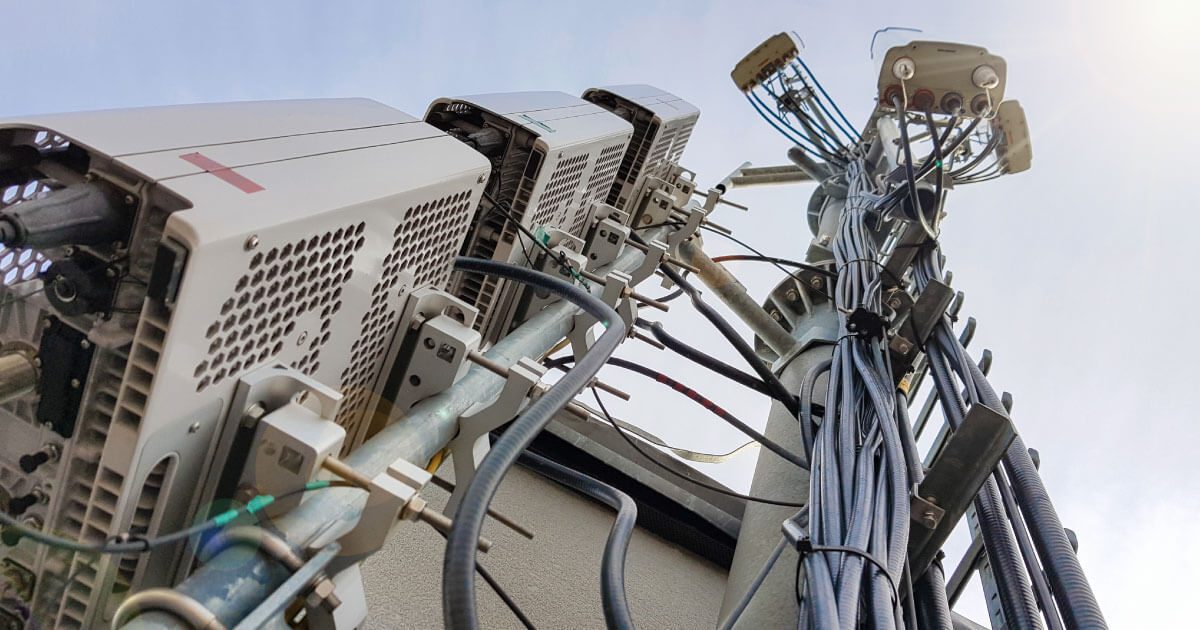 Wireless carriers in key markets like Europe and the United States intended to launch their 5G networks this year, but the coronavirus pandemic had other plans. Now, as the world adjusts to the impact of the global health crisis, rollouts have resumed, and demand for 5G network-compatible semiconductors is once again ramping up.
Here's a look at 5G's impact on the global electronic components market and how the trend will affect OEMs and CMs.
5G Networks Require New Components
Fifth-generation mobile networking will clearly be a transformative technology. With maximum data transmission speeds of 10Gbps and minimal latency, the innovation enables seamless, high-quality video streaming, factory automatization, cashierless retail, and robust medical telepresence. IHS Markit reports the deployment of 5G will create a global value chain worth $13.2 trillion by 2035.
In fact, Electronics Sourcing anticipates 5G related demand will drive NAND and DRAM costs up by 12 and 19 percent respectively from 2019. Not only this, but Frost & Sullivan's recent study indicates the new telecom standard will grow the 5G memory chip, power amplifier, and AI semiconductor market from $536.9 million last year to $15.03 billion by 2025.
Simply put, the 5G rollout represents an unprecedented market opportunity for commercial and consumer electronics OEMs. As  are finally recovering, which means demand will be at an all-time high for 5G components.
Even though the coronavirus pandemic temporarily threatened the components supply chain, Wakefield Research recently reported that supplier production and logistics activities are recovering and production lines are moving once again. As the supply chain is flowing, consumer interest will be at an all-time high for this new technology.  
Pandemic Aside, Tariffs Still Loom Large
Though the pandemic effectively ground things to a halt for contract manufacturers and design labs, another limiting factor for the discussion of 5G and the semiconductor industry is that of tariffs. The U.S.-China trade war has been in the backdrop of the 5G deployment for a number of years. Though the situation in N. America is not the end all to the discussion of the 5G rollout, it still plays a pretty significant part in the discussion and cannot be ignored.
Does this mean that things will grind to a standstill? Of course not; in fact we are seeing the exact opposite. The market, devices, and technology adoption are moving forward despite the bureaucratic side of the discussion. In other words, the market is not only viable, but also plush for contract manufacturers to capitalize upon.
So, how can they do this with the pandemic and tariffs looming large in the backdrop of 5G deployment?
Supply Chain Resilience is Key to 5G Component Sourcing
Although rising prices and geopolitical tensions could make 5G component sourcing more challenging, companies can mitigate the impact of those headwinds by embracing supply chain resilience.
Supply chain professionals should share datasets with their vendors and logistics partners to identify potential trouble areas before production is affected. Thanks to the multifaceted capabilities of ERP software, procurement specialists can gather and utilize crucial market intelligence when making purchasing decisions. Companies should include alternate suppliers in their supply chain ecosystems to avoid materials shortages and shipping delays.
OEMs and CMs can also utilize electronic component e-commerce marketplaces to optimize their sourcing activity. For example, Sourcengine provides users with access to over 3,000 traceable suppliers and listings for more than 1 billion products. By using the platform's BOM tool, companies can turn a bill of material spreadsheet into a streamlined order in just a few clicks. The service also offers worldwide shipping that enables firms to receive their parts regardless of locations.
Taken together, data sharing, supplier diversification, and e-commerce marketplaces can help electronics companies minimize disruption and optimize their NPIs.
Soon, 5G will become the data transmission backbone for a much more connected and comfortable world. The enterprising firms facilitating that digital transformation will enjoy a significant surge in revenue. But only manufacturers with resilient supply chains will be able to take full advantage of this once-in-a-lifetime market opportunity.
‍
Article Tags