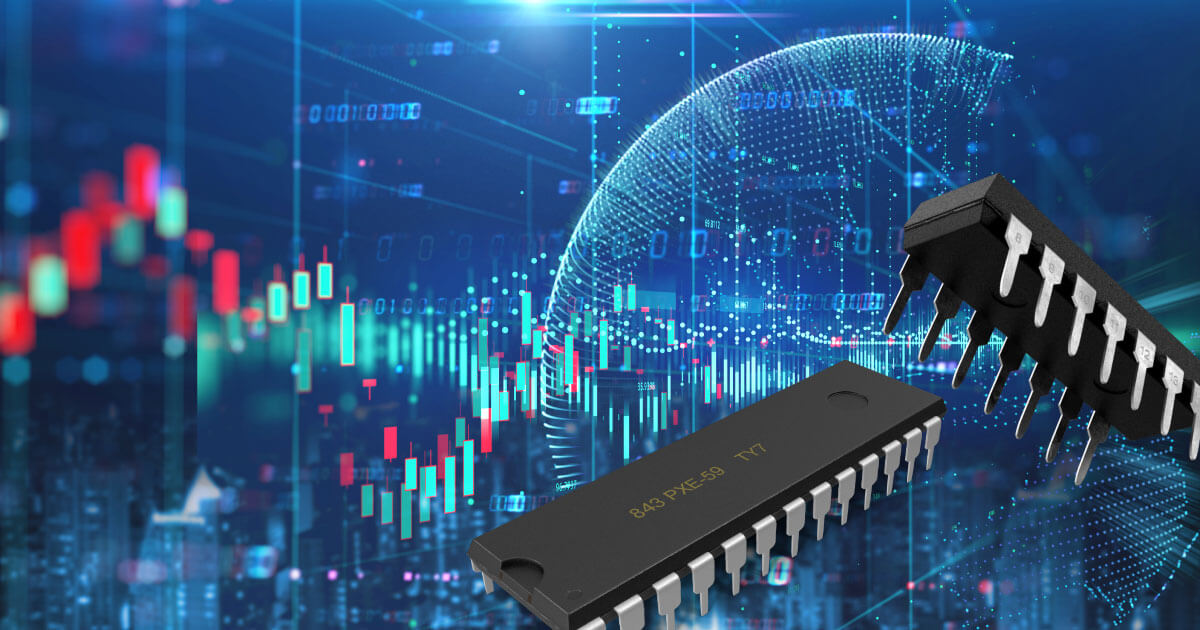 Although it is still ongoing, signs have emerged suggesting the semiconductor industry is already recovering from the coronavirus's devastating impact. Market intelligence group, Wakefield Research, published a report identifying several indicators of the sector's increasing strength. The firm's analysis and a few recent developments signal the electronic components field is in for a robust rebound.  
Here are three indicators that the global semiconductor industry is making a strong recovery from the effects of the coronavirus pandemic.
Coronavirus Related Supply Disruption has been Limited
Because of its incredibly rapid onset, governments across the world issued lockdown orders to halt the coronavirus's spread. As a result, manufacturing sites and major shipping ports essential to the global semiconductor supply chain had to close temporarily. In the current landscape, production and logistics visibility became opaque, and OEMs delayed scheduled NPIs.
Market analysts predicted supply chain uncertainty would cause the semiconductor market to experience a significant annual contraction.
However, Wakefield Research notes the electronic component supply chain recovered swiftly as lockdown mandates eased. The group reports some large semiconductor companies secured essential business exemptions that allowed them to resume operation.
The Electronic Component Industry Association (ECIA) recently posted the results of an industrywide coronavirus impact survey that supports Wakefield Research's findings. According to the ECIA's data, the effect government shutdown orders had on the semiconductor supply chain diminished significantly after the first quarter.
Ultimately, the pandemic will cause the global semiconductor market to contract from 2019. However, research group TrendForce predicts a relevantly mild contraction of 1.3 percent in revenue worldwide.
Demand for PC, Data Center, Medical Device, and Telecom Chips is Robust
The global health crisis has had a varied effect on the chip sector. As the coronavirus pushed the world to a recession, public spending on consumer goods fell off considerably. Global car sales will fall by an estimated 22 percent in 2020, and worldwide smartphone sales declined 20 percent in the first quarter alone. Consequently, companies that manufacture semiconductors for application in these markets have experienced plummeting sales.
However, the coronavirus has brought about societal changes that spiked demand in other electronic components sectors.
Newly homebound employees and students have purchased new PCs to facilitate distance work and learning en masse. As millions of people leaned on teleconferencing, remote productivity, and streaming video services to adjust to the post-pandemic landscape, online service providers snapped up scores of processors, graphics cards, and memory modules to reinforce their digital infrastructures.
The global health crisis also prompted a massive upswing in demand for medical devices, which required a corresponding surge in the production of healthcare equipment electronic components.
Lastly, coronavirus related spikes in internet usage have highlighted the pressing need to upgrade aging global data networks. Thanks to its high-bandwidth and low latency rates, 5G mobile technology has emerged as a tool that can fix the problem. The push for fifth-generation mobile data network deployment will reportedly drive the 5G electronic components market to predicted $15.03 billion in value by 2025.
Although the long-term sustainability of computer, data center, medical device, and telecom chip demand is unknown, it is presently powering the semiconductor industry's recovery.
Countries are Investing More in Domestic Semiconductor Production
The pandemic's disruption of the global semiconductor supply chain, coupled with mounting worldwide trade tensions, sparked a trend of countries ramping up investment in their domestic electronic components industry.
The New York Times reports that nations in Europe and Asia have launched multimillion-dollar subsidy programs to lure semiconductor companies into opening new facilities within their borders. Recently, India announced its own $6.6 billion incentive program, and a $25 billion electronic components sector stimulus bill is making its way through the U.S. Congress.
China is also in the middle of a multibillion-dollar, multiyear domestic semiconductor industry support initiative.
Together, these various public sector initiatives are funneling staggering amounts of money into electronic components research, development, and manufacturing. All that government spending will likely facilitate digital transformation on a global scale.
Because of its timing, the national semiconductor investment trend, along with increased product demand, will push the industry beyond the headwinds generated by the coronavirus pandemic.
‍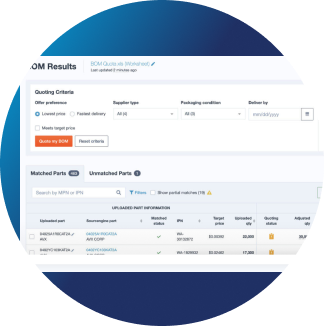 Quotengine: Your Ultimate BOM Tool
With Quotengine's real-time data on over 1 billion part offers, managing your BOM effectively has never been simpler.
Upload Your BOM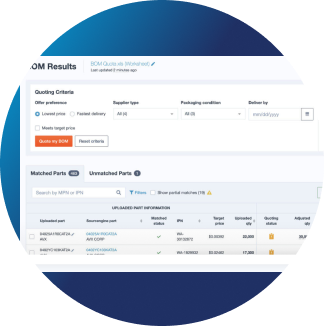 What's Your Excess Worth?
Real-time market data, quick response time, and unique price offers to help you maximize your return on excess inventory.
Get an Estimate