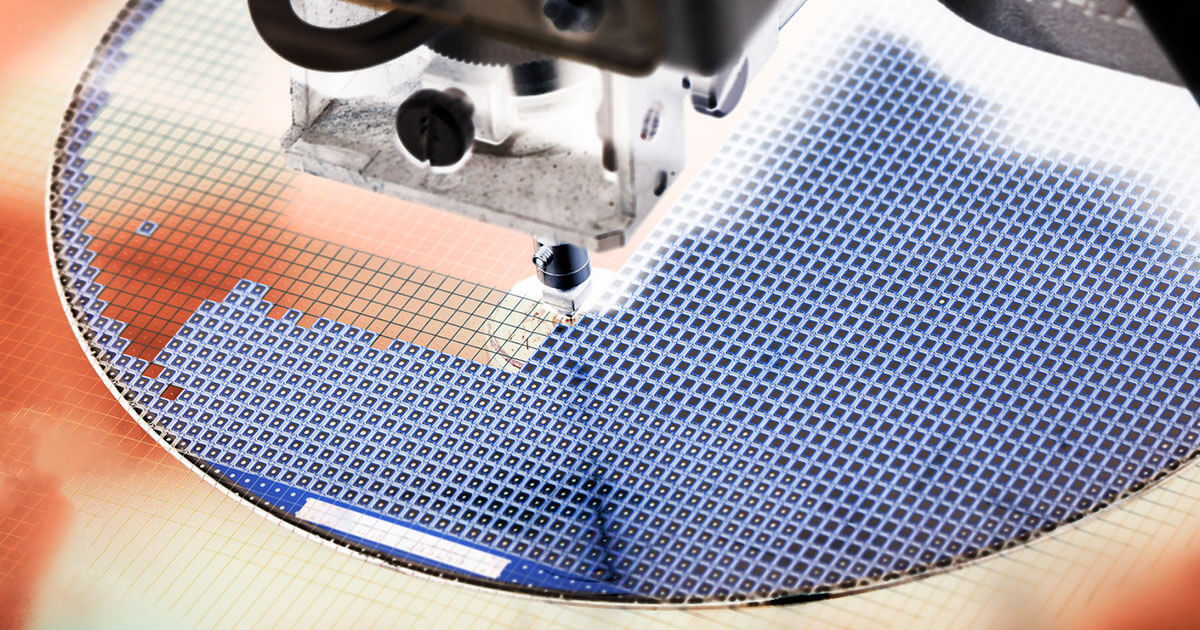 GlobalWafers announced its intention to buy Siltronic for €3.75 billion ($4.5 billion) earlier this week. The Taiwanese corporation expects its purchase of the German company to be complete by the first half of 2021. Once the transaction is finished, the combined business will have an estimated 32 to 35 percent share of the silicon wafer market.
The tie-up between the two firms is the latest in a series of semiconductor industry developments that have shaken up the technology world this year.
How GlobalWafers Benefits From Buying Siltronic
GlobalWafers is buying Siltronic to expand its position within a few sectors and improve its overall competitiveness.
Doris Hsu, CEO of GlobalWafers, said her company's new subsidiary would expand its presence in the 5G, power component, and Internet of Things (IoT) segments. The Taiwanese company should see a healthy return on its investment because each of those fields has high, near-term growth potential.
The chipmaker will also benefit from having a European silicon foundry under its umbrella in the current climate. For years now, the United States and China have engaged in a trade war that has introduced volatility into the worldwide semiconductor supply chain. By acquiring Siltronic, the purchaser will protect itself from new materials tariffs that could arise because of the conflict.
GlobalWafers is also shrewd to expand its footprint during a moment of consolidation and re-organization within the semiconductor industry.
Earlier this year, Nvidia revealed it would acquire Arm for $40 billion as part of an ambitious expansion initiative. Its purchase announcement is the largest in what has been the biggest year for chip sector tie-ups in a decade. In addition, Big Tech firms like Apple and Amazon have opted to make more of their chips in-house rather than buy products from outside companies. That strategic shift could affect the number of silicon wafers that are purchased by the world's leading chipmakers in the future.
Regulatory approval permitting, GlobalWafers's latest acquisition will enable it to be a more effective competitor within the worldwide marketplace.
Why Siltronic is Smart to Merge with GlobalWafers
Siltronic will also derive multiple benefits as a result of its deal with GlobalWafers.
To start, the acquiring company is paying €125 ($151) per share to expand its corporate footprint. That represents a 10 percent premium on Siltronic's market capitalization as of last month. The buyer's lucrative takeover payment will please the manufacturer's shareholders and bolster its cash stores.
Siltronic also revealed it negotiated very favorable buyout terms with its new parent company. The firm announced GlobalWafers agreed to keep its new subsidiary's headcount the same and all of its facilities open through 2024. The company stated it would maintain its "strategic freedom" and main leadership roster post-merger.
The manufacturer's quasi autonomy will enable it to keep innovating within its field, which is crucial to its long-term success.
Following a wave of major industry consolidation, the worldwide semiconductor landscape will look very different in 2021. The post-coronavirus digitalization trend will grow the sector but also make it more concentrated. However, thanks to the well-timed merger, GlobalWafers and Siltronic will occupy a prominent place in the field.
Article Tags