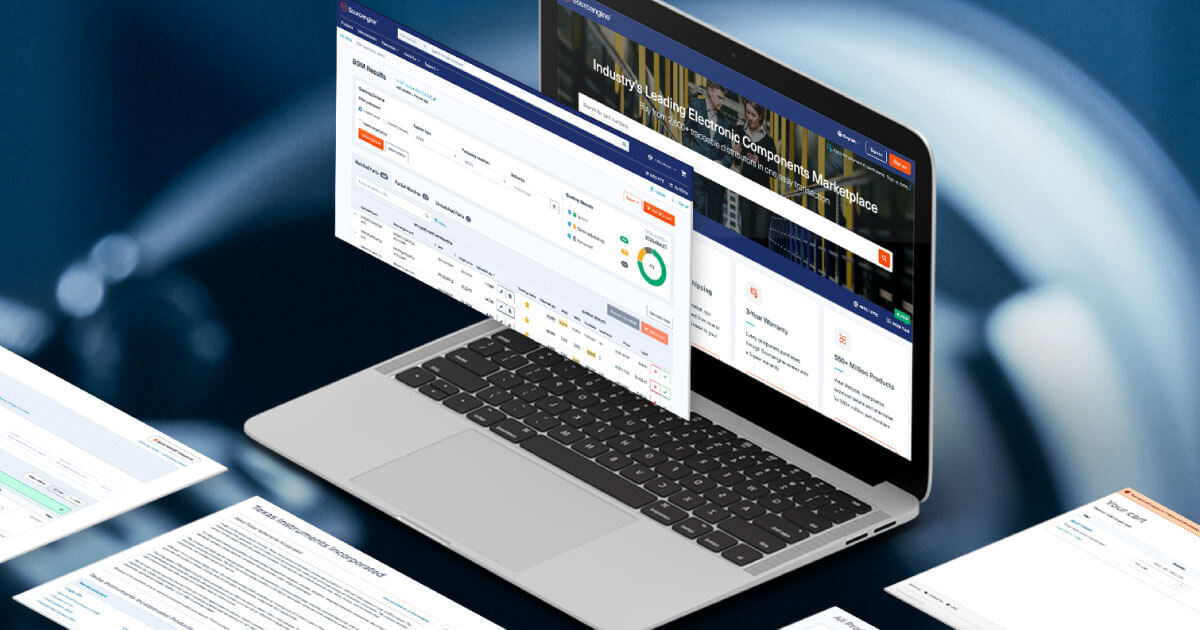 Sourcengine's e-commerce marketplace features user tools that help electronic component procurement specialists fulfill their job in a better, more efficient, and frankly, enjoyable manner.
Features like the BOM quoting tool help with receiving and transacting upon quotes in a matter of minutes. In addition, the recently released Request for Quote feature also helps by streamlining the procurement process.
One tool that can easily be overlooked, though, is the Sourcengine Dashboard. The dashboard contains anything and everything procurement professionals need to make sourcing electronic components an easy process.
‍

‍
When a user first logs in, they will see the marketplace, which allows procurement specialists to either upload a BOM or go directly to the E-Procurement Tools dashboard. Clicking on the E-Procurement Tools icon to the right will take users to the dashboard.
Once in the dashboard, users can navigate to view recent purchase information, shipping details, as well as past invoices. This becomes useful for tracking components and locating details on specific invoices. Users can also ensure that company information is kept current.
Of particular interest here is the "Order history" panel. This is a sortable table that shows last orders, value, order number, and order status. Users can also download order summaries as a pdf or excel sheet. In addition, this panel offers a quick way for users to reorder the same components if the need arises. To access these features, all one has to do is hover over the hamburger menu (3 bars) on the right-hand side of the table.
‍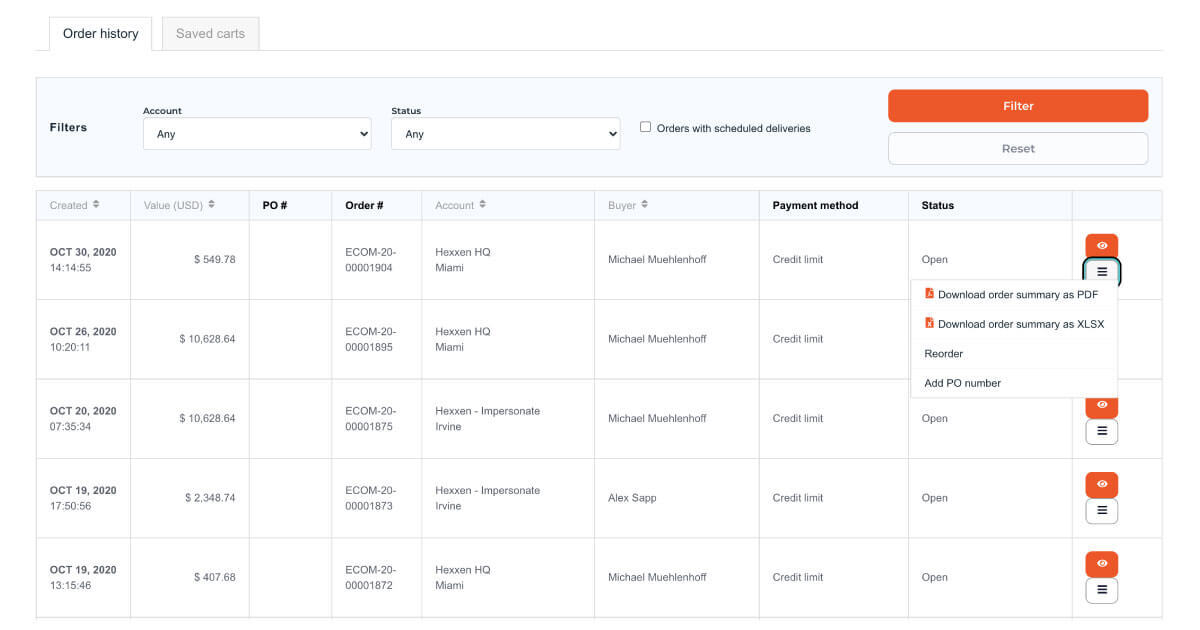 Another useful feature of the dashboard is that it allows for the management of procurement teams. A super user can be designated who can then invite and manage the rest of their team via the dashboard. Super users can assign roles to other members of the team as well as capabilities (purchasing, etc.). The ability to assign roles means that users can be designated to do research on component procurement without management worrying about any "accidental" purchase mishaps.
Beyond these already useful features, users will find in the dashboard the ability to track orders and save carts for later purchase. Saving a cart is better than starting all over in terms of searches and offer listings each time a user logs in to Sourcengine. It can be helpful as it helps to cut down on the typical research time needed when working to procure components.
The dashboard, in effect, becomes the hub from which a procurement team can accomplish much of its work. Apart from saving carts, reviewing order history, and tracking shipments, users can update multiple delivery addresses and keep them on file for various orders and even update billing information (at the Super User level and if permissions are granted).
Sourcengine's e-commerce marketplace dashboard is one of its most important, yet oft-overlooked, tools. Every procurement specialist and team will want to utilize this tool out of the gate to best utilize its vast e-commerce ecosystem.
If you, as procurement specialist, have not signed up as a user on Sourcengine yet, make sure to do so and start utilizing this dashboard feature today.
‍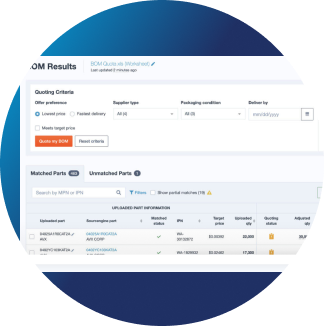 Quotengine: Your Ultimate BOM Tool
With Quotengine's real-time data on over 1 billion part offers, managing your BOM effectively has never been simpler.
Upload Your BOM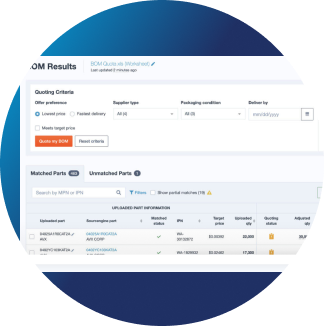 What's Your Excess Worth?
Real-time market data, quick response time, and unique price offers to help you maximize your return on excess inventory.
Get an Estimate