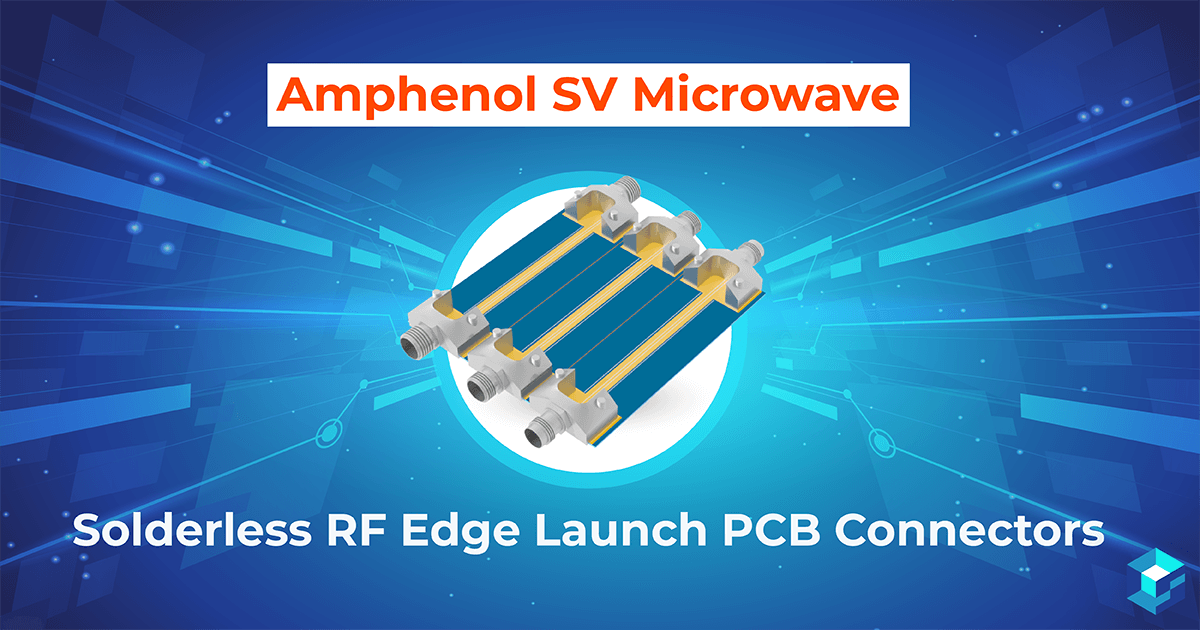 For more than 50 years, the Amphenol subsidiary SV Microwave has been an innovator in the field of radiofrequency and microwave component manufacturing. Because of its dedication to developing groundbreaking new technologies, the firm has designed a series of Solderless RF Edge Launch PCB Connectors. By using these parts, OEMs can optimize their product design and prototyping.
Features
SV Microwave made its high-speed solderless PCB edge launch connectors to fulfill a host of manufacturing demands.
Firstly, the firm crafted the connectors for repeated printed circuit board (PCB) application. Indeed, the series' outer conductors prevent damage by aligning and initiating before the center contacts engage. In addition, the component's plug coupling nut protects the unmated contact by reaching past the male center junction.
Furthermore, SV Microwave's solderless connectors feature fixed bead-contact assembly, thus protecting against circuit element to mating torque transmission. Also, these PCB launch components have interface dimensions that mitigate mating surface deterioration and distortion.
As a result of these design innovations, the manufacturer's line of solderless edge launch connectors provides a high level of robustness.
Secondly, because this series of SV Microwave's connectors are solderless, they can be reused repeatedly. As such, OEMs can save money by investing in these parts when prototyping new equipment and devices. Also, the components take considerably less time to integrate into a PCB than those that require soldering.
Besides, these parts are available in several configurations, including 1.85 mm, 2.4 mm, and 2.92 mm. Also, the Amphenol brand offers a reduced-flange iteration of its solderless connectors for devices that need small footprint components.  
Application
By virtue of their ruggedized design, SV Microwaves Solderless RF Edge Launch PCB Connectors have application in a few different sectors. For instance, the line's remarkable durability makes them ideal for use in aerospace and military electronic equipment. OEMs that develop gear for satellite communication companies would do well to implement these parts into their products.
Besides, the Amphenol's subsidiaries solderless connectors have application in the production of radio frequency test and measurement equipment. And because of their reusability, they're ideal for use by manufacturers that need to prototype new equipment rapidly.  
Browse Sourcengine's selection of Amphenol SV Microwave's Solderless PCB Edge Launch Connectors to learn more about these multifaceted components.
‍
‍