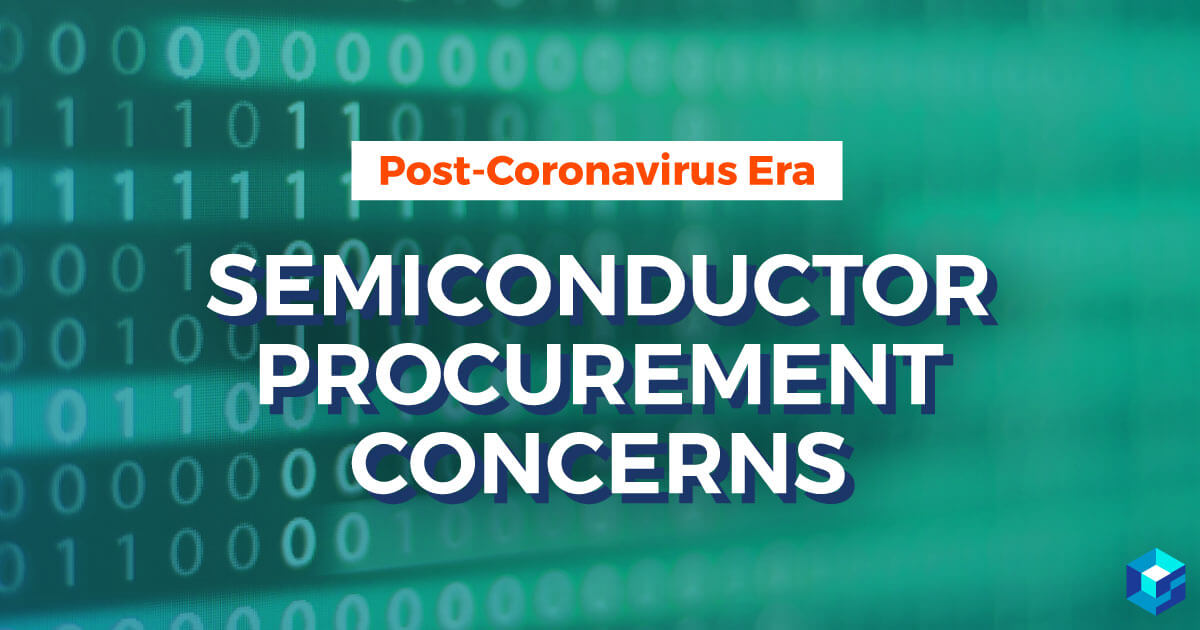 Since its onset, the novel coronavirus outbreak has disrupted the global semiconductor supply chain to an unprecedented degree. Temporary production shutdowns, self-quarantine mandates, and travel restrictions have made timely procurement very challenging.
Recently, SourceESB's 2020 Distributor Survey identified leading supply chain challenges facing engineers, executives, and procurement specialists. While many issues highlighted in the report are evergreen, the global health crisis has exacerbated certain challenges.
Post-Coronavirus Procurement Problems
Counterfeit Parts
The majority of respondents to the survey named counterfeit parts as an "important" concern in microelectronics procurement. The prevalence of fake components is a serious and widespread problem within the sector, with the Semiconductor Industry Association reporting fraudulent parts cost U.S. manufacturers $7.5 billion a year.
Thus far, the coronavirus pandemic has not prompted a spike in counterfeit chip manufacturing. But the Federal Bureau of Investigation warns it provoked an upswing in fake personal protective equipment (PPE) production. Since PPE has become an in-demand commodity in the social distancing era, electronics makers should be vigilant.
Compliance Issues
Many participants also said import/export compliance is a point of anxiety. As supply chain management firm Shapiro points out, a single Importer Security Filing violation can cost a company $5,000 per individual bill of lading (BOL). Businesses that deal in high volume orders can end up facing significant penalties if paperwork is not in order.
As firms deal with an influx of new logistics issues because of the pandemic, local shipping ordinance adherence could easily get lost in the shuffle.
Online Security Issues
The survey also found companies are concerned about the threat hackers pose to the procurement process. As companies work to automate their supply chains via digitization, the problem of potential cyber-attacks has become more significant. The U.S. Department of Homeland Security and Britain's Cybersecurity and Infrastructure Security Agency issued a joint alert on malicious online operators. It states that hackers have used the pandemic as an opportunity to deploy pernicious strains of malware and phishing attacks.
Working in the 'New Normal'
Another challenge procurement departments are grappling with in the post coronavirus landscape is navigating the "new normal" of remote work. Buyers find themselves separated from internal ERP systems, thus making their job that much more difficult. And teams that previously tackled supply and logistics issues through close, in-person collaboration now must address these headaches while stationed in different time zones.
Innovative Technology as a Path Forward
Problems involving semiconductor procurement are multifaceted and have no simple solutions, but organizations have found support by embracing innovative technology.
The survey found that 19 percent of respondents now use artificial intelligence (AI) and predictive analytics programs to optimize supply chains. Firms benefit from using AI to perform advanced demand sensing, anticipate potential disruptions, and eliminate compliance errors. Accordingly, 14 percent of decision-makers, designers, and procurement professionals intended to integrate thinking computer systems into their operations within two years.
As for adjusting to working-from-home conditions? Companies now find themselves turning to cloud-based document tracking, video conferencing, and file-sharing tools to continue operating online and from a distance.
And what about the fear of cyberattack? A recent Forbes article states that organizations which utilize human and AI cybersecurity to protect data are 20 times more effective at repelling cyberattacks than those that do not.
Never Easy, but Not Impossible
In today's globalized and increasingly digitized marketplace, semiconductor procurement is not always easy. But by maintaining a resilient outlook and an openness to try new solutions and digital platforms, organizations can thrive during these uncertain times.
‍
Article Tags