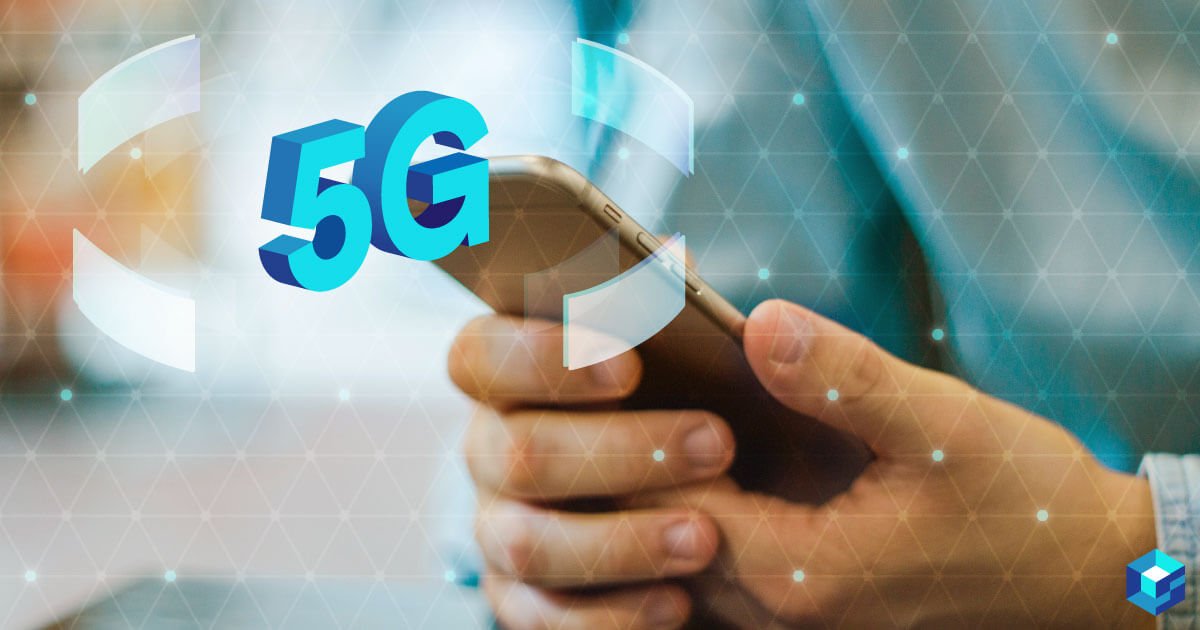 Fifth-generation (5G) cellular networking is no longer tomorrow's technology. Some U.S. cities have already implemented 5G infrastructure, and major cellular networks (Verizon, Sprint, AT&T, etc.)continue to ramp up for "full scale" 5G service introduction.
Regarding 5G technology, here's the question everyone wants to know: how will 5G impact the communications industry?
The better question might be: how won't 5G impact the industry?
5G Implementation: Fast Forwarding from 4G Networks
As we mentioned, a handful of U.S. metro have already taken the 5G plunge. Cities like Philadelphia, Detroit, Washington D.C., Providence, Houston, Phoenix, Los Angeles, and Sacramento already have exclusive service areas with 5G capabilities. By the end of 2019, that list will probably double.
As consumers anticipate the second Long-Term Evolution (LTE) network and project its impact on the communications industry (and the worldwide economy), it's best to take a "wait and see" approach. For one thing, 5G availability won't cover the entire United States for a while. Some 4G customers, already content with their existing service, could potentially curb initial demand for 5G service. Plus, the inevitable glitches associated with a major network release are always a source of surprising disappointments.
A Brief History of Next-Generation Technology (or, How 4G Changed Cellular Communications Forever)
Before making any predictions about the impact of 5G technology, it's helpful to take a quick retrospective assessment of the last big cellular network advancement. If you can count backwards, it's easy enough to find the most recent example; so how did 4G networks influence the overall marketplace?
The first LTE cellular network, 4G service officially debuted in Norway and Sweden back in 2009. Consumers everywhere immediately questioned the so-called benefits of 4G infrastructure; initial feedback was overwhelmingly negative in terms of download speeds. While most 3G networks allowed up to 800 kbps, 4G was only slightly faster. It took a few months for the hardware and related network components to catch up. By 2010, typical download speeds for 4G network devices more than doubled 3G capacity, all the way up to 1.5 mbps. Today, it's not uncommon to find 4G download speeds of 20 mbps and greater.
Because 4G networks sputtered at the start, there was a legitimate debate about whether consumers should even switch to 4G – and many stayed put with their 3G service. Plus, service restrictions to limited geographical areas, much like the deliberate rollout of 5G to certain cities, prevented 3G customers from jumping on the 4G train until well into the 2010s.
Nevertheless, 4G's impact on the global economy in general, and network infrastructure in particular, was hard to overstate. In the middle part of the 2010s, it's estimated that network expansion costs (from mobile companies and related contractors) exceeded $1 trillion. And it turns out the investment was well worth the effort; by 2018, as 4G networks hit the "sweet spot" of sufficient network support combined with a stable supply and demand dynamic, mobile tech and smartphones tied to 4G make up nearly 5% of global GDP– an approximate $2.5 trillion return on investment from just a few years prior.
How many other technological advancements, aside from the dawn of the automobile age and a few other specific breakthroughs, have had such an impact on the global economy – or everyday life, for that matter?
Assessing 5G networking capacity and related infrastructure is one way to look at the upcoming impact; another way is to analyze how 5G technology will integrate and influence existing (and growing) market segments, like industrial IoT applications. Since IoT devices require interconnected, Internet-ready connections and a robust communications network to function properly, it's not hard to see how 5G cellular technology will benefit industrial IoT performance.
From faster data uploads to more secure information transfer (imperative for sensitive data connected to healthcare IoT devices), the upcoming 5G splash should make our connected world even more connected, if that's even possible.
From the global economy to individual smartphone efficiency, one thing's for sure: the actual impact of 5G should far exceed initial estimates, even assuming initial performance issues. We only have to hit the rewind button 10 years or so for a related example. History doesn't always repeat itself – but it repeats close enough to get an idea of what the future holds. And the future of 5G will be nothing like we expect – in a good way!