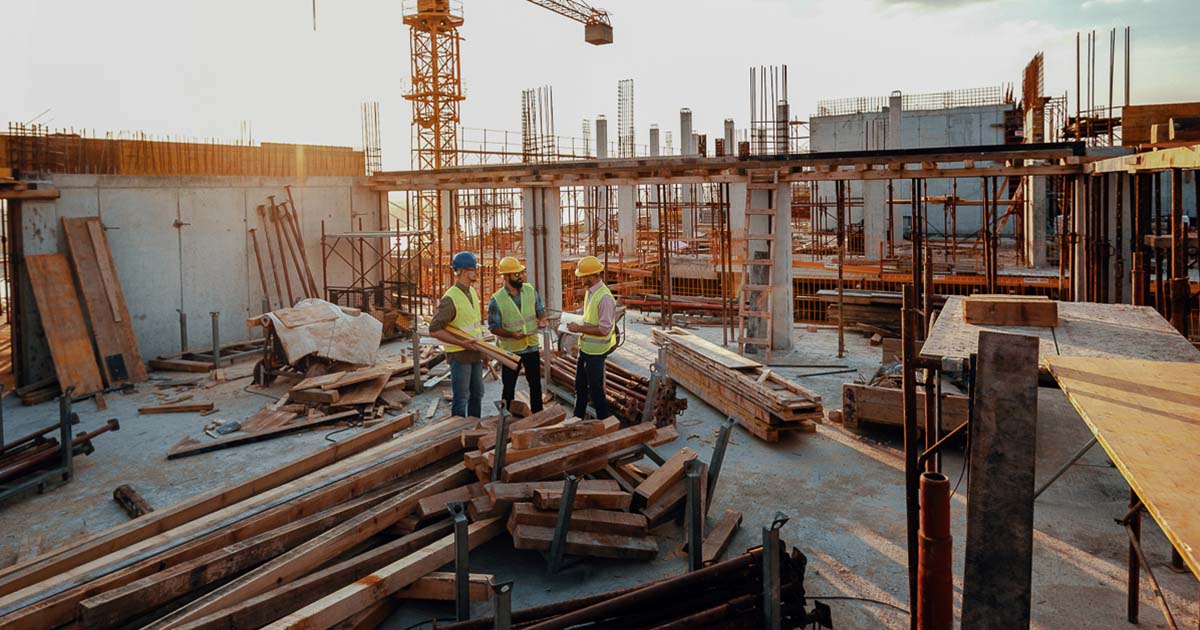 Last month, Texas Instruments announced plans to build a 300mm wafer multi-fab complex in Sherman, Texas.  The chipmaker stated the facility would be big enough to accommodate four fabs, and construction on the first two facilities will commence next year. It intends for the new production hub to begin rolling out components in 2025.
The corporation stated it would invest up to $30 billion in the North Texas site to support its activities long-term.
Details on TI's New 300mm Multi-Fab Facility
At present, TI has not disclosed the specifics of its new site, such as its square footage or expected wafer output. However, the details the firm did offer indicates it will have an important role in its future operations.
The company revealed that the factory would eventually employ over 3,000 people directly and make embedded analog components. CEO Rich Templeton said the plant would fabricate products with applications in the automotive and industrial segments.
Although the factory will not go online in time to address the global chip shortage, it will support one sector that has been heavily impacted by the bottleneck.
Automobile manufacturers utilize parts made with a 300mm process to enable various essential vehicle functions. But operators in the sector the world over have initiated temporary plant closures due to the semiconductor crunch. Consulting company AlixPartners estimated the lack of components would cost the auto industry $210 billion this year.
Once TI's plant kicks off production, its output will prevent similar IC crunches from consuming the vehicle sector again.
Plus, the firm will likely benefit from going against the grain of the broader semiconductor industry. Leading IDMs like Intel and foundries like TSMC are currently spending billions on building fabs with highly advanced processes. Those providers establish sites with cutting-edge nodes because it enables them to charge higher fees for their products and services. But their decision-making has also created an opportunity for a manufacturer to fabricate lots of feature components.
TI constructing a significant 12-inch wafer facility in the United States is also a shrewd move as many automakers operate assembly centers in North America. That means the corporation could transport merchandise to its customers without worrying about expensive overseas tariffs. It will also save on logistics costs by serving large buyers based in the same region as its complex.
TI's Other Production Capacity Expansion Plans
The American chipmaker's production capacity expansion roadmap extends past its multi-fab complex in Sherman.
Last April, the corporation revealed that it would establish a $3.2 billion 300mm factory, RFAB2, in Richmond, Texas. The new plant will complement RFAB1, another 300mm plant in the same city, and will start making components in 2H22. In addition, TI acquired a Lehi, Utah-based 12-inch wafer manufacturing center from Micron Technology last June for $900 million. The firm expects its acquisition to start fabricating microelectronics, including 45nm and 65nm products, in early 2023.
As opposed to its North Texas complex, those factories could reduce the impact of the global chip shortage.
Moreover, the Utah plant could help Apple stabilize its product output in the coming years. According to an iFixit teardown of the iPhone 13, TI supplied crucial power management ICs to the mobile device. The site also noted that the smartphone featured more of the Texas manufacturer's wares than the previous generation.
TI's closer relationship with Apple contributed to the growth of its Q2 2021 revenue, which exceeded $4.6 billion.
The chipmaker's new facility will help bolster its income by producing a steady stream of handset components. The plant should also reassure its partner that it has taken steps to reinforce its output, which has been constrained during the bottleneck. Apple CEO Tim Cook said his company lost out on $6 billion in sales due to inadequate parts supplies.
By expanding its capacity, TI will protect its clients and itself from the fallout of similar losses in the future.
Article Tags